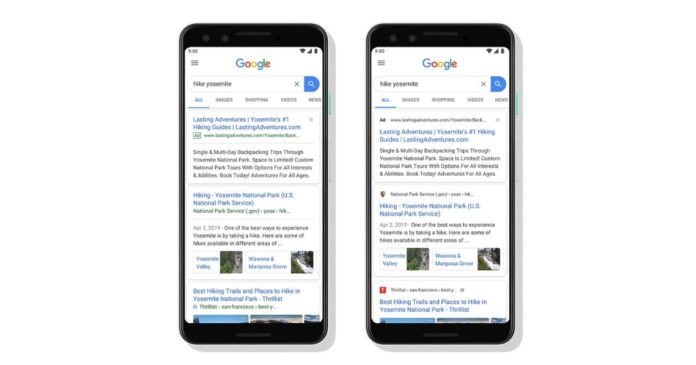 "The redesign has first been introduced to the mobile but can be expected to roll out to web version later as well"
Google Search has received a makeover on mobile, with website names now presented at the forefront by the search giant while displaying results. Although the difference does look subtle at first, if you look carefully, you'll notice that the California-based company has revamped the search design to ensure that the source name gets properly highlighted in the card-based format. Have a look at the new redesign, compared to the old format, down below and observe the difference yourself.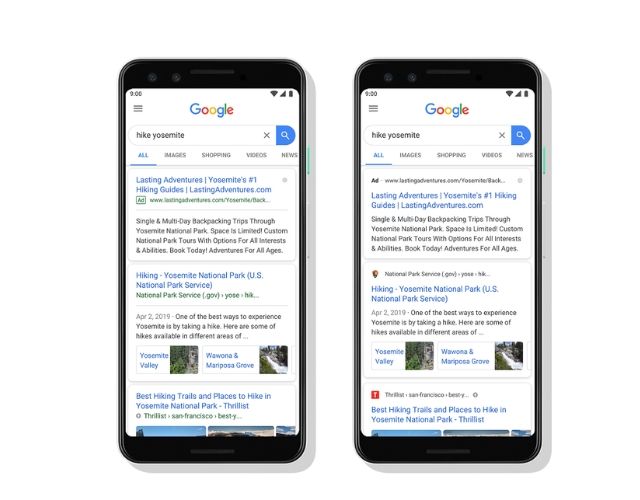 The search giant says that with this new design, the website's branding can be front and centre and will help users in better understanding the source of the information and the pages they are looking for. "The name of the website and its icon appear at the top of the results card to help anchor each result, so you can more easily scan the page of results and decide what to explore next," Google said in its blog post.
As you can see in the image above, whenever you will search for a product or service and the search giant thinks it has a useful ad to show, users will be presented with an ad label in bold at the top of the card, alongside the web address. Google says that this will help users quickly identify where the information is coming from. Google says that the redesign is coming to mobile "first," which means that it will eventually make its way to the other platforms soon as well. As the redesign will be rolled out in coming days, keep an eye out.