"You can pre-order the Google Stadia Founders Edition, which comes with Stadia Pro and a Night Blue Stadia controller, for $129 today"
Google has announced the pricing and availability details of its Stadia game streaming service. The cloud-based game streaming service from Google will be available in November this year. The service will be first available in United States, United Kingdom, Canada, France, Italy, Norway, Spain, Sweden, Netherlands, Ireland, Germany, Denmark, Belgium, and Finland. The service will be available in two tiers: Stadia Base and Stadia Pro.
The Stadia Base is a free subscription service, where you will get to play games at 1080p resolution and stereo sound. Meanwhile, Stadia Pro will cost you $9.99 per month and allows users to play games at up to 4K with 60FPS. It will also feature 5.1 surround sound support. Both tiers will offer games for purchase and pricing should be similar. Google hasn't announced the prices for the games yet, but there are plenty of titles launching with the service. You will have to purchase the games separately on both tiers.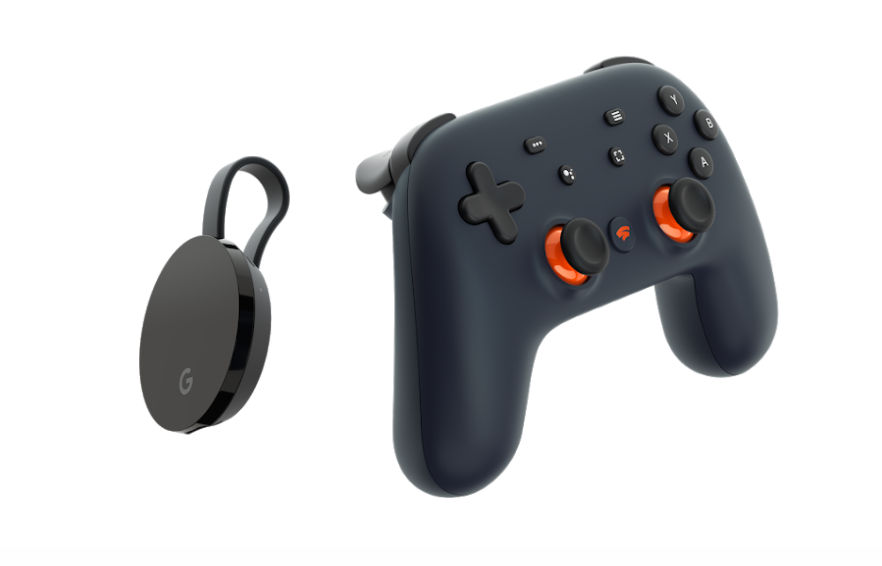 The Base variant will be released in 2020, whereas Stadia Pro can be had in November this year if you purchase the Stadia Founder's Edition bundle. This $129 bundle comes with three months of Stadia Pro subscription, Chromecast Ultra, and a limited-edition Night Blue Stadia controller. The bundle will also provide you access to Destiny 2: The Collection, and you get a free Buddy Pass that you can give your friend fro three-months of free Stadia Pro subscription. You will be able to use Stadia on Chrome, TVs with Chromecast Ultra, and Pixel 3, 3a, 3 XL, and 3a XL smartphones. You will also be play on other phones in the future. The Stadia Controller can also be purchased separately for $69 and it will be available in Just Black, Clearly White, and Wasabi colour options.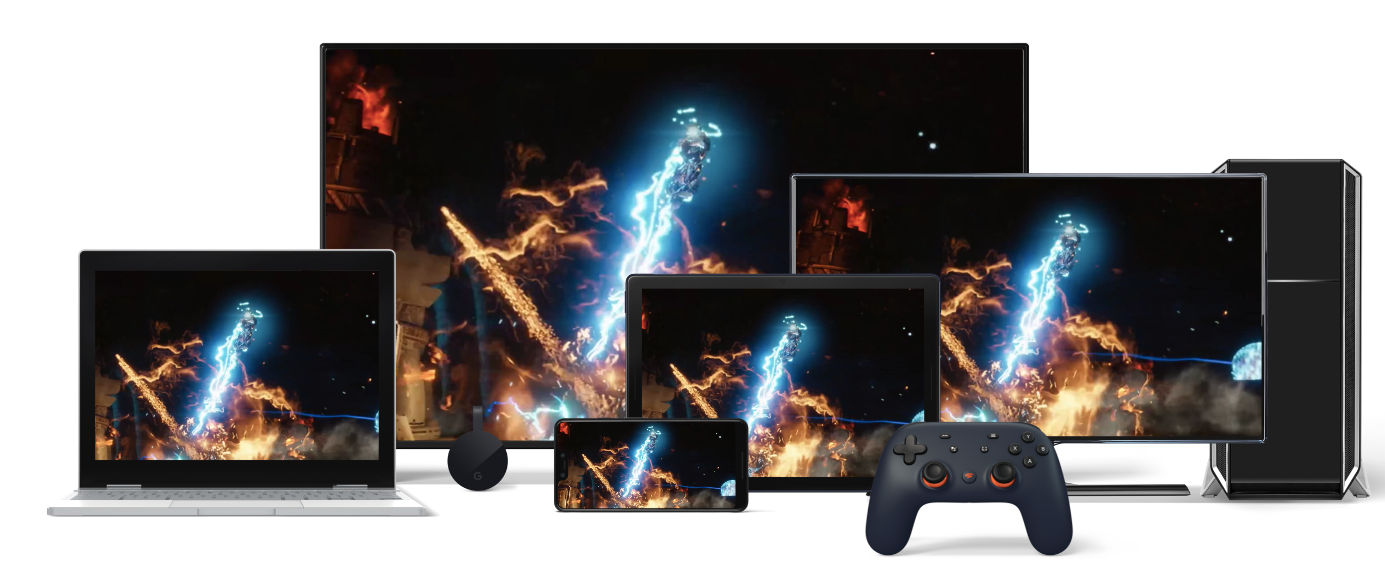 Stadia Pro requires that you have a minimum of 10Mbps internet connection, but a 35Mbps connection is recommended if you want to play at the maximum 4K resolution. A total of 31 titles will be available: Assassin's Creed: Odyssey, Tom Clancy's Ghost Recon: Breakpoint, Tom Clancy's The Division 2, Doom Eternal, Doom (2016), Dragon Ball Xenoverse 2, Rage 2, Destiny 2, The Elder Scrolls Online, Wolfenstein: Youngblood, Get Packed, Grid, Metro Exodus, Thumper, Farming Simulator 19, Baldur's Gate III, Power Rangers: Battle for the Grid, Football Manager, Samurai Shodown, Final Fantasy XV, Tomb Raider: Full series, NBA 2K, Borderlands 3, Gylt, Mortal Kombat 11, Darksiders Genesis, Just Dance, Trials Rising, and The Crew.