"The new feature is currently being tested in the latest beta version of the Google Search app"
Google is testing a new feature that will make it easier for users to share search results from the Search app. The latest beta version of the Google app gets a new Share button in the address bar. This allows users to share results with their friends or family faster. Instead of asking them to Google It, you can just share the result with them using the new button.
Tapping on the Share button opens up a Share box, which includes a link to the result, which can be copied. It also includes shortcuts for sharing on WhatsApp, Facebook, Instagram, Mail, etc. You can share the result pretty much on every app that accepts sharing. Need to share something on Slack or LinkedIn? You can now use the new button. For now, the feature is only available in the latest beta, but it will obviously make it to the stable version.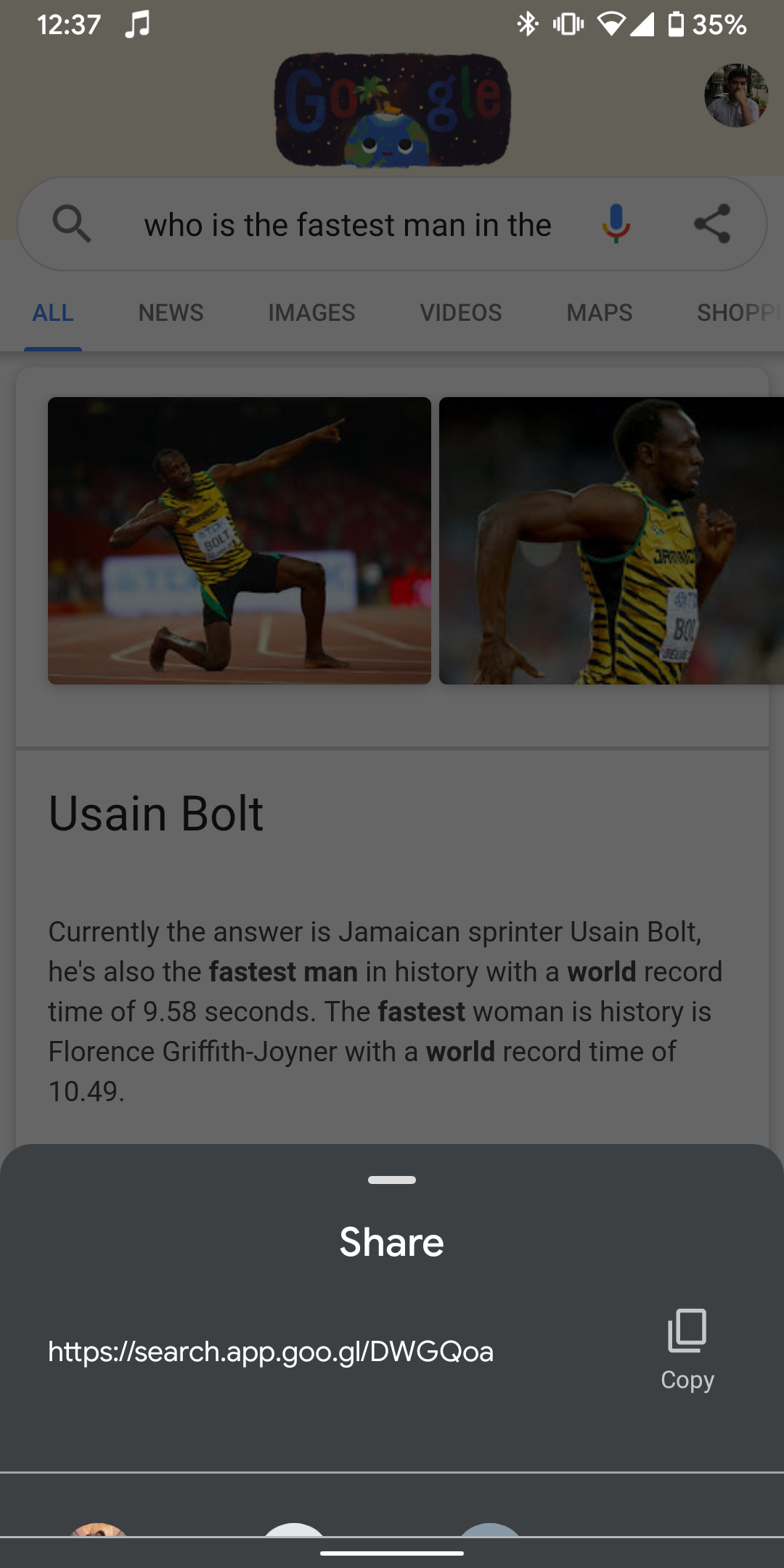 We are not sure about when Google plans on adding this feature to the stable version of the Search app. Also, the feature is only available on Android right now but works on desktop. This might be perfect for people who are lazy to look up something on Google when you're discussing something with them. If you want to give this feature a try, then you can join the Beta program for the Google app. Simply open the Play Store app, search for Google, and select the Join Beta button on the app page. An update should be available in a few minutes, which you need to install. The feature is activated as soon as you install the latest Google beta app.
Google is also testing a dark mode for the Gmail app. Several users are noticing a half baked dark mode available in the Gmail app. For now, it is only available in the Settings page of the app and it doesn't work properly. It would be nice to have a full dark mode on the Gmail app.