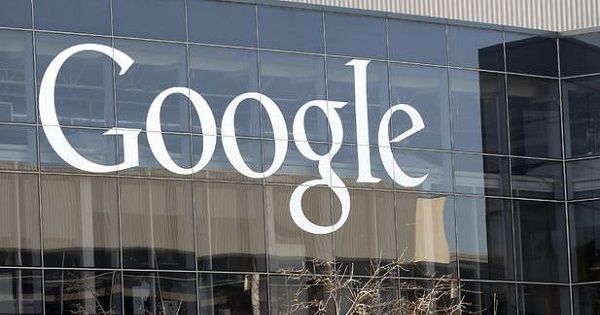 "The two step verification process on Android is a great way to keep your Google accounts and data safe"
In the digital world, your personal data and information can easily be stolen if you're not careful. In 2016, Google introduced a new two-step verification approval system on mobile to make it easier to keep all your accounts safe. Instead of receiving an SMS and typing in the code, the new method allowed users to approve logins by receiving a prompt on their Android or iOS device. Now, Google is testing some new designs for the approval prompt screen.
Ever since Google started using the new method to approve logins, it has changed the design for the prompt more than once. It looks like the search giant might be doing it again soon. According to a report, some users are seeing new designs where the position of the Yes and No buttons are different.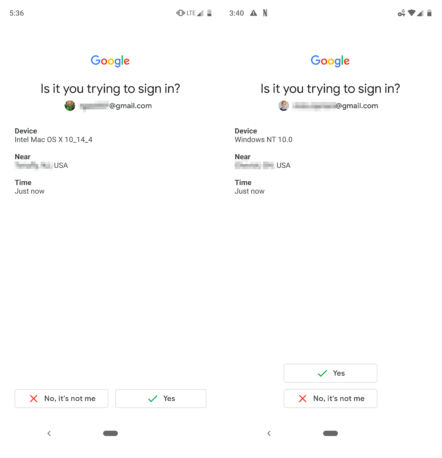 Whenever you use your Google account to sign in on a new device, you will receive a prompt on your authorised mobile device. The two-step verification asks user whether it is you who are trying to login with a simple yes or no. As you can see in the screenshots above, there are at least two new UIs that Google is currently testing. In the first one, the buttons are next to each other, whereas the second has the buttons placed vertically.
The new UI is modern and minimal, just like all the other Google products. We are not sure when you'll see the changes, but it will not be coming via any updates. You should start seeing the changes as and when Google makes the changes on its servers. Either one of these new designs could be approved.
Google has been urging users to use the two-step verification system ever since its inception. It is an easy way to keep your Google account safe and it only takes a few steps to activate. You can do so by heading over to Sign-in & Security > Signing in to Google > 2-Step Verification in the account security settings option on your Google account.