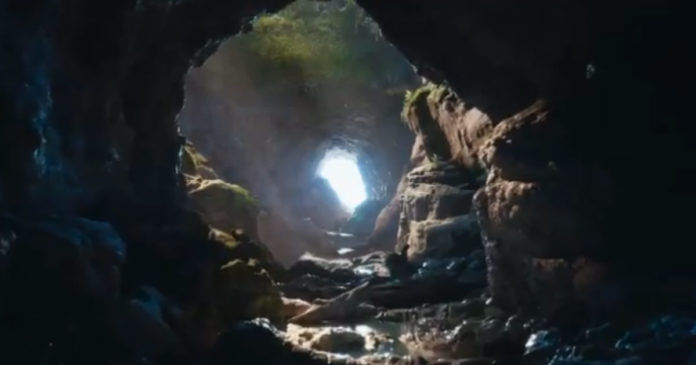 "Google's latest teaser shows a whole bunch of futuristic arenas, hinting at the launch of a gaming platform that straddles all genres and forms."
The Game Developer Conference 2019 is less than a week away, and right on cue, Google has dropped its second, less cryptic teaser ahead of its keynote on March 19th. The company is rather upbeat and enthusiastic about a sector where it has not really been a dominant force, and possibly hopes that its latest announcement will change it. To be frank, the teaser does not reveal an awful lot, but shows a whole bunch of environments such as medieval, apocalyptic, remote forest and sci-fi racing, possibly hinting that whatever it'll launch, will cover a wide range of gaming genres.
Gather around as we unveil Google's vision for the future of gaming at #GDC19. Join us live 3/19 at 10 a.m. PT → https://t.co/rb6fN26PDi pic.twitter.com/Vd242KZAWO— Google (@Google) March 12, 2019
This further strengthens the case for a commercial, public-ended launch of Google's game streaming platform, previously tested under Project Stream. Google's idea behind streaming a game through a cloud server is based on the principles of mobility, based on which most of us presently operate. With ever-increasing firepower on mobile devices, it may soon be possible to stream a heavyweight AAA title on your smartphone. This concept, eventually, may spell the end of dedicated gaming consoles, since games may be hosted on cloud servers, and subsequently played on mobile devices in its full avatar.
Google may also look at a Netflix-like subscription model, wherein you can pay a monthly subscription fee (or a rental, if you will) to gain access to a whole bunch of games, hosted and played on a cloud server. This will essentially become an interactive movie streaming service of sorts, and may fundamentally alter the way we look at gaming in its present form. However, reactions on the internet have not shared Google's apparent enthusiasm behind this idea, with many pointing out that most of the world's internet users do not have even a fraction of the bandwidth and stability required to stream such heavy amounts of data, let alone considering the cost of availing such high FUP internet plans.
We are going to talk about the future of gaming! You can watch it live on 3/19 at 10AM PDT → https://t.co/L7tIKMW7HF— Rick Osterloh (@rosterloh) March 12, 2019
Other reports also suggest that Google may also be looking at gaming hardware, with a placeholder already being added on the Google Store for whatever is being launched at GDC 2019. Among possibilities include a dedicated controller for mobile devices (a patent of which was spotted recently) that will help users (somewhat) retain the consistency of console gaming experience on mobile phones. It may also be possible that Google will launch a micro-console, similar to the Ouya console that became a crowdfunding success back in 2012, but faded out eventually due to multiple flaws and lack of developer support.
Google's senior vice president for hardware, Rick Osterloh, has also tweeted about the event, which further affirms that there will be announcement pertaining to gaming hardware at Google's big splash at GDC 2019. While this has shaped up to be Google's official big money entry into gaming, should the likes of Sony, Microsoft and Nintendo be concerned? Not just yet, maybe, but there's no way to ascertain what the future holds.