"GOQii's family health care plans start at Rs 1,999, and cover two members for three months"
Fitness-centric wearable manufacturer GOQii unveiled a new version of its GOQii 2.0 fitness tracker alongside its new Health Care service in India in January this year. Now the company introduced its new GOQii 3.0 fitness tracker with improved features. The brand's new fitness band comes with an improved sensor and a multi-touch colour display. In addition, the company has also introduced its Smart Preventive Family Health Care plans to bring better health and lifestyle solutions for users.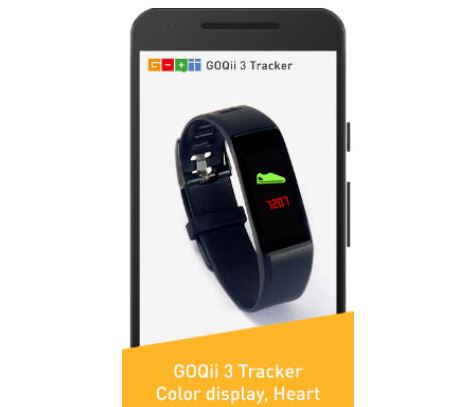 Talking about the GOQii 3.0 fitness band first, it sports a slimmer and sleeker design than its predecessor. The new wearable sports a multi-colour display. The device features an improved sensor with heart rate variability (HRV) and Presence Plus, which is a networking feature that the brand introduced earlier. The new GOQii fitness tracker will be launched in January 2018, and its pricing will be revealed at that time.
As for the new family plans, Vishal Gondal, Founder & CEO, GOQii said, "As our platform expands we are trying to fulfil the health care needs of an entire family instead of just an individual. There are number of active players who have already enrolled their families on the platform for over two years. Based on this learning and experiences, we were prompted to introduce family care plans. We found that families who adopt healthy lifestyle together develop stronger family bonds and are more likely to accomplish their health goals."
GOQii has a new Rs 1,999 plan for up to two family members, which comes with a validity of three months. The three family member health care plan has been priced at Rs 3,499, and comes with a duration of half a year. The Rs 4,999 plan covers up to four family members and has the duration of a year. The family plans connects, tracks and takes care of your family members' health with consultations by the brand's care team consisting of GOQii Coach, GOQii Doctors and GOQii health experts.