The next edition of the popular shooting game, the Gun Bros, was released by the developers, Glu Mobiles.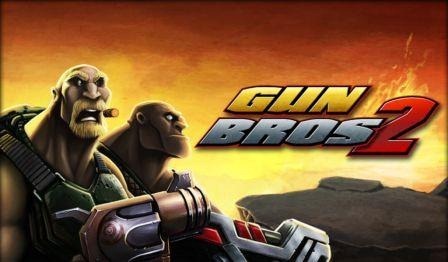 The Gun Bros 2 action game can be downloaded from the Google Play Store. The game is free and the download size is 168MB. However, you can pay for extra items. This game is suitable for playing on tablet devices.
The Gun Bros 2 takes over from where it had left off previously on the T.O.O.L. war in the first Gun Bros. As in the first edition of the game, the brothers Francis and Percy are challenged to defend the Galaxy from T.O.O.L. (Tyrannical Oppressors of Life) insurgency.
The previous game ended with both sides rebuilding their armories. In the latest version, the Xplodium mines have been reopened and even decommissioned factories are roaring with life as conflict escalates.
There are new, better weapons such as the tanks that can run over T.O.O.L enemies. There are new Mega Bosses with devilish names like Pus Titan, Maullusk and The Broliminator. A new range of guns, pistols and rocket launchers are available to destroy these monsters. Players can collect MODS and strap them on the weapon to gain secondary, tertiary and quaternary modes.. At every new stage users will get a free armor upgrade that the player has to find before using.
There is an improved multi player gaming mode with a feature to add Facebook friends. Players can enjoy this game with their friends in the Endless mode with new guns, MODs, mega bosses and huge pile of destructive arsenal.