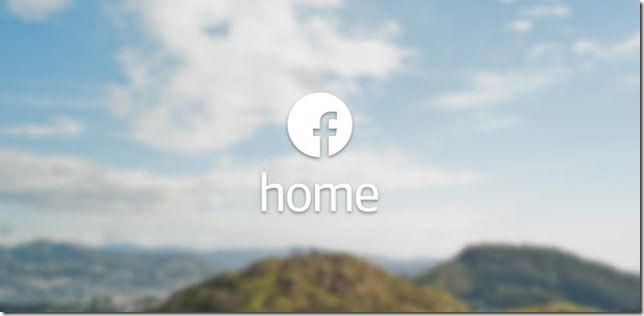 Last week, Facebook announced new way of experiencing Facebook from Android devices- Facebook Home. As mentioned earlier, it's an launcher cum lockscreen replacement for on the Android devices giving you access to all your Facebook newsfeed, notifications and chats without the need of opening the app. While Facebook has partnered with various Mobile manufacturers to introduce Facebook Home, the first one being 'HTC First', but it will also be available for download from Play Store for few Android 4.0 devices (Ice Cream Sandwich). So, we give the Facebook Home a spin on Samsung Galaxy S3, and here are our thoughts:
Installing
For compatible devices
In order to use Facebook Home, you must have these devices. Your Mobile must have Facebook and Facebook Messenger apps installed, and if they are already installed then update them to the latest version. While Facebook Home is available in Play store, but you might not be able to download it since it's not available for download in India. But, if you're curious enough, then download this apk for Facebook Home. Make sure to check the option of 'allowing applications to be installed from unknown sources' in settings.
For other Android devices
If you've Android 4.0 on your device and you've rooted it, then follow these steps to install Facebook Home on it (via XDA Developers)":
1) Install Facebook and Facebook Messenger from Play store.
2) Using any File Manager, go to root access of your Mobile, then go to system and either copy build.prop file to computer and edit it using notepad or edit it with a text editor on your Mobile.
In build.prop, find this text:
ro.product.model
ro.product.brand
ro.product.name
ro.product.device
ro.product.manufacturer
ro.com.google.clientidbase
Make this text look like this:
ro.product.model=GT-N7100
ro.product.brand=samsung
ro.product.name=t03gxx
ro.product.device=t03g
ro.product.manufacturer=samsung
ro.com.google.clientidbase=android-samsung
This will make your device think that it's Samsung Galaxy Note II.
Now reboot.
3) Then install this apk for using Facebook Home.
Afterwards Installation
When you open the Facebook Home for the first time, then you're presented with an option to replace your default launcher (In this case, TouchWiz Home for Samsung Galaxy S3) with Facebook Home. If you just want to try it, then select 'Just once', else 'Always'. The setting can be changed later as well from Home Settings.
User Interface
As expected, Facebook Home is an immersive experience of using Facebook. As soon as you wake up your device, the home screen greets you with your Coverfeed, which is essentially your Facebook newsfeed. Tapping on it once will show you your profile picture, which when clicked give you 3 options: 'Apps', 'Recent application' and 'Facebook Messenger'. For opening any of these, drag your profile picture towards them. Apps will take you to the App launcher, Messenger to Facebook Messenger and Recent Application is the application recently used in your device.
Facebook Home removes the unlock screen or mechanism you might be using in your Mobile (PIN unlock, pattern unlock, etc.), because of which whenever you wake up your device, any action on the Facebook can be taken. This is an issue as many a times, power button is pressed in our pocket or if your device is with someone else, they can also check your Facebook Coverfeed. However, in Home settings, you can disable this option by unchecking 'See Home When Screen Turns On'.
Another problem with Facebook Home is that, it provides a beautiful way of seeing your notifications, but sadly these notifications are about Facebook and Messenger only, and not you missed calls, emails, etc. The reason this is because Facebook Home requires deeper integration with the hardware for such capability, which is not possible for an app. Though, if you're using any normal application, then you can see your good old Android Status Bar, giving you access to notifications and toggle options for brightness, 3G, Wi-Fi, Bluetooth, etc. If you want it to appear always, then enable this option by checking 'Show Status Bar' in Home Settings.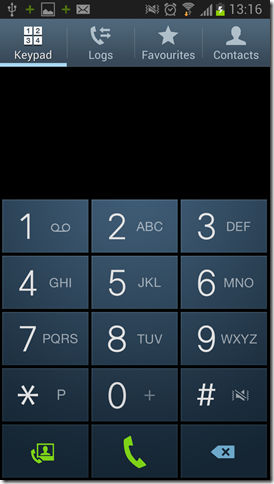 Cover Feed
It is the most eye-catching part of Facebook Home, showing you your Friends' status updates, check-ins, photos,etc. The Cover Feed moves automatically or you can move to next item by a simple swipe. For any update, the Cover Feed shows the person's profile picture and name in the left and below it the update. If someone has uploaded a photo, then that photo is zoomed in and moves in the background. You can long press the Cover Feed to zoom out the photo. If someone has posted a status, then that person's cover photo comes in the background. By Double tapping the Cover Feed, you can like the update and for commenting you can click the comment icon. If any status has tagged persons, then clicking on them, opens the Facebook app.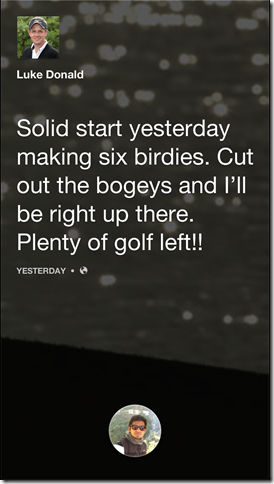 It is a very nice way of accessing your Facebook updates against the boring Newsfeed where you've to scroll down for seeing the updates. It also makes using Facebook fun for interacting with your friends by liking and commenting. However, over a period of time, the novelty may wear off, as one may get bored by swiping and looking for new updates all the time.
Chat Heads
Chat Heads depends upon the Facebook Messenger. Facebook is portraying the Messenger app as unifying way of keeping in touch with your friends- be it through a Facebook message or a normal SMS message.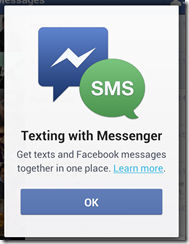 Chat Heads seems to be one of the most useful and well thought-out feature of Facebook Home. Whenever you get a message, a circular icon pops-up at the top, which could be opened for responding or ignored (it will be there on screen and could be responded later)or dismissed by removing it entirely. This chat head can pop-up anywhere in the device, no matter what app you maybe using. Opening the chat head will overlay the chat window on the top of the app you maybe using. This way without losing the work you might be doing, you can check and reply to messages.
There can be several chat heads, and they pop up for Facebook Message as well as for SMS. The difference between a chat head for Facebook Message and an SMS is that a Facebook Message chat head will appear with the user's profile picture, while an SMS will only have a circular icon written SMS on it.
It is important to note that Facebook Messenger app works normally as it does on any Android device with the addition of SMS.
Notifications
As stated earlier, notifications only works for Facebook, though in HTC First, one can see notifications for missed calls, emails, etc. Whenever you get any notification, it will show up in your Home screen itself. If it's gone after few seconds, you can bring it back by a tap on Cover Feed. These notifications can be opened by double tapping on them or can be dismissed.
This is really a good way of seeing your notifications. However, if Facebook Home can show notifications for whole device and not just Facebook itself, then it would make it indispensable.
App Launcher
App launcher actually is a bookmark bar for apps, where you can add your most used / favorite apps by dragging them from the Main apps section. The app launcher also gives you the option to Write a status, make a check-in or add a photo.
Closing Thoughts
Facebook Home is an entirely new way of experiencing Facebook. Cover Feed is a wonderful way of accessing your Facebook updates and chat head works extremely well. Facebook have made a great app for making people engage more on Facebook through their Mobiles. From a user's perspective, it's obviously a good way to use Facebook, but it's not a compelling one.
Also, there are a lot of privacy concerns for users while using Facebook Home. Facebook can have access to all your data, your locations (through GPS), the apps you use, the actions you make on your Mobile and much more. This information is much more than what Facebook can collect by running in your mobile browser or as an app in your Mobile. Also possibility of showing Ads in your Cover Feed can't be denied, though at the time of launch, there are no ads.
What are your thoughts and initial reactions to Facebook Home? Will you be using it?