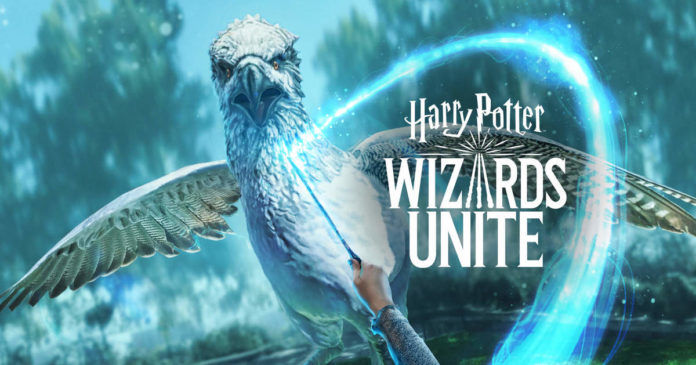 "Android users can pre-register right now before the final version releases later this year."
Harry Potter: Wizards Unite has finally entered the pre-registration phase on Android this week. The second augmented reality game from makers of the sensational Pokémon Go game, Niantic, will open up to players a world of magical creatures, spells, and dark wizards and fight evil spirits in a bid to save the Muggle world (those that aren't aware of magic) from "The Calamity".
As Niantic itself explains, an unexplained calamity has struck the Muggle world where magical artefacts are popping up out of nowhere. There is no known reason for these strange happenings and your task, as a Statute of Secrecy Task Force, is to look for magical traces of the calamity and find its true cause. Along the journey, there will be action-packed duels with powerful beasts, dark wizards, and a lot more. The quest for the cause of the calamity will lead players to various "Muggle locations" reminiscent of PokéStops in Pokémon Go.

Part of the gaming experience is similar to Pokémon Go in the sense that players navigate an AR environment with the help of a GPS. However, it's also distinct enough to be entertaining as well. The game starts with the player creating an avatar of himself by taking a photo and dressing him in his wizard garb. There are different wizard professions as well – an Auror, Magizoologist or Professor – each has a specific set of skills and abilities and users can switch between these as they choose.
That's not all. The game will have a multiplayer mode as well. Under that mode, different players will be able to group up to battle Death Eaters, Dementors, and a lot of other creatures. The pre-registrations are live now on the Google Play Store but hasn't yet started for iOS yet. Also, a final release date hasn't been announced yet but Niantic has said it expects a stable launch by the end of this year.