"The newly announced Helio G90 and G90T by MediaTek are targeted at mid-premium segment gaming smartphones with focus on value for money"
Yesterday, the MediaTek Helio G90 and G90T SoCs were unveiled, with emphasis on gaming and performance. The new MediaTek SoCs are squarely aimed at gaming devices and rival Qualcomm's performance centric SoC for premium phones, the Snapdragon 730. At the time of launch, MediaTek released comparative benchmark scores between its own gaming SoC and the Snapdragon 730 parallel performance figures, and according to the official figures shared, the Helio G90 appears to outperform the Snapdragon 730 by a considerable margin.
In the AnTuTu benchmark scores, the MediaTek G90 SoC reportedly scored 2,22,282 points, which on standalone terms itself is a high enough score. In comparison, GSMArena has reported that the Snapdragon 730 scored roughly 2,11,915 points on the same benchmark. This suggests that in the real world, while there might not be a massive difference in the overall performance of the two SoCs, the Helio G90 is likely to have a slight edge when it comes to core gaming performance, in areas such as rendering a high frame rate display, or overclocking the SoC to provide added performance on tap.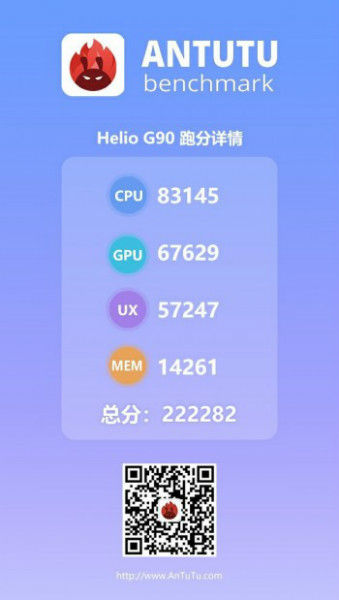 In Geekbench, the Helio G90 is reported to have scored 2,410 points in single-core performance, while multi-core performance is pegged at 7,193 points. In comparison, the Snapdragon 730 is nearly neck-to-neck in terms of overall performance in both single-core and multi-core. While this again suggests similar performance between both the SoCs, there is a second factor that may tip the scales more concretely in favour of MediaTek — pricing.
Historically, MediaTek has always presented its SoCs as a more commercially viable option, which has led to the company gathering a sizeable market share in budget and mid-range SoCs over the past few years. With the Helio G90 series too, for instance, MediaTek has made small optimisations such as using TSMC's 12nm FinFET fabrication process, which has allowed them to invest the surplus budget in the new HyperEngine gaming technology. The Snapdragon 730, meanwhile, might cost OEMs a slightly higher cost, which in turn pits the Helio G90 SoCs in a favourable, mainstream segment of mid-range gaming smartphones.
The Helio G90 SoCs use ARM's Cortex A76 and A55 cores in its 2+6 octa-core big.LITTLE configuration, paired with a quad-core G76 GPU and a dual-core APU for additional computation power. The chipset is now ready for active deployment by OEMs, and Xiaomi's India MD Manu Kumar Jain has already announced the development of a gaming-centric mid-range smartphone, which would be launched soon. Given that the Helio G90 appears to perform as well or better than the Snapdragon 730 in benchmarks, it remains to be seen how OEMs adopt the new gaming SoC in the market, in the near future.