Work from home has become the new norm, leading to a rise in demand for portable desktop solutions. That said, Windows laptops, while a popular alternative, cost a good chunk, and the affordable ones skimp on performance or build quality (and sometimes even both). That's where Chromebooks come in, making use of custom processors such as the ones designed by Taiwanese chipmaker MediaTek to offer excellent performance, and then some. Let's look at how MediaTek is changing the status quo with this new class of laptops.
All-day productivity
Chromebooks are backed by Google's Chrome OS, a feature-rich operating system that has witnessed countless updates and innovations since its inception back in 2011. That said, one thing which hasn't changed over the years is a Chromebook's ability to offer stupendous battery backup, which has been made possible in part owing to the lightweight Chrome OS. Add to that MediaTek's efficiently-designed SoCs, such as the 12nm MT8183 powering the Chromebook 11a from HP, and you can rest assured that the machine will last you a full day even on heavy usage. Consequently, Chromebooks such as the one from HP allow buyers with finicky power supply to work from the comfort of their homes without getting any battery anxiety.
Work hard, play harder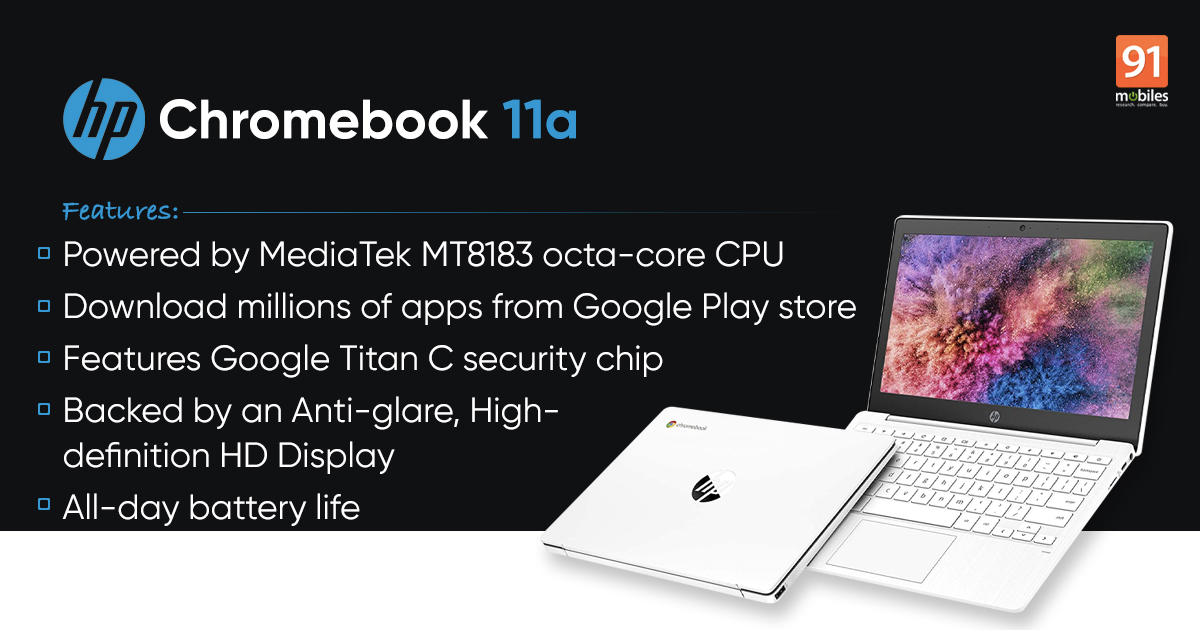 You may not know this but Chromebooks can run most, if not all, Android apps. Therefore, not only do you have access to a multitude of apps catering to editing, office work, etc but also a huge array of games to play on your desktop. And, to make the most of them, you can opt for the Chromebook 11a that, as prefaced previously, ships with an octa-core, 12nm processor MT8183 processor from MediaTek. What's more, the SoC also comes equipped with a powerful Mali-G72 GPU which should suffice for even the most graphically demanding games. Not to mention, Chromebooks also come with support for Google's Cloud gaming service Stadia, and consequently, you can boot up the latest AAA titles on your Chromebook too, provided you have access to a stable internet connection.
Say yes to Skype calls

With a renewed emphasis on video calls, be it for e-learning or virtual business meetups, there has been a stark demand for notebooks with good-quality webcams. To that extent, most MediaTek-powered Chromebooks stand out amongst the crowd. Take the Lenovo Duet, for instance, which not only offers a 2MP front camera as opposed to a VGA sensor you'd find on most Windows alternatives, but it also ships with an 8MP camera sensor towards the back. Correspondingly, not only can you take HD video calls on the Lenovo Duet, but you can also use the rear camera to scan documents or assignments and share them directly, thereby mitigating the reliance on another gadget.
Maximum security
Most Chromebooks come with a slew of security features, chief among them being a built-in Google Titan C security chip as seen on the MT8183 SoC toting HP Chromebook 11a. The Titan C security chip is manufactured and managed directly by Google and therefore, should there be a known compromise, buyers can rest easy knowing Google will push an update fixing the same in a swift manner. So, be it a brute force password attempt or protection from a login on remote hardware or even phishing attacks, the Google Titan C chip is capable of shielding Chromebook users from it all.
Immersive displays, flexible designs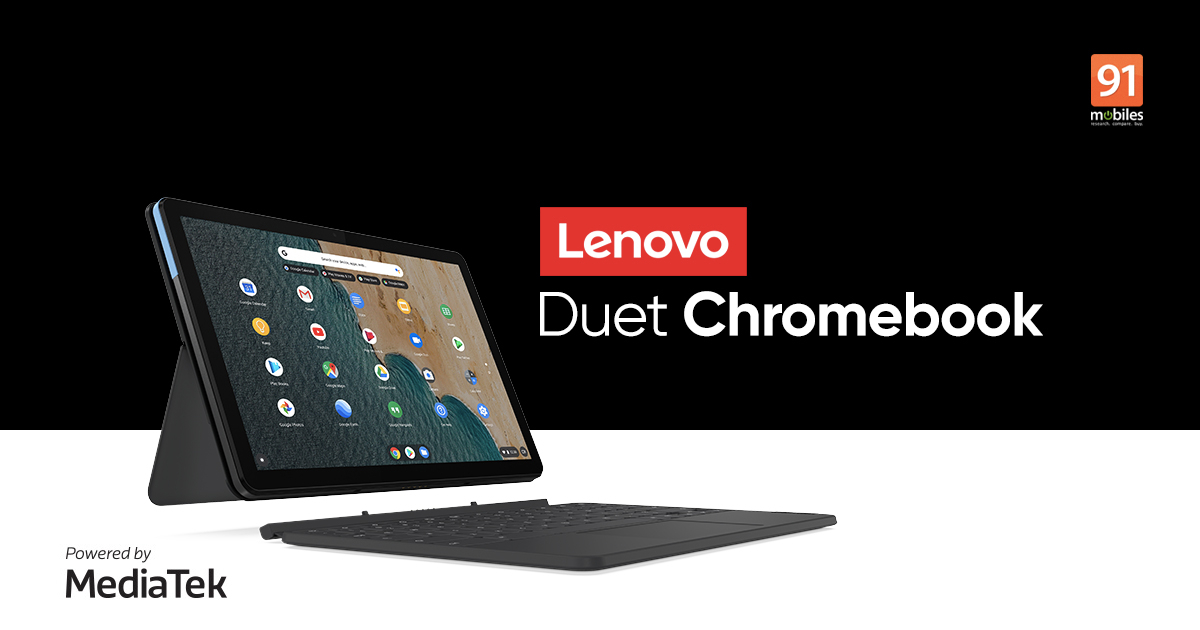 Chromebooks, much like Windows-based laptops, come in different shapes and forms. While you could opt for one with a utilitarian design, akin to the HP Chromebook 11a, you can also go for something like the Lenovo Duet which comes with a detachable keyboard and a touch-screen display, allowing you to use it as a tablet. What's more, thanks to MediaTek's powerful SoCs, OEMs have the option of facilitating their models with top-notch, full HD displays which pave way for a joyous media consumption experience.
Clearly, buyers in the market for a new notebook are no longer limited to just Windows laptops. Chromebooks have become a solid alternative for those who yearn for an ultra-portable machine with high-end features. And, thanks to MediaTek's consistent efforts, buyers opting for a Chromebook don't have to worry about performance either. To know more about MediaTek Chromebook solutions, click here.