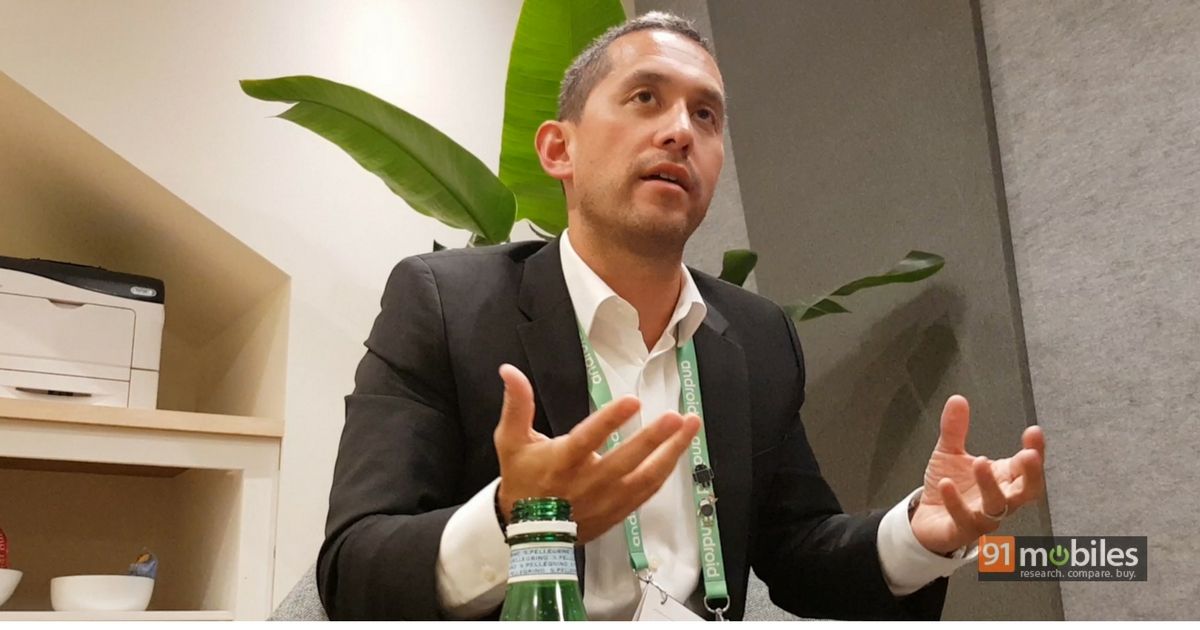 "We caught up with Google's Android head to talk all things Android One and Oreo Go"
Originally announced at I/O 2017 back in May, Android Go, or more specifically, Android Oreo (Go edition), was detailed at the Google for India event in December. Designed as a lightweight platform for entry-level devices with a gig of RAM or lower, the highlight of the OS is the suite of apps it comes with, all engineered specifically to work smoothly with budget-specced phones and conserve both storage and data usage. While we were expecting devices running Oreo Go to come our way in January, we only got to see them at MWC in Barcelona – and not just one or two… a whole bunch of them. Google's Android One initiative also grabbed headlines at MWC, where HMD Global pledged its support for the program by announcing that its entire lot of new Nokia phones (and some existing ones) will bear the Android One badge.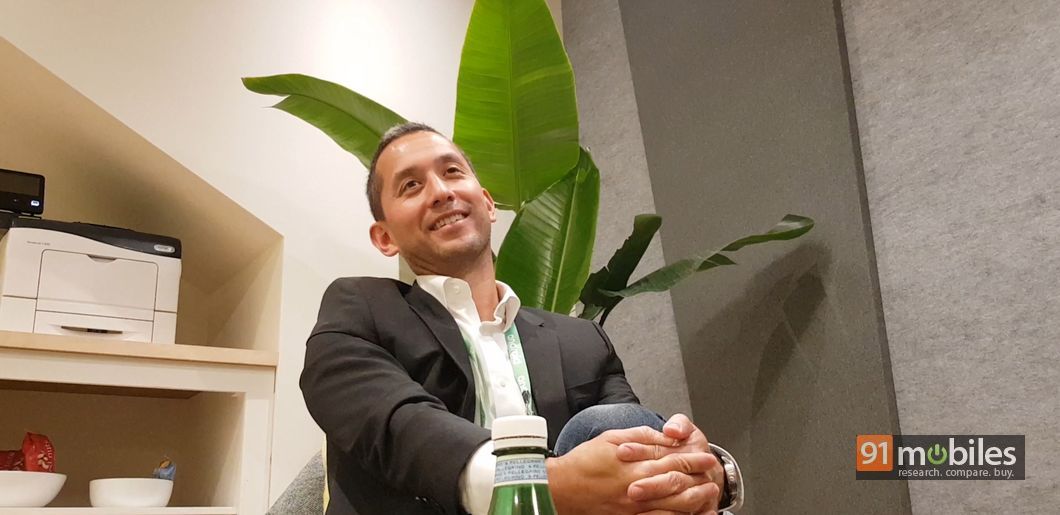 To figure out where Android Oreo (Go edition) fits into the scheme of things for Google, and how the Android One program has evolved over time, we caught up with Hiroshi Lockheimer, Google's Android head, at MWC. Excerpts from the interview:
On Android One's evolution and where it stands now
"Android One started as an initiative to build Android devices with good specs that offer decent value.To be honest, the Android One program at the time, for India, was not the right fit – just based on how the manufacturers were working. We learned a number of things – the Indian market is evolving so rapidly, new devices are being launched frequently. But there are some things there that really resonated – the stock UI experience, the lack of bloatware, the Google First experience, etc – they resonated very well with both consumers as well as manufacturers. The Android One program, maybe not in India, but in other places like Japan, Turkey etc, has seen tremendous success. Sharp, a major manufacturer in Japan, has been making a bunch of Android One devices – not really budget ones, but going up to the $500 mark. Kyocera is another one.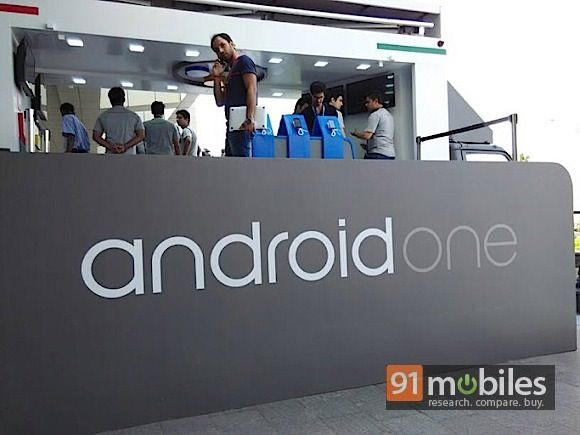 The evolution of Android One therefore, is something like this – it started in India, and the key attributes like stock UI, the Google First experience etc, really resonated. Manufacturers like Sharp in Japan and General Mobiles in Turkey accepted it, making high-quality, premium phones. Gradually, more and more OEMs adopted the Android One program. Nokia has just announced a bunch of phones with Android One. You may have seen the evolution, but a lot of people might have just seen Android One for the first time now – with the Xiaomi Mi A1 for instance. So the program made its comeback in India with the Mi A1, but the program has been quite successful in other parts of the world. For Google, the learnings from Android One program have been that aspects like the clean UI and no bloatware really resonated with the users. And we've been working closely with manufacturers to amplify that and share that vision. You'll see more devices rolling out, across all price segments – from premium down to the lower end".
On Android Oreo (Go edition)
"Android Oreo Go is really about the evolution of Android for low-end, entry-level phones. While Android One started with the same basic premise, the focus was less on the price, and more on the user experience. That's what resonated with everyone. So Android One has evolved to a platform that stands more for the software experience and less about the price point. But price point is something we also want to work on, especially for entry-level devices.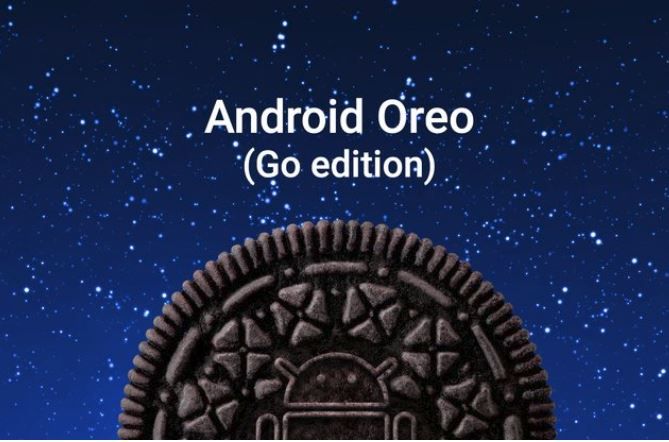 We're into 10 years of Android and we have over 2 billion active devices running the OS, many of them being entry level. We want to make sure that those entry-level devices also offer a great Android experience. We felt like we could do a lot to improve that experience – and that's what Oreo Go edition is all about. For any device with one gig of RAM or less, we've optimised the operating system, we've reduced the number of preloaded applications, and have also worked with third-party app developers to help them optimise their apps – resulting in a great entry-level experience on devices in the $50, $60, $70, $80 price points. These are 4G devices, with really good quality hardware as well as a software experience to match… and what we want first-time internet users to experience".
On advantages for manufacturers using Android One
On being asked about HMD Global (or any other brand) offering stock Android versus now embracing the Android One program, Lockheimer said, "they were already doing most of those things even before Android One – stock UI, faster updates etc. So in some sense, the Android One program is about them aligning with us, or us aligning with them, depending how you look at it, to work together. They saw us talking about Android One, promoting the aspects of Android One, around updates, around the simplified user experience, and so on. They and us both realised that working together helps both of us.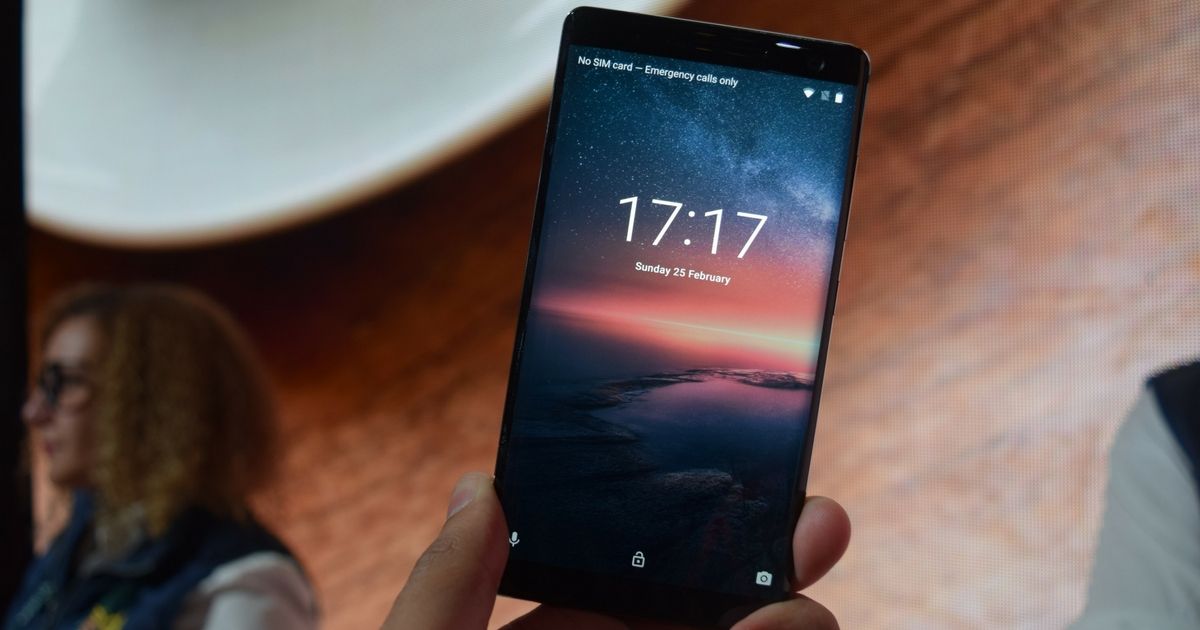 While it may not seem like end users would see any difference with Android One versus stock Android, over time, they're going to hear a lot about Android One. That's because Google will be talking about it, manufacturers will be talking about it… and they'll understand what Android One stands for. For a brand like Nokia for example, the advantage is that when customers see a device labelled Android One, they'll immediately understand and associate the device with the key attributes of the program – that this device stands for those things. It's more about awareness building, together".
On concerns about fragmentation
We asked Lockheimer whether there was any concern about fragmentation at Google's end, with stock Android, Android One, and now Oreo Go.
"Not really no. For the average consumer, who aren't reading too many blogs or tech articles that explain these things, there may not be a big difference. They may not understand what stock Android means. Between us and partners like Sharp, Nokia etc, we'll do our best to educate users on what Android One is, for example. As technologists, we understand the difference, but as far as Google is concerned, Android is one platform. Rather than seeing it as different platforms, we see it as one platform. We've just given it a name and a sort of a consumer face".
More on Android Oreo (Go edition)
When asked about the fact that current lot of Oreo Go devices like the Micromax Bharat Go (first impressions), Lava Z50 (first impressions) and the Nokia 1 (first impressions) don't differ too much in terms of specs…
"Manufacturers do have the flexility to differentiate in terms of specs. The definition of Android Go is 1 gig of RAM or less, but apart from that, it's up to the manufacturers to differentiate – different screen sizes, different screen aspect ratios, different colours, different shapes, whether to include features like fingerprint scanners etc".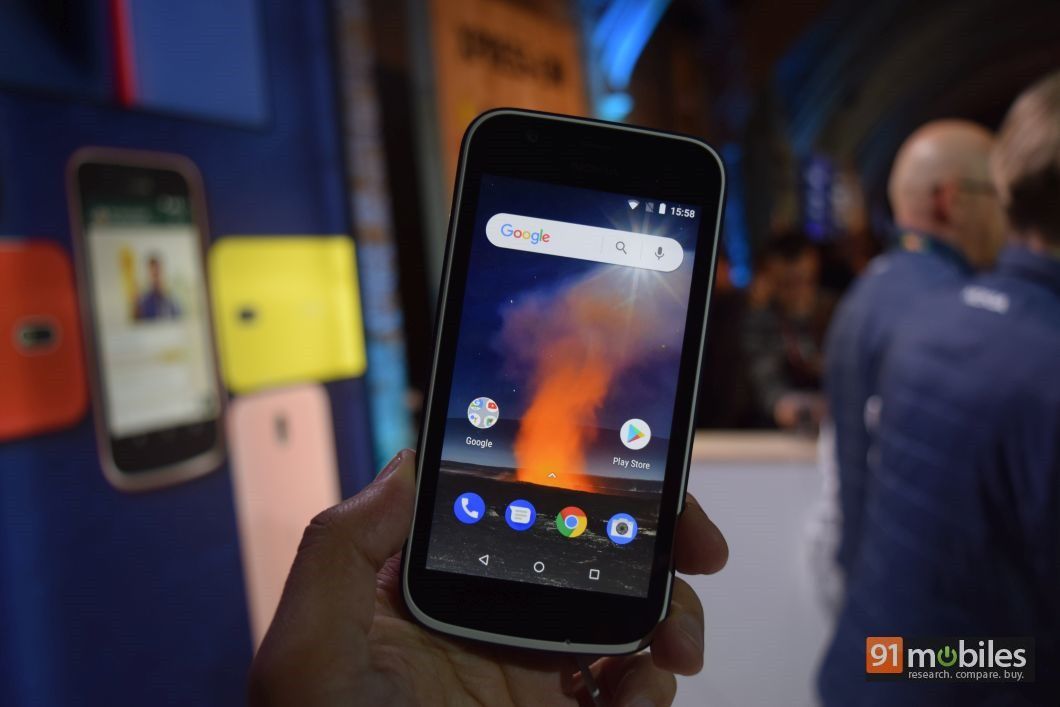 On Oreo Go devices being potentially used by brands and telcos for tie-ups
"Manufacturers are open for their own tie-ups, with operators for instance. They're free to preload their own apps on these devices too – the only thing we ask of them is to make sure that those apps are optimised as well, so that the overall experience and the promise of the Go edition platform isn't compromised. If a manufacturer or an operator wants to do their own subsidisation model, whether it's a Go edition or a non-Go edition device, it's really up to them".
On 4G feature phones, Android Oreo Go, other budget Android devices, and a possible overlap of price points between the three…
"Not a concern – from our perspective, an Android user is an Android user. We like all Android users – Go edition or not Go edition, we're happy as long as the customer is happy with their purchase. With Go edition, what we're trying to do is for devices which are 1 gig or less, we're making sure the software is as optimised as possible, providing as smooth an experience as possible. But if a customer decides they'd rather buy a non-Go edition Android device, we're happy with that too… as long as they're happy. We see Go edition as an enabler for manufacturers to make it easer to provide these kinds of devices. Then it's really up to the consumer. We don't see Go edition and non-Go edition devices as competing platforms – it's all just a spectrum".
And at the end…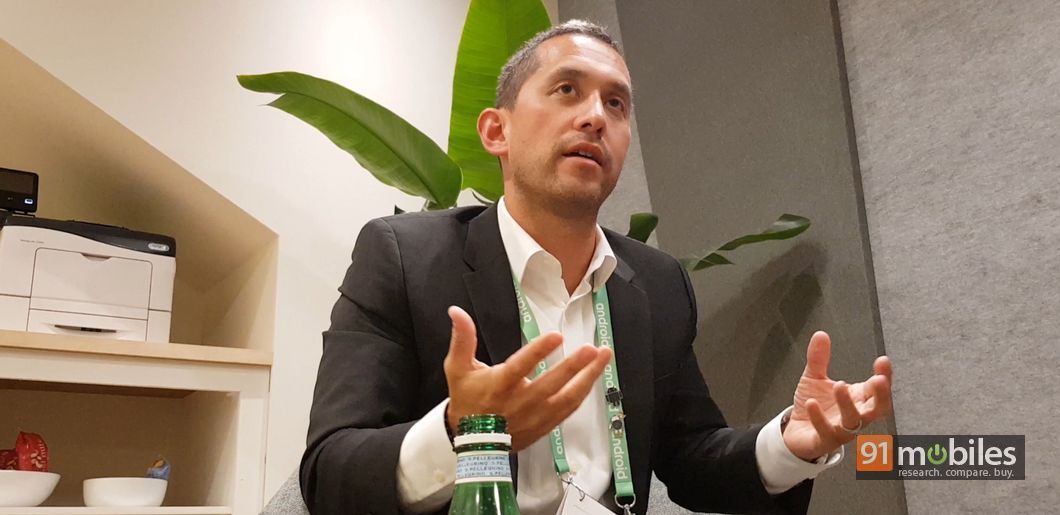 We're very excited with the positive response that Go edition has received. Our belief is that there are billions of people out there who are accessing the internet for the first time with an Android device, and we want to make that experience as positive as possible. That's really what we're trying to do with Go edition".