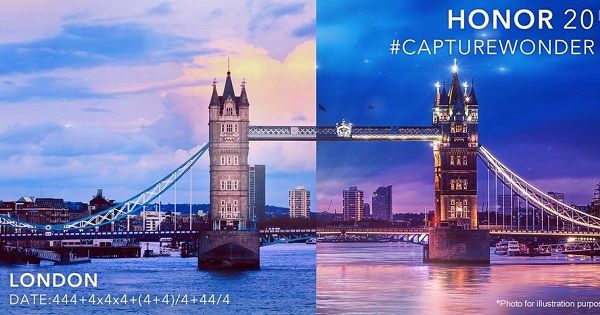 "The Honor 20 series smartphones will have Triple 3D Mesh technology that adds depth embedded with millions of miniature prisms"
Ahead of the Honor 20 series launch on May 21, Huawei's sub-brand Honor has announced that the handsets are going to be the first in the industry with a 'Dynamic Holographic' design. The phonemaker is known for its gradient finish design on its flagships that changes hues when viewed from different angles. Honor will be taking that concept to the next level when it launches its Honor 20 series smartphones.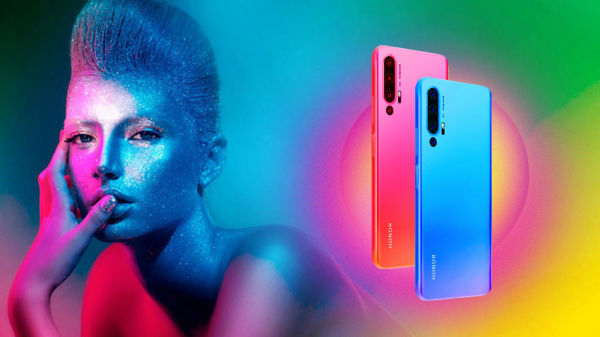 The company slated to launch three smartphones in its upcoming flagship series. These are dubbed as Honor 20, Honor 20 Pro, and Honor 20 Lite. The handsets are said to have a Holographic design at the back panel, which is crafted using 'industry-first' 3D Mesh technology that adds a depth layer embedded with millions of miniature prisms that 'resembles pieces of diamonds' and a coating of the colours, which will be revealed at the Honor 20 launch event. "The outcome is a depth-inducing optical effect that makes the Honor 20 Series stand out from its predecessors," the company said in its press release.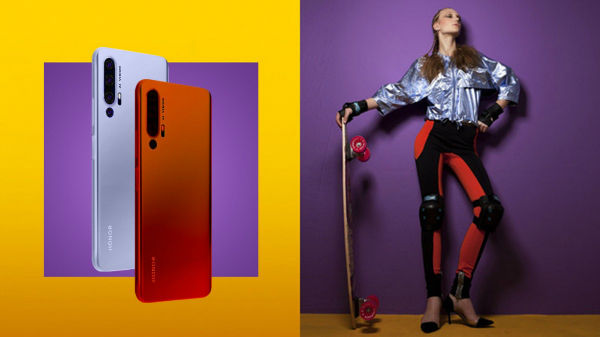 "Honor's latest Triple 3D Mesh technology is a piece of state-of-the-art craftsmanship. Unveiled for Honor 20 series, this industry-first involves a highly precise and complex assembly process. For every 100 back covers, only 20 meet our stringent standards. Despite the tremendous challenge this presents, Honor is still committed to creating a glass back using this technique. We are driven to offer the very best to our customers," said George Zhao President of Honor.
Furthermore, Honor has hinted that the Honor 20 series will feature L-shaped camera setup, which is in line with previous leaks and rumours. The cameras will accentuate the holographic design and give ample room to fit a "bigger battery." The brand has also confirmed the Honor 20 series will also boast of a 6.26-inch all-view display with an impressive 91.6 percent screen-to-body ratio. The panel will also have a 4.5mm hole to fit in the front camera. Unlike its predecessors, the Honor 20 series will have a curved screen for a sleek design and a side-mounted fingerprint sensor. Lastly, there will be an anti-fingerprint surface, which as per the company, will keep the smudges at bay.