"Honor Band 5 will come with features such as blood oxygen level monitor, fatigue detection, sleep consistency, and hypoxemia dizziness, says Honor CEO Zhao Ming"
Alongside the established rivalry in the smartphone space, Honor and Xiaomi have a fair bit of competition between each other in the fitness wearable space. Given that the latter has already unveiled the Mi Band 4, Honor is now gearing up to launch its reply with its own successor to the Honor Band lineup, dubbed Honor Band 5. The news has been confirmed by Honor CEO Zhao Ming on Chinese microblogging site Weibo, where he provided a first glimpse of the product along with some details of what it will offer in terms of features.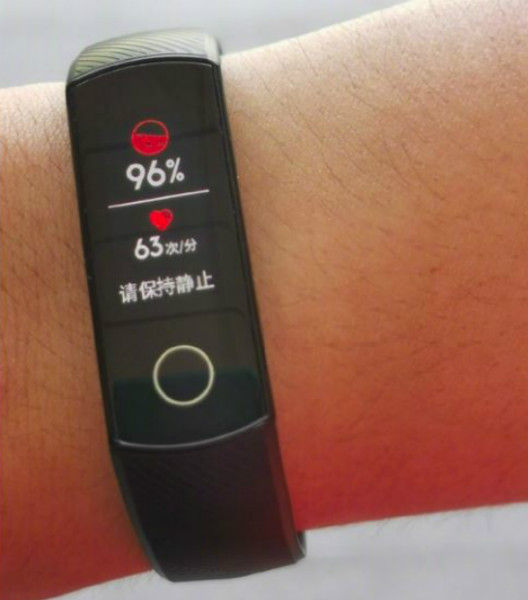 In terms of looks, the Honor Band 5 is similar to the Honor Band 4 (review), with a circular button at the bottom of the screen working as an interaction medium between the band and the user. Given that this is a generation upgrade, we may speculate that Honor might introduce new straps, material for the Band's body and even a higher resolution display, but such aspects have not been spoken about so far. The Honor Band 5 has a colour display which uses an OLED panel, which produces satisfactorily deep blacks and crisp icons. As a result, there is not much that is different that is expected cosmetically.
In terms of features, there appear to be quite a few new elements on offer. For instance, the Honor Band 5 will get blood oxygen level monitor, fatigue detection, sleep consistency and hypoxemia dizziness, giving it specialised features to make it stand out in terms of health and fitness monitoring. Alongside these features, the Honor Band 5 is also certain to include the standard fitness tracking features that are present in every single fitness band out there.
There is no word so far on when might the Honor Band 5 be launched, or what its price may be. However, given that it has been teased recently and with the Mi Band 4 having launched already, we expect Honor to officially unveil it pretty soon. Speculations suggest that the Honor Band 5 will be launched alongside the Honor 9X, which may also be launched quite soon.