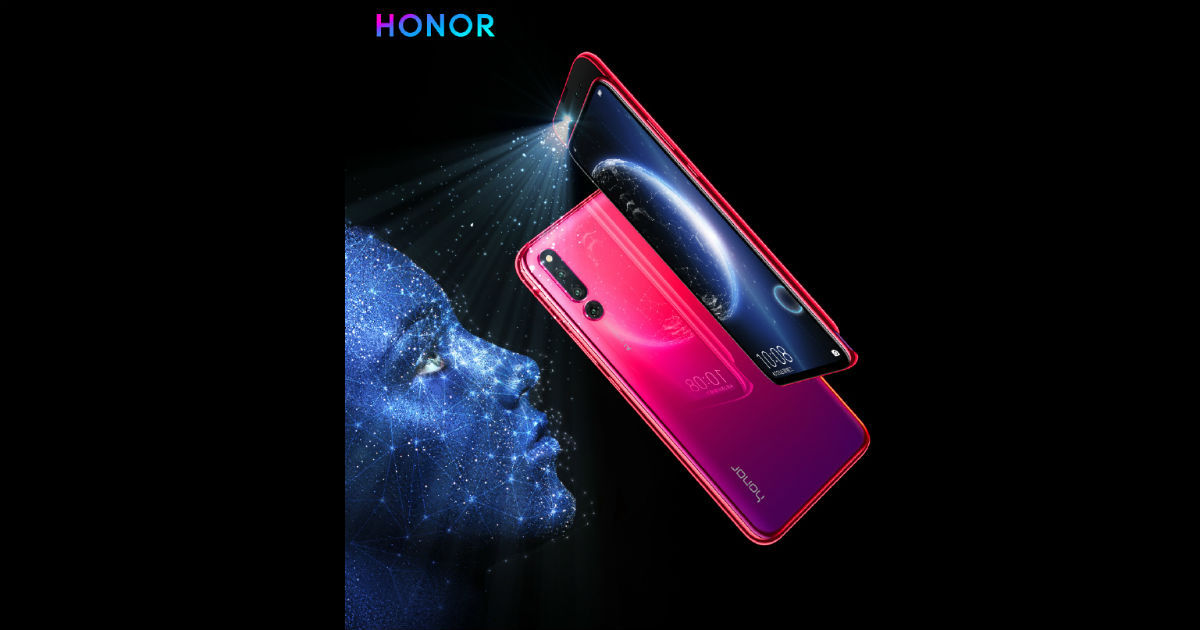 "The Magic 2 3D adds a structured light sensor along with depth-sensing cameras at the front to enable facial authentication even in darkness"
After surfacing in multiple leaks and eventually turning up with every detail over the past few days, the Honor Magic 2 3D has been officially unveiled in China. The tweaked and slightly upgraded version of the previously launched Honor Magic 2 brings with itself a 3D structured light sensor. This tech essentially employs a high-frequency light sensor that works with the same principles as that of a Lidar (light detection and ranging) sensor.
Honor Magic 2 3D price
As was reported in the leaks, the Honor Magic 2 3D will sell at a higher price of 5,799 Yuan, or approx. Rs 60,600. The Honor Magic 2 3D, by all means, is unlikely to ever sell in India.
Honor Magic 2 3D specifications
The Honor Magic 2 3D brings to the table is a sensor that emits an ultra-high-frequency beam of light with a short wavelength, thereby being pinpoint and accurate. In the darkness, this light beam can fall on any surface and bounce back to the sensory receptor, hence receiving an accurate picture of the face or object that is in front of the sensor. This, essentially, will allow the Honor Magic 2 3D to 'see' faces in darkness, thereby enabling high accuracy biometric face unlock at all times. The implementation is similar to the infrared blaster and dot projector mechanism that is employed by Apple on its iPhones ranging from 2017's iPhone X.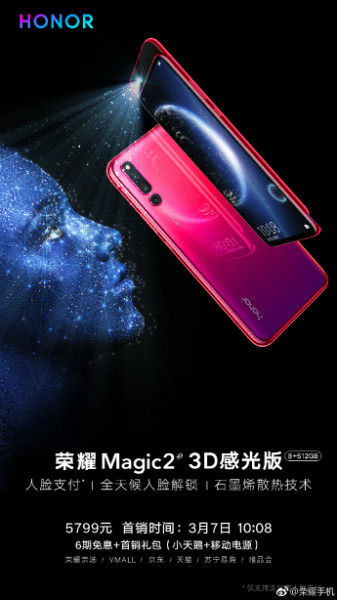 Other upgrades in the Honor Magic 2 3D include Graphene cooling plates inside to enable fast charging and better performance under heavy load. Powered by a Kirin 980 SoC, the phone comes with 8GB of RAM and 512GB storage. The handset retains the slider mechanism, thereby giving it a notch-less, all-display fascia. The device gets a 6.39-inch full HD+ AMOLED display with an aspect ratio of 18.5:9.
To the rear is a triple camera arrangement, which includes a 16MP primary camera, a 24MP secondary monochrome camera to add depth, contrast and texture data to photographs, and another 16MP sensor paired with an ultra wide angle lens. At the front, and hidden in the sliding mechanism, is a three-camera arrangement. This includes a 16MP primary camera, and two 2MP cameras that aid depth measurement in both selfies and facial recognition. A 3,500mAh battery with 40W SuperCharge support, an in-display fingerprint sensor, and Android Pie complete the list of the specifications of the device.