"The Honor Magic 2 and Xiaomi Mi Mix 3 are quite different even though both of them come with a manual sliding mechanism"
Among the many Chinese smartphone makers that are trying to offer truly bezel-less displays without resorting to notches, is Honor, which has come up with the Magic 2. The device went official yesterday and sports an astounding number of six cameras (three at the front and three at the back). This phone uses a slider mechanism to hide the front camera setup and all the necessary sensors. This allows the fascia to go for a bezel-less approach. But there's another phone which tries to steal Honor's thunder — the Mi MIX 3 — a smartphone that was unveiled just last week. The Xiaomi device is also a premium offering that is sure to tempt buyers. So if you wondering which of these is better, then we've pitted the Honor Magic 2 against the Xiaomi Mi Max 3 to give you an answer.
Design and display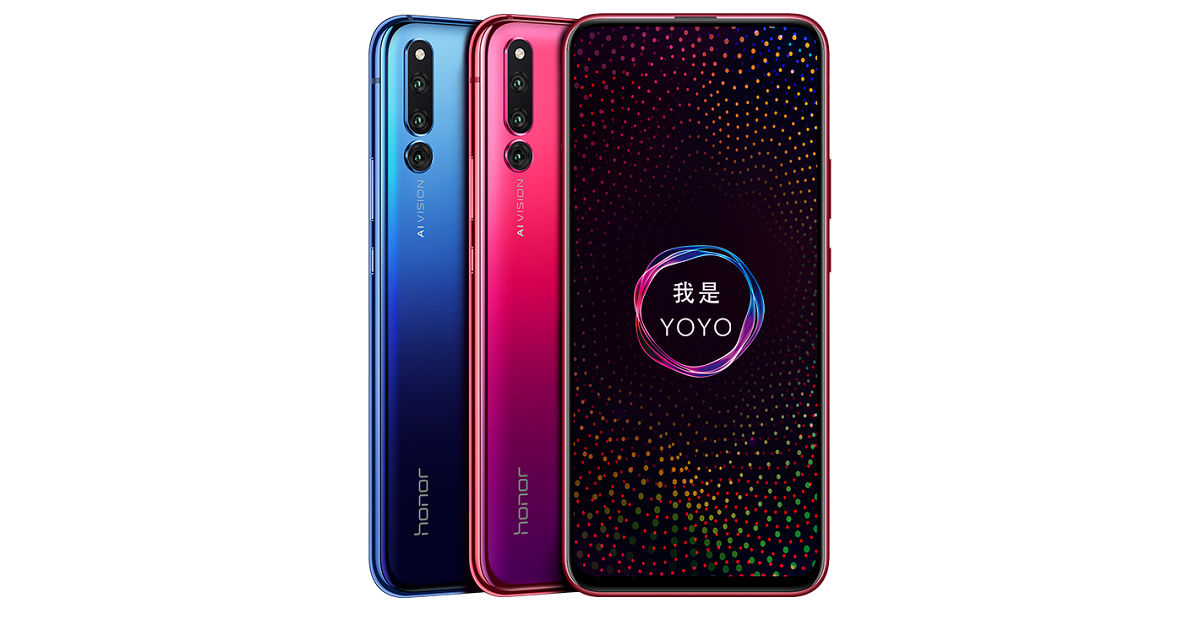 The design principle used by these phones is simple — offer as much screen real estate as possible at the front by hiding the selfie camera underneath a slider mechanism. To reveal this apparatus, one needs to slide the screen down. This allows the Magic 2 and the Mi Mix 3 to have bezel-less screens. Both these panels feature curves on all four sides that enhance their appeal furthermore. The Honor phone surprisingly holds three cameras underneath its slider mechanism. Their depth-sensing abilities enable the iPhone-like 3D face unlock. But since this will only work when the display is slid down, the phone also grabs an in-display fingerprint scanner.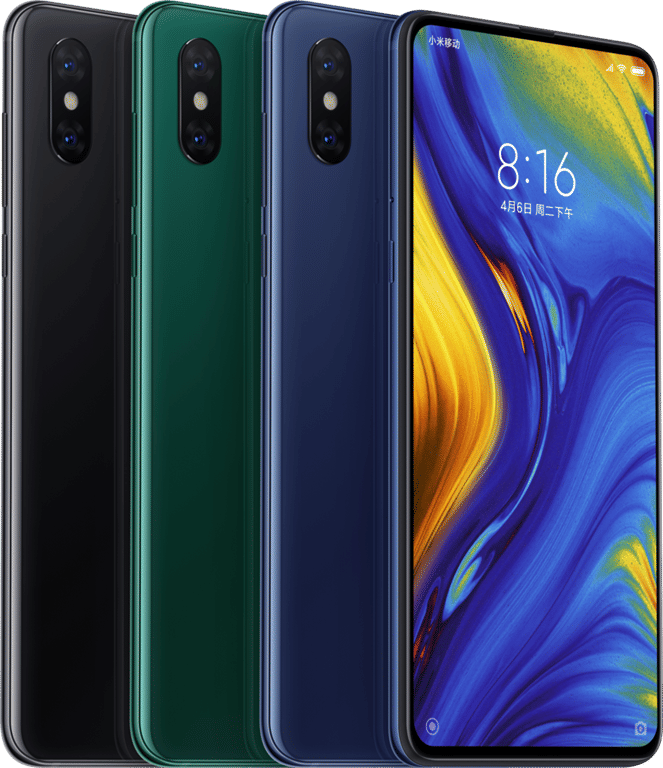 The Mi Mix 3 has ditched both these innovations by going for a rear-facing fingerprint reader and software-based face unlock. But it's not devoid of other innovations by any means. After all, its top model comes with a whopping 10GB of RAM. And this phone is also set to be sold in the form of a 5G-compatible variant early next year. That said, both the handsets sport glass on their front and rear surfaces. While the Xiaomi device offers dual rear cameras, Honor's offering ups the ante by shipping with three snappers. Sadly however, both devices skimp on the headphone socket.
Both the phones ship with 6.39-inch panels bearing resolutions of 2,340 x 1,080 pixels. These are AMOLED displays that promise distinct advantages such as better contrast and stunning visuals.
Hardware and software
As always, Honor has decided to equip its handset with a Kirin chipset. It's the latest Kirin 980 SoC which has been built using the 7nm process. A 2.6GHz octa-core processor makes its way into this chipset, apart from a Mali-G76 MP10 GPU. The Xiaomi phone unsurprisingly adopts the Snapdragon 845 SoC, which comes with a 2.8GHz octa-core processor and an Adreno 630 graphics unit. Honor says that the 6GB RAM variant of the Magic 2 will come with 128GB of storage, while its 8GB RAM version will be offered in both 128GB and 256GB options. There's no microSD card slot onboard this device. The Mi Mix 3 does have a microSD card slot, plus a number of different options to choose from. While 128GB of storage is on offer with both the 6GB and 8GB variants, 256GB of storage is available with the 8GB and 10GB RAM versions.


All the goodies of EMUI 9.0 are onboard the Honor Magic 2. The Android 9.0 Pie-based software includes a new Nature UX, which enables natural sounds and colours, while it also offers fresh gestures for controlling the interface. A password vault, a Digital Wellbeing-like feature and a few more additions also form part of EMUI 9.0. On top of that, there's the addition of the company's new YoYo virtual assistant. As for the Mi Mix 3, the phone runs Android 9.0 Pie-based MIUI 10. Apart from a redesigned Recents menu, picture-in-picture mode, and gesture support among others, you'll find the usual features of Xiaomi's custom skin.
Camera and battery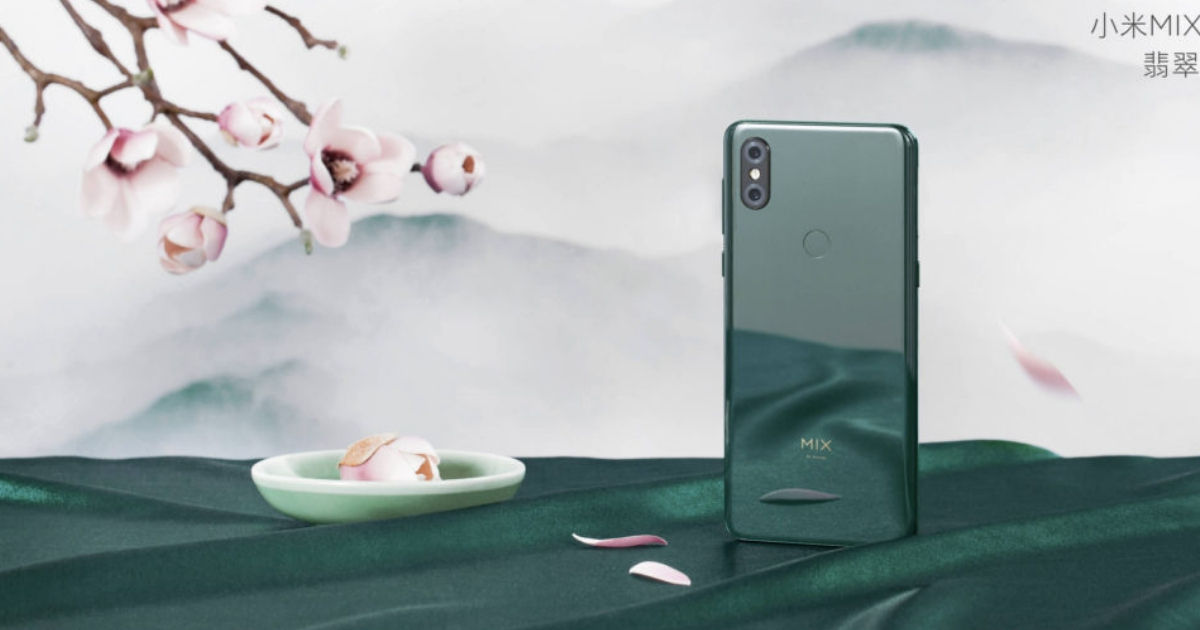 The triple rear camera setup of the Honor Magic 2 includes a 16MP RGB shooter, a 24MP monochrome lens and another 16MP ultra-wide angle sensor. There's no telephoto lens here, but you will indeed get ultra-wide shots. Tons of AI-based camera features have made their way into this device as well. Its selfie setup includes a 16MP main sensor and dual 2MP depth sensors. These contribute to detailed bokeh effects as well as the facial unlock system employed by the company. The Xiaomi phone features a 12MP main camera and a 12MP telephoto camera. This means 2x optical zoom is present on this phone. Its front setup is a 24MP + 2MP combination that creates brilliant portrait effects.
A 3,500mAh battery goes inside the Magic 2, which comes with the new Magic Charge technology. The fast charging tech ensures that the phone can be charged from 0 to 50 percent within just 15 minutes. As for the Xiaomi Mi Mix 3, it comes fueled by a 3,200mAh battery supporting wireless charging. Fast charging support is present here too, but it's certainly not as fast as its rival.
Closing thoughts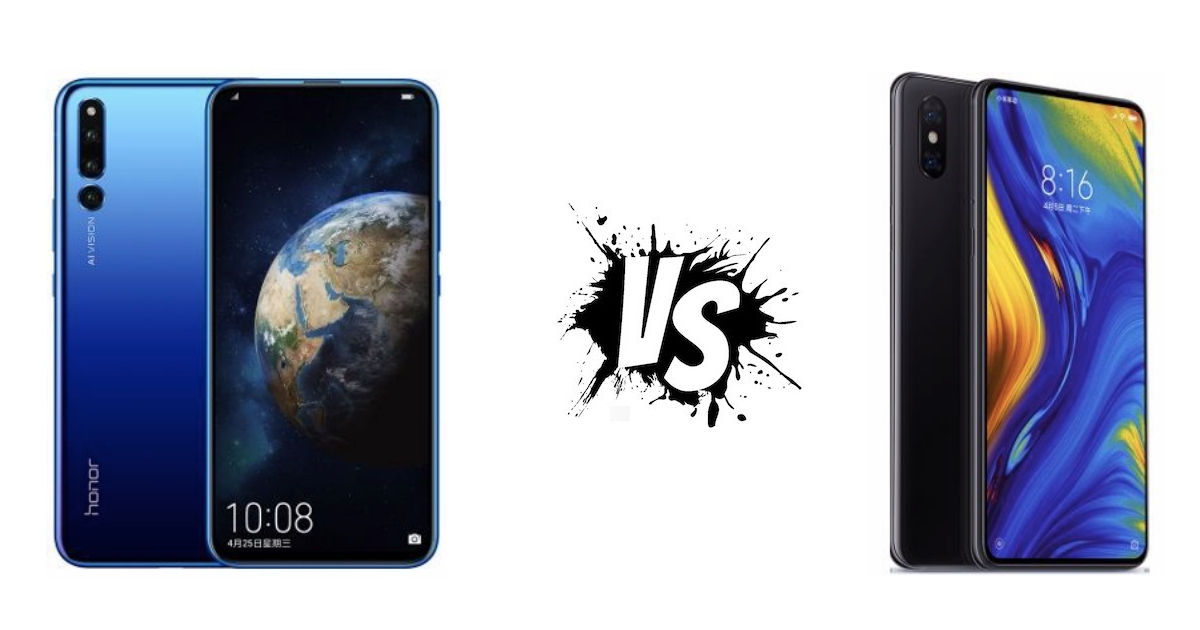 Both these phones are highly attractive offerings that grab your eye in an instant. They are similar to each other in many ways, and yet hold their own distinct flavour as well. While one distinguishes itself from the other with its hexa-camera module, the other does the same with its 10GB of RAM and the upcoming 5G model. So it depends what are you looking for. One thing that's certain is that there's much more scope now for other companies taking the slider approach rather than using notched displays.