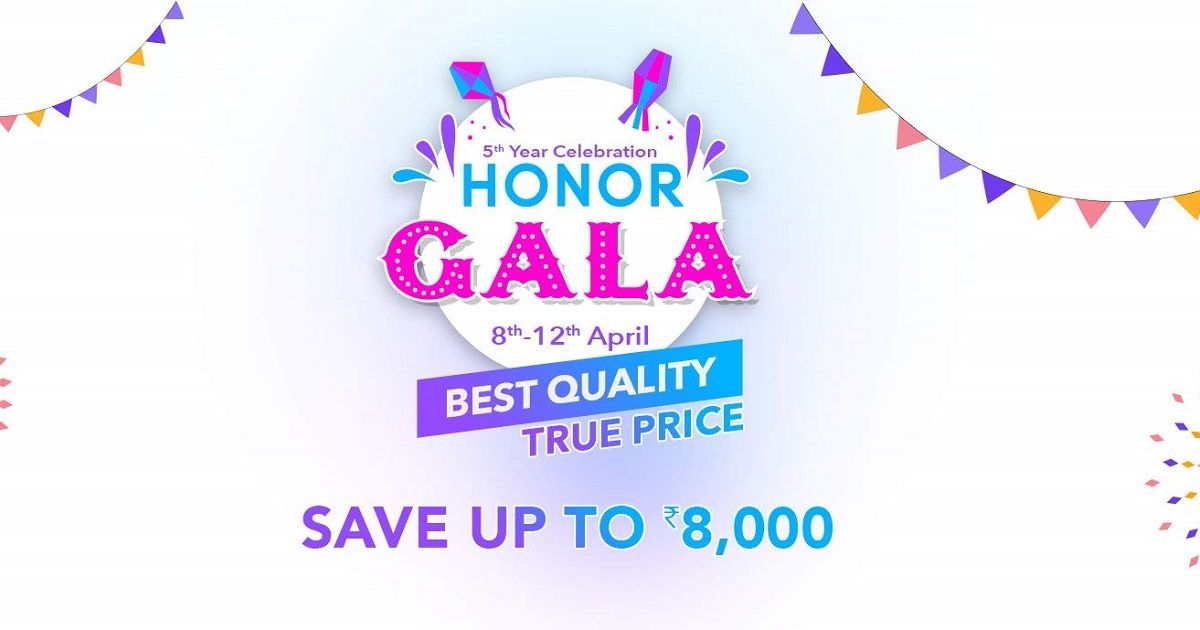 "Huawei's sub-brand is celebrating its 5th anniversary in India with exclusive offers on a range of smartphones"
Chinese phonemaker Honor has announced a Gala sale only on e-commerce platforms Flipkart and Amazon.in in India. The sale begins from today, April 8th, and will continue until Friday, April 12th. It consists of exclusive deals and discounts on a range of Honor devices including the mid-range Honor 10, Honor Play; followed by Honor 10 Lite, Honor 9N, Honor 8x, Honor 7C, and Honor 7A. Here's a look at all the deals on mobile phones in Honor Gala sale.

Honor 10
Honor 10 is the brand's high-end smartphone from last year, featuring the HiSilicon Kirin 970 SoC ticking at its core. The handset also boasts of a notch-toting display, impressive 24-megapixel sensor, and dual rear cameras. The Honor 10 was originally launched at Rs 32,999 but can now be fetched for Rs 24,999.
Honor Play
The Honor Play is the brand's gaming smartphone with Kirin 970 SoC and GPU Turbo mode. The handset has got a discount of up to Rs 6,000 for the 4GB RAM variant. It's now available for sale at Rs 13,999 instead of Rs 19,999, while the higher variant with 6GB RAM can be purchased at Rs 15,999 down from Rs 23,999.
Honor 10 Lite
The Honor Gala sale will also be offering the Honor 10 Lite smartphone with a price cut of Rs 1,000. Notably, the discount is only for the handset's 4GB RAM variant, which comes with a sticker price of Rs 13,999. The handset is a watered-down version with the same selfie camera resolution as the Honor 10.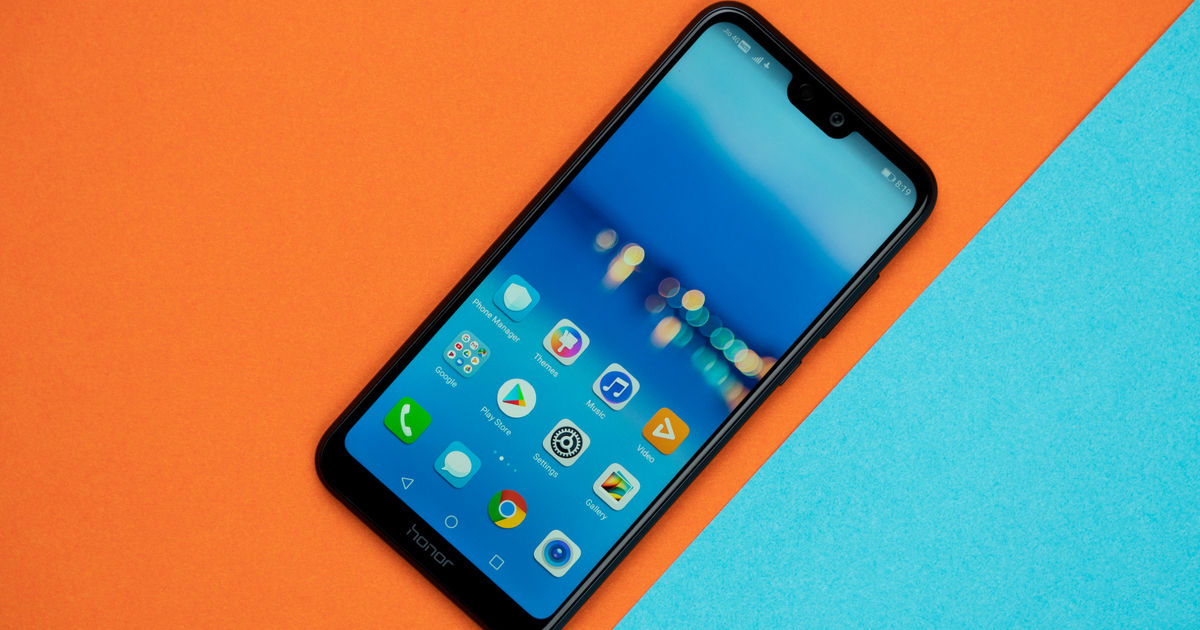 Honor 9N
The Honor 9N is now available at a budget price. The handset's entry-level variant with 64GB storage can be purchased for Rs 9,499 instead of Rs 13,999, while the 128GB storage option will set you back to Rs 11,999 down from Rs 17,999.
Honor 8X
The Honor 8X price has also been slashed during the sale. The handset now sells for as low as Rs 12,999 for the 4GB RAM option. This was originally priced at Rs 14,999. Similarly, the 6GB RAM variant can be purchased from Amazon at Rs 14,999 instead of Rs 16,999.
Honor 7C
Looking for an entry-level smartphone, the Honor 7C may interest you. The handset was launched at starting price of Rs 9,999, but during the sale, it can be purchased at Rs 7,499.
Honor 7S
The Honor 7S is an entry-level smartphone. The handset comes with a 5.45-inch display, quad-core processor, 3,020mAh battery, and a 13-megapixel primary camera. The device can be purchased for Rs 5,499, which is down from its initial price of Rs 6,999.
Honor 7A
The Honor 7A is a slightly better smartphone than Honor 7S. The device features octa-core chipset, dual rear cameras, an 8-megapixel front camera, and a 5.7-inch HD+ display with 18:9 aspect ratio.
Honor 9i
The Honor 9i can be snagged at Rs 10,999 during the Honor Gala sale on Flipkart. The handset comes with dual cameras setup both on the front and back. At its core lies, HiSilicon Kirin 659 chipset clocked at 2.36Hz and paired with 4GB of RAM.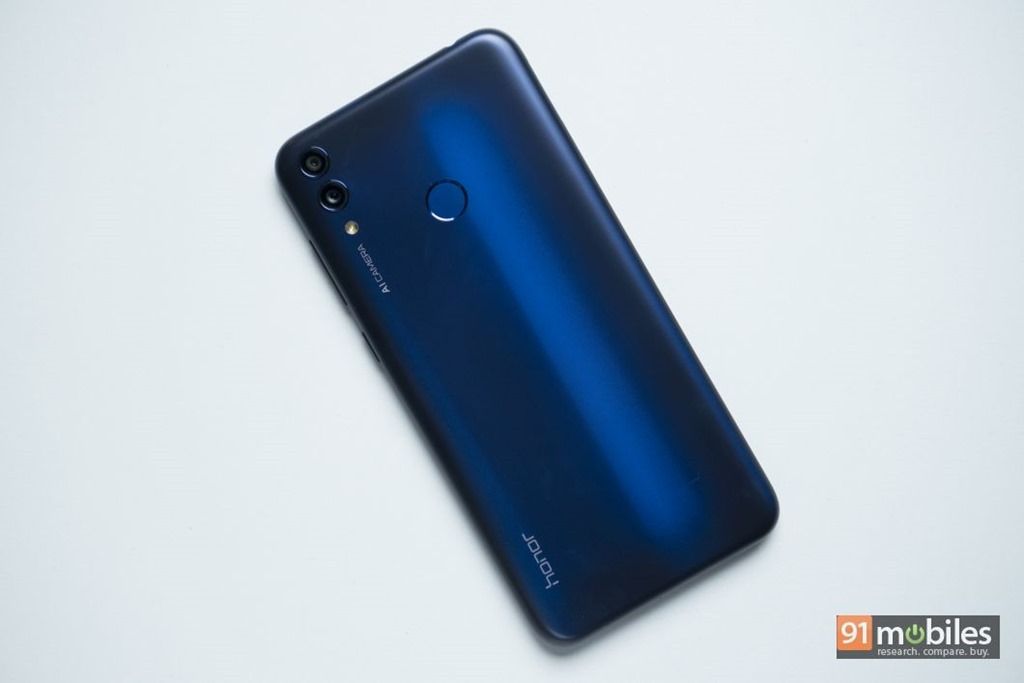 Honor 8C
The Honor 8C (first impression) is another budget smartphone in the lineup. The handset's price has been slashed by Rs 2,000 for the sale to bring it down to Rs 8,999 from Rs 11,999 for the 4GB RAM option.
Honor 9 Lite
Last on the list is the Honor 9 Lite smartphone. The handset was launched last year and is the predecessor of Honor 10 Lite smartphone. The 64GB variant of the handset is available on sale and can be picked at Rs 9,499 instead of Rs 14,999.