"Honor CEO Zhao Ming has shared an image with a smartphone (Honor 9X), laptop (MagicBook Pro), and a TV visible"
Honor has scheduled the launch for the Honor 9X series on July 23rd. However, as per a new post by Honor President Zhao Ming, it seems there could be two more big products at the same event. Ming posted a photo of the Honor office with three products in view. One of them was a vaguely visible Honor 9X, with the upcoming Honor MagicBook placed to its left and the alleged Honor TV in the background. At the very least, we get to look at these completely new products, even if Honor does not launch them on July 23rd.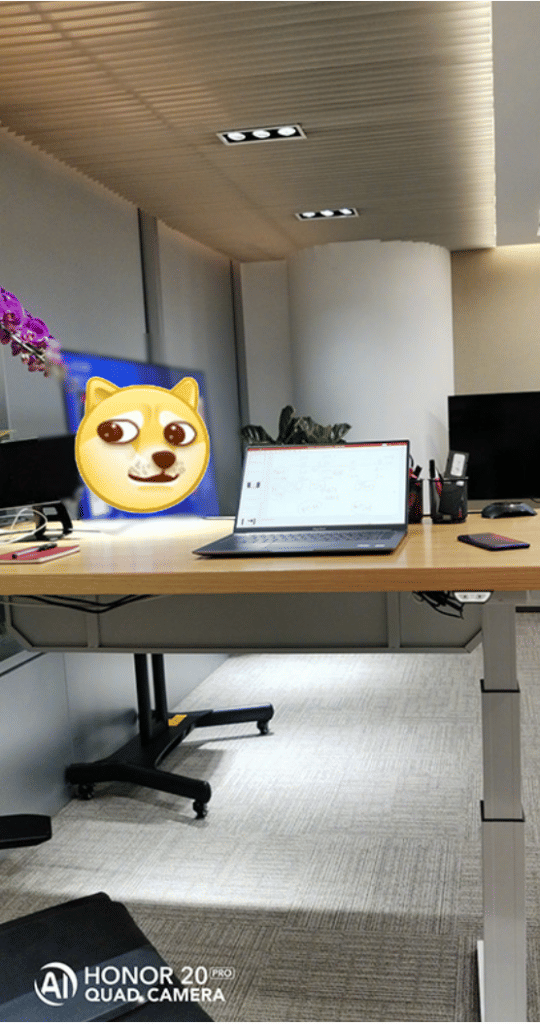 The laptop is reportedly called Honor MagicBook Pro. The thin-bezel design is clearly visible and previous leaked information suggests a 16.1-inch display. Also expected is an Intel i5-8265U coupled with an Nvidia MX250, 8GB of memory and 512GB SSD. There's also a screen in the background, blurred by the depth effect in the photo. This is why it's not clear to make out whether it is a TV or just an electronic whiteboard. Nonetheless, Huawei is definitely working on a TV line and a previous report said that Honor would be the first to debut in the segment followed by Huawei with a more premium offering later this year.
As for the Honor 9X, not much is visible except the rear and Chinese media has hinted that there's a side-mounted fingerprint reader on the device similar to the Honor 20. Sadly, we still don't get to look at the front camera which is strongly rumoured to employ a pop-up design. A triple camera is expected on the rear and the Pro version is believed to feature a 48MP sensor while a 24MP primary sensor could be on the non-pro version. If Honor does not launch the two new products on July 23rd, we can definitely expect a debut later on in the coming weeks.