"Miss hanging out with your friends or catching up with your relatives? Use these video calling apps to connect with them virtually"
As long as the internet is there, no lockdown can stop you from having fun with friends or connecting with distant relatives. There are several apps for that, but the ones that have profound regard from users in times of social distancing and self-isolation are video calling apps. Zoom and Houseparty have been existing for a few years now, but are only now in the spotlight as more people are using these services while working from home during the ongoing coronavirus lockdown. A number of other video calling apps have also been trending on Google Play Store and Apple's App Store these days. So without further ado, let's take a look at some of the best video calling apps that you should definitely try out to get in touch with your friends and loved ones.
Best video calling apps during coronavirus lockdown
1. Houseparty
Houseparty is the one app that has greatly benefited from the lockdown. Launched back in 2016, the video calling app is currently trending on Google Play store. The Houseparty app for Android and iOS allows you to create chatrooms with friends. Other friends can join a room when they're online, provided the room is open. The app sends out a notification when someone is online and are available to hang. You can also "wave" and chat with them within the Houseparty app.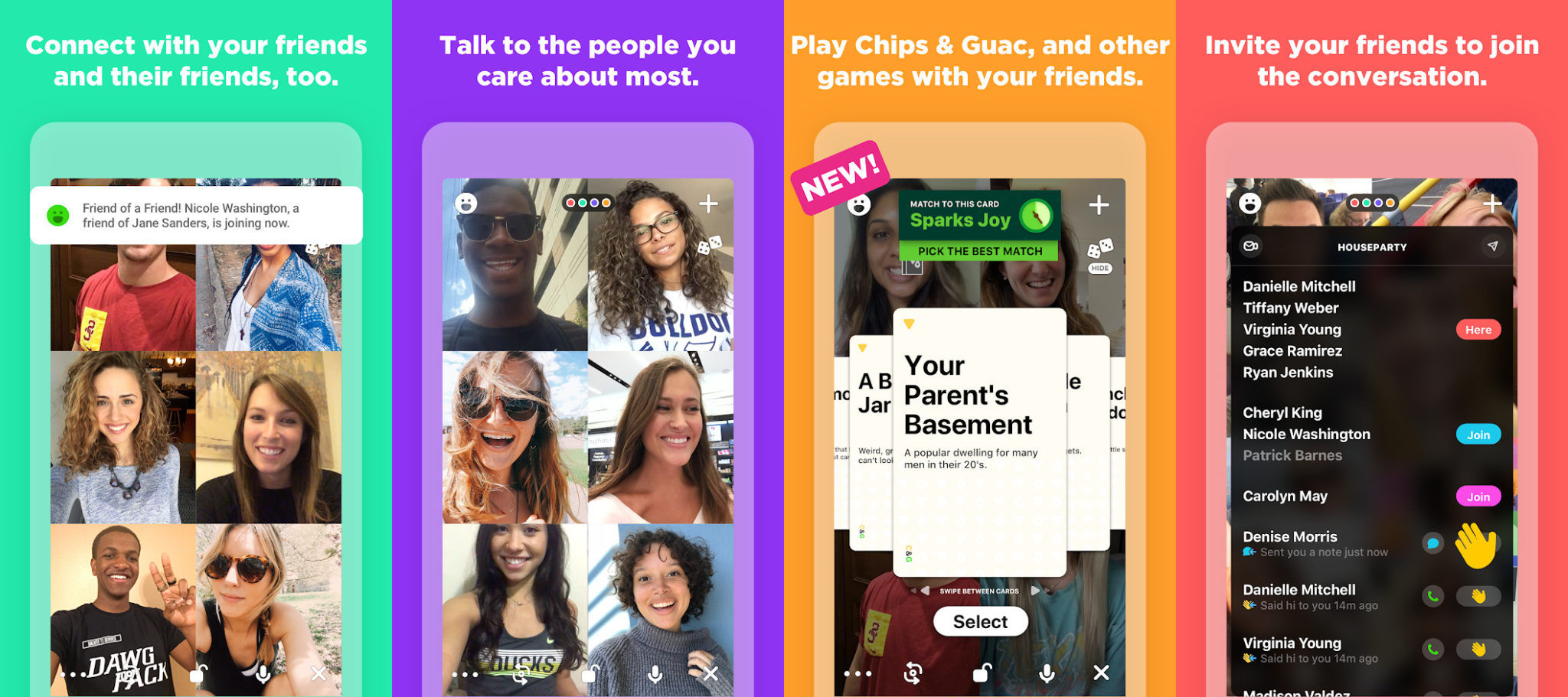 That's not all, the Houseparty video calling app has integrated games such as trivia, quick draw (like Pictionary), Chips and Guac (word association), and Heads Up! (charades) to play with your friends. The app can add a maximum of eight people in a single Houseparty room. You can also lock the room if you want to have a private session and not allow other friends to enter the room.
2. Zoom
Zoom is currently the number one app in several countries, including India, Pakistan, the US, Mexico, Brazil, Australia, Italy, and Russia. The app, which has been in existence since 2011, but its usage increased sharply this year with schools and companies adopting the platform for remote work. The forte of Zoom app is that it can connect as many as 100 people simultaneously. That's why it's extremely popular for virtual meetings and lectures, as people work and study from home. But you can also use to get in touch with your vast network of friends and family.
The Zoom app also integrates voice calling, instant messaging, calendar, file-sharing option, and screen-sharing option. The app is available is compatible with both iOS and Android devices.
3. WhatsApp
Everyone uses WhatsApp, which makes it the default tool for video calling in case you don't want to download any other app. It allows you to have one-on-one or a maximum of four people in a video chat. The world's largest messaging platform has integrated this feature within the main app, which – as you may know – is available across platforms. Unlike Houseparty, you can't play games on WhatsApp but you can message your friends, send location, share images/file/document, and more.
4. Instagram
Facebook-owned Instagram also has a video call feature, which is a little more interactive than WhatsApp. The social media platform, however, allows up to six users on a video call simultaneously. To get started you need to open up the Instagram app, preferably the latest version, and click the arrow in the top right corner. You'll be redirected to direct messages section. From there, click on the video camera icon also in the top right and select the people you want to video chat with and click "Start".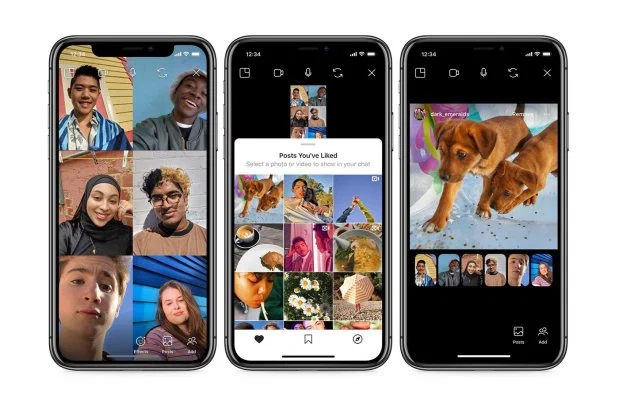 Additionally, Instagram has added a new feature called co-Watching that allows you to and your friends to scroll through Instagram together via video chat. You'll be able to show your friends posts you like and anything you have saved.
5. FaceTime
If you've got a company of iOS users, there isn't a better video calling app than FaceTime. The app is Apple's default video calling service exclusively designed for iPhone, iPad, iPod touch, and Mac users. It provides a quick and easy way to jump into a real-time video call. All you've to do is open the FaceTime app, tap on the contact you want to video call, and voila, you're connected. Apple introduced Group FaceTime in 2018 with iOS 12, allowing you to video call as many as 32 people at once. For fun calls with the family or your friends, that should do the trick.
Download: iOS
6. Skype
Skype is among the most popular video calling platforms for many years now. The app comes with an array of features for keeping in touch with others from a distance. Using Skype is fairly easy. Once you've up your account and added contacts, you can select a contact you want to get in touch with via video call. Your conversations don't need to be with a single person at a time. There is an option within the Skype app to video call up to 50 people at once.
Apart from video calling, Skype can also be used for chatting and voice calls. Additionally, you can schedule a meeting, adjust your availability status, broadcast video meetings to up to 10,000 viewers. This is great for those larger conferences where having a traditional meeting is not the most convenient option.