Among the myriad of smartphone manufacturers trying to make a mark in the Indian market, there are a few that stand out. And while many consider the specs as a key differentiator for telling apart different brands, we posit that it's the service quality that truly differentiates one phonemaker from the other. That's why OPPO gets the crown in the mid-range segment for its service experience, as per the Great Indian Smartphone Survey 2019 where more than 15,000 people voted. Since this is an amazing feat, it certainly deserves a closer look to see how OPPO reached such an enviable position. So without further ado, let's begin.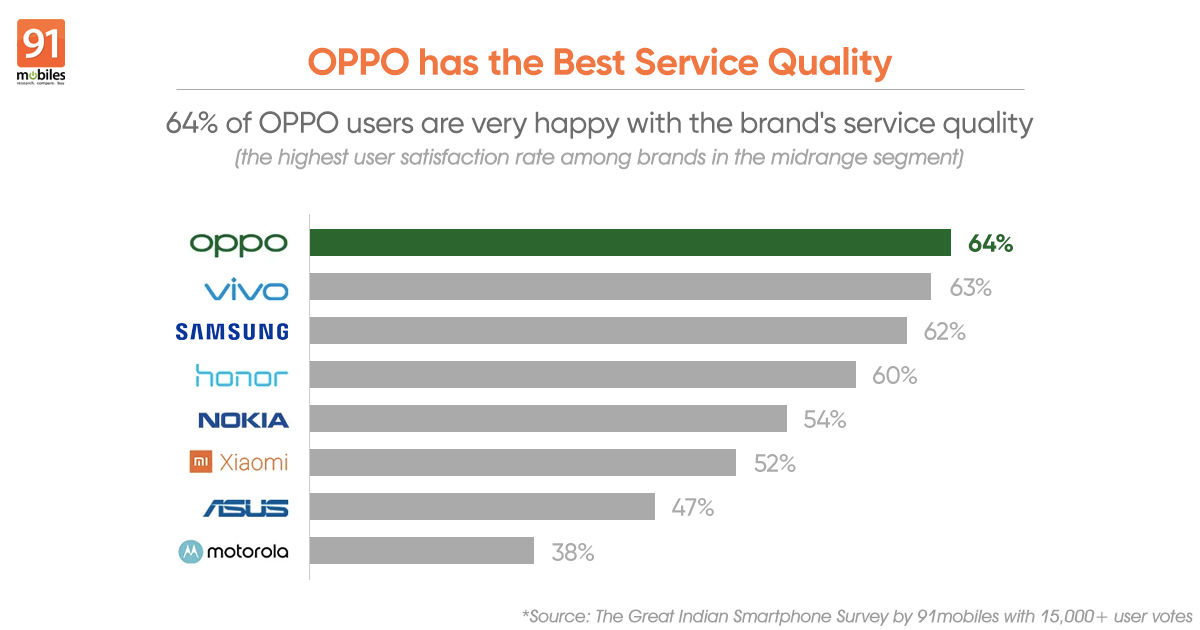 A robust network
What has worked in OPPO's favour right from the start is its decision to focus on the offline market. Over the years, it has set up a strong network of retail and distributor partners all over the country across major Tier I, Tier II and Tier III markets. No matter where you are, you are never too far away from a store where you will be able to purchase the company's handsets. While most other phone manufacturers were focusing their attention on online sales, OPPO was spreading its reach not only in major cities but in villages and towns across the length and breadth of India.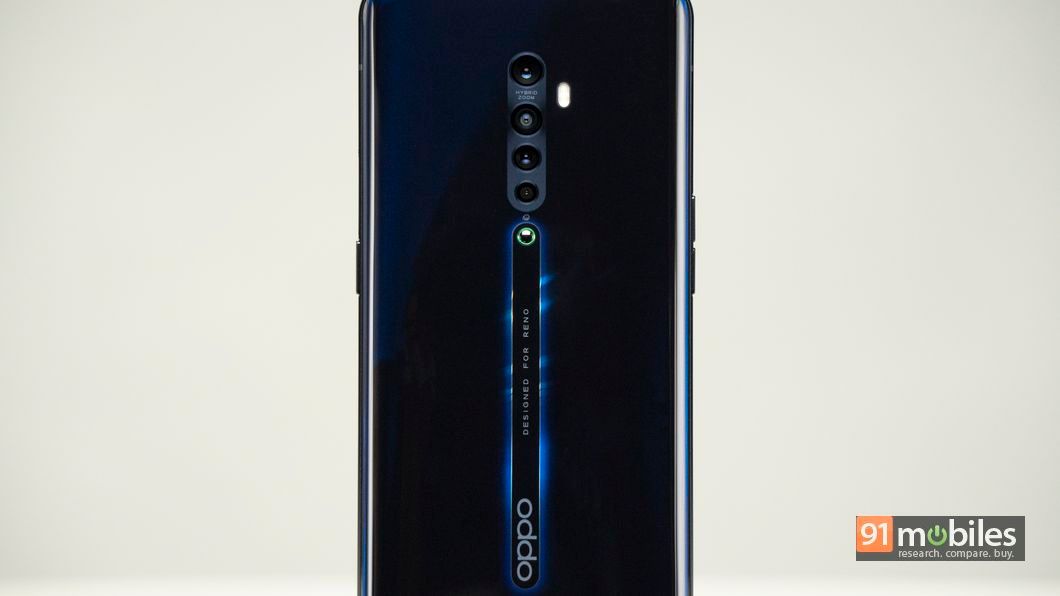 And certainly, this large network calls for the provision of a massive service centre array as well, which OPPO hasn't fallen behind in setting up. Buyers of its smartphones can approach more than 500 service stations for after-sales services, which is impressive indeed. Perhaps that explains why our readers put OPPO at the number one spot with regards to the service quality in the mid-range segment, with 63.7 percent of them being satisfied with the brand's service quality.
More importantly, starting this year, the brand is now also following the omnichannel strategy (online and offline distribution) with the debut of its all-new K series exclusively for online sales.
Increasing accessibility
OPPO has 266 retail outlets in the country as of now, providing a premium buying experience to consumers. This is over and above the thousands of retailers who stock its handsets in their stores. Just about every smartphone shop you enter will have an OPPO phone on its shelves. With this, the brand has managed to create extreme ease of accessibility for potential buyers, who are responding greatly to the efforts. The company has also made it clear in the past that global smartphone maker will continue its efforts to further enhance its after-sales service across the country.
AI chatbot
Back in August, OPPO upped its customer service game by becoming the first smartphone brand to introduce an AI chatbot called Ollie for its customers. What's great about this chatbot is that it can be contacted easily via WhatsApp, saving you the hassle of downloading another app for the same. Ollie has answers to all frequently asked questions that any OPPO phone owner might have, and responds to you in real-time. So if you need to find out the location of the nearest service centre, or want to learn more about your smartphone, all you need to do is send a message to Ollie. All of OPPO's new smartphones come with Ollie's contact already in their lists. The brand has made a sustained investment in artificial intelligence and natural language processing over the years, which has allowed the company to provide better-personalised services for every customer in the form of Ollie.
#DidYouKnow that #OPPOReno2 lets you shine under the spotlight in your video selfies?
Check out the World's first Pop-up Camera with Bokeh Effect Video! Know more: https://t.co/cQtlcroYbG pic.twitter.com/kaAgdpfxW2

— OPPO India (@oppomobileindia) November 19, 2019
With a constant stream of attractive handsets being pushed into the market on a regular basis, OPPO has established its presence in all price brackets. Backed by the spectacular innovations of its R&D team, and its detailed understanding of the Indian smartphone buyer, the company has really grown firm roots in the country's soil. But for the average smartphone buyer, innovation and features aren't the only make-or-break points to consider while shelling out for a new handset; service is also something that ranks quite high on the priority list. And it's evident that OPPO has covered that in a big way by offering best-in-class service experience to its users, all thanks to the groundwork it has laid in even the smallest of towns across the country.