It is hardly a surprise that Samsung Galaxy Note10 Lite has quickly become one of the most sought after smartphones in India. Available for a little over Rs 30,000 nowadays, the Galaxy Note10 Lite is an attractive proposition for folks who wish to experience the thrill of owning a flagship-grade product without having to break the bank. While the phone is loaded to the hilt with top-end features like the formidable triple camera setup and a gorgeous Super AMOLED display, what really makes it stand out from the competition is its support for the versatile S Pen. Read on to find out how the Galaxy Note10 Lite is the only smartphone in its price segment to offer an unbridled flagship experience.

S Pen: Your wish is my (Air) Command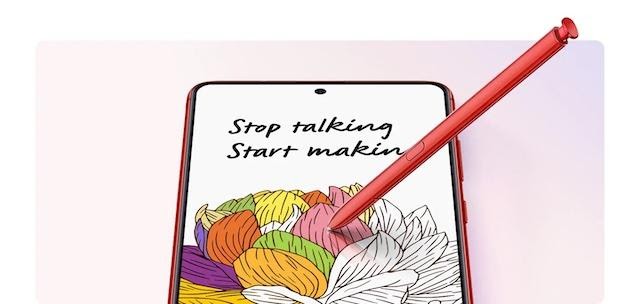 There is no getting around the fact that the USP of the Samsung Galaxy Note10 Lite is the nifty S Pen. What started as a doodling and note-taking tool has, over the past decade, become one of the most powerful productivity instruments ever designed for smartphones. From using it as a remote to navigate the menu and capturing photos to controlling music or simply showcasing your creativity, the S Pen is capable of donning multiple hats. What makes the Galaxy Note10 Lite special, though, is the fact that it is the only smartphone in its segment to offer the long list of features that the S Pen brings to the table – and in that respect, the Galaxy Note 10 Lite is truly unique.
Among the newer features added to Samsung Galaxy Note10 Lite is Air Actions, which turns the stylus into a full-fledged remote control that can interact with apps and on-screen menu options without even touching the display.
Then there is the Screen Off Memo feature that lets users quickly jot down stuff even with the display turned off. You just need to pop the S Pen out and immediately start writing on the screen. Once you are done, simply put the S Pen back, and your note will be automatically saved in the Samsung Notes app.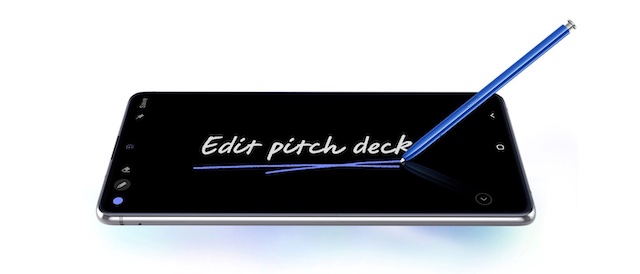 And talking about Samsung Notes, this app can convert whatever you write on the screen into legible text using the Text Export option which converts handwriting to text; this readable text can be copied, pasted, and shared with friends and colleagues.
There are no handsets in the premium mid-range segment that can compete with Galaxy Note10 Lite and offer productivity-centric features that come with the S Pen.
Super AMOLED Infinity-O display: Infinitely better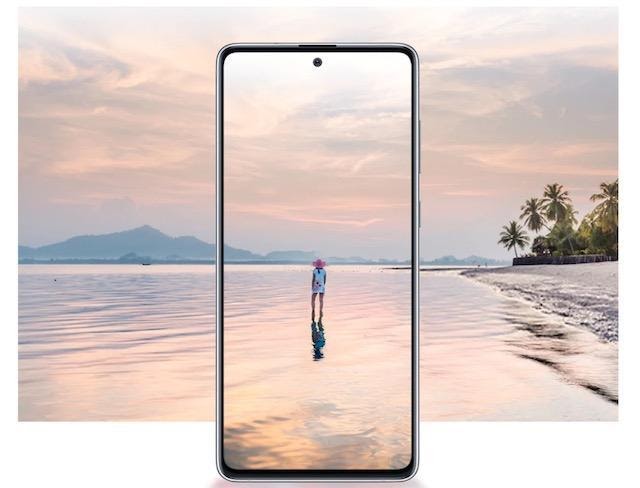 Samsung Galaxy Note10 Lite features an FHD+ Super AMOLED Infinity-O display. The positioning of the front camera is such that the on-screen interruptions are kept to a minimum. At 6.7-inches, the Galaxy Note10 Lite has one of the biggest displays in its class. The massive display, combined with support for HDR, translates into an exceptional content consumption experience making the Galaxy Note10 Lite the perfect way to binge-watch your favourite shows or to play engaging games. In comparison, the iPhone XR has a smaller 6.1-inch display that offers just HD resolution and features an inferior LCD panel – it just can't match the display quality Samsung Galaxy Note10 Lite offers!
Triple rear cameras: Three times the fun!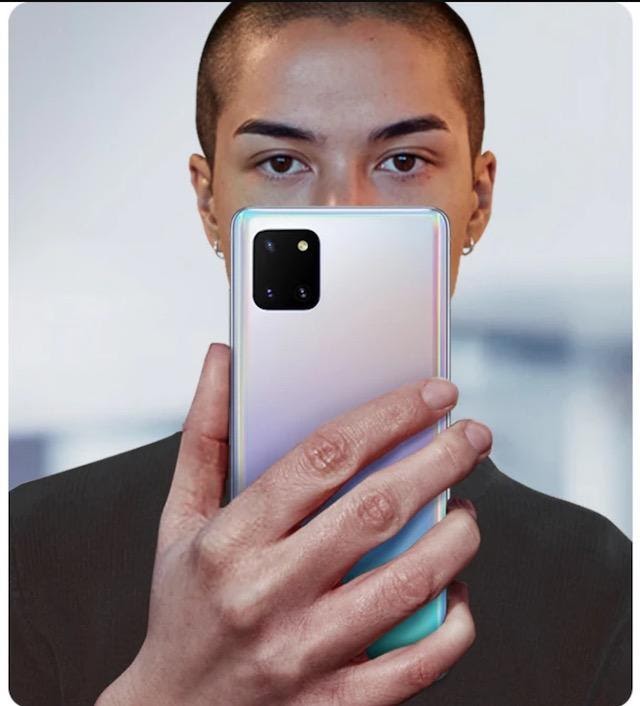 Samsung Galaxy Note10 Lite gets a 12MP + 12MP + 12MP triple camera system at the rear. While the primary 12MP camera has a wide-angle lens, the secondary 12MP sensor is designed to capture ultra-wide-angle photos with 123-degree field-of-view, which is the same as the viewing span of the human eye. The third 12MP camera has a telephoto lens to ensure great photos even when you zoom into distant objects.
The smartphone also boasts of an exceptional Night Mode that allows you to capture brilliant low-light photos. With the Live Focus mode, users get the option to adjust the background blur for portraits before or after taking a picture. You can then choose between several Live Focus effects giving it a personal touch.
The primary wide-angle camera also supports Samsung's class-leading Dual Pixel autofocus technology that allows it to achieve blazing-fast focussing speeds that are unheard of in the smartphone industry. Mind you, this is the same technology used on the Galaxy S20 and the Galaxy Note10 flagship smartphones. Another flagship-grade camera feature the Galaxy Note10 Lite offers is Single Take – this feature uses the multiple rear cameras of the phone to capture the same shot from different perspectives. Just capture a 10-second shot and the feature will give you 10 photos and videos to choose from, it's that simple!
The Galaxy Note10 Lite uses a high-resolution 32MP camera at the front for selfies. Undoubtedly the best front-facing camera in its segment, it supports much-loved Live Focus feature by Samsung. The front-facing camera also comes with a slow-motion selfie video feature that will undoubtedly appeal to the social media savvy Gen Z crowd.
Samsung smartphones are known for their outstanding video capturing capabilities, and the Galaxy Note10 Lite is no exception. The phone is capable of recording 4K videos at 60fps. The phone also supports Super Steady mode, which ensures that you manage to capture great videos even when you are on the move. You will find Super Steady mode useful when you take videos while trekking with your friends, dancing at a club, or even while running with your dog.
Stutter-free performance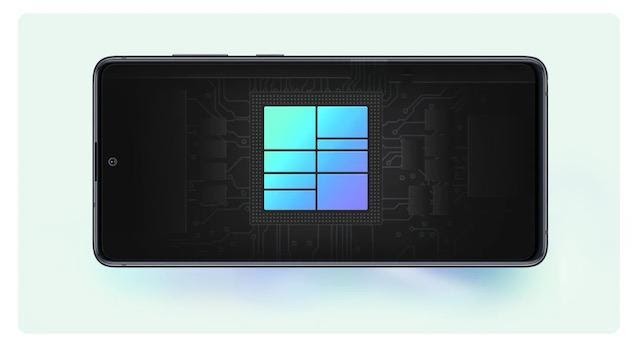 Samsung Galaxy Note10 Lite is powered by the Exynos 9810 chipset that is more than capable of handling almost any task you throw at it, whether it's something as simple as scrolling through a document or something more taxing like playing a graphics-intensive game.
Gamers can also make use of the comprehensive Game Booster software suite that elevates the gaming experience. It can not only block calls and notifications during gameplay but also analyse your usage patterns to automatically adjusting settings in order to enhance battery life so you can play longer. You can keep tab on important messages or chats even while gaming by selecting up to four apps that can be displayed on a pop-up panel.
While the internal storage capacity of 128GB should suffice for most users, you do have the option to use a microSD card and expand the storage up to 1TB. Devices like the OnePlus 8 and the iPhone XR simply do not offer this kind of versatility as neither has storage expansion support – the former goes only up to 256GB storage while the latter maxes out at just 128GB.
Zero anxiety with the 4,500mAh battery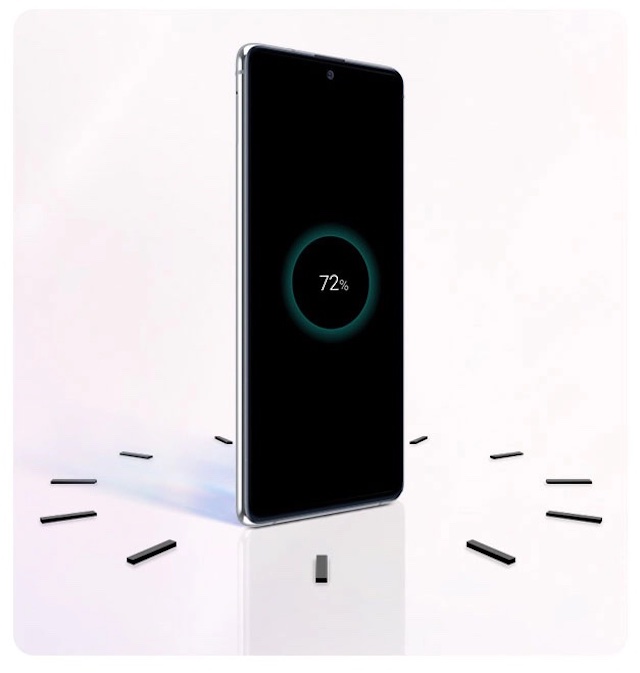 The massive 4,500mAh battery used on Samsung Galaxy Note10 Lite is among the biggest in its class. Not only does this battery offer users worry-free, day-long battery life even with heavy usage, it also supports 25W Super-Fast Charging. This ensures that you can quickly charge the device even when you are on the go. With Samsung's exceptional software optimisations, the Galaxy Note10 Lite easily lasts longer than most of its competitors.
Immersive audio with Dolby Atmos
Samsung Galaxy Note10 Lite is among a handful of devices that support Dolby Atmos sounds. Apart from offering an immersive 3D experience, this feature also ensures that the movie watching experience on the Galaxy Note10 Lite will be unlike anything you have experienced on a device in its class. With support for the popular 3.5mm jack, you can use your high-quality headphones with the Galaxy Note10 Lite to enhance your movie-watching experience.
Easy, secure payments with Samsung Pay and Knox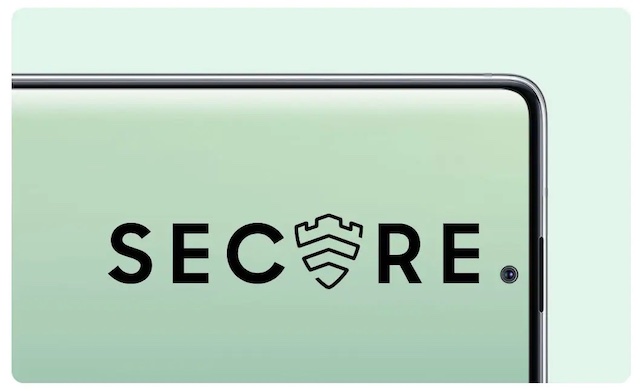 While India has been on the path to becoming a cashless society for the last few years, the ongoing COVID-19 pandemic has only accelerated this. With Samsung Pay support, Galaxy Note10 Lite ensures that users can experience a seamless, cash-free payment experience. In fact, Samsung Pay can be used as a virtual credit or debit card that can be digitally 'swiped' even at legacy POS counters. So, wherever you shop, you can use Samsung Pay on your Galaxy Note10 Lite to complete the transaction, without ever taking out your credit or debit card.
With such sensitive personal information stored in your phone, it is of utmost importance that data privacy is taken care of. That is where Samsung Knox comes in. Knox provides defence-grade security and complete peace of mind to Galaxy Note10 Lite users. Knox Security also allows users to create a secure personal folder where they could store important personal files.
Conclusion
By now, it should be evident that the Samsung Galaxy Note10 Lite is the best option in its price segment that offers a real, zero-compromise flagship experience. It retails for Rs 37,999 for the 6GB RAM variant and Rs 39,999 for the 8GB RAM option after the recent price cut. With the ongoing Rs 5,000 Citibank cashback or up to Rs 5,000 Exchange Bonus, the Galaxy Note10 Lite can be yours for just Rs 32,999! Needless to say, if you are currently on the lookout for a new smartphone priced under Rs 35,000, there is no way you could go wrong with the Samsung Galaxy Note10 Lite.