You can delete WhatsApp group, messages, status, and profile photo all at once or remove them individually
New WhatsApp privacy policy has got you to switch to other messaging platforms such as Signal or Telegram that are more private? If yes, then merely uninstalling WhatsApp from your device won't be enough. You'll have to delete WhatsApp account to wipe off all the data that the Facebook-owned messaging platform may be holding of yours. The action will remove all your WhatsApp groups, messages, media, profile photo, and more. That said if you want to continue using WhatsApp, but doesn't want to store messages, groups, or any other data on the app you have the option to delete them individually. If you're wondering how to do that, don't worry, we've got you covered. Below are the steps with which you can delete WhatsApp account, groups, messages, and more.
Before you proceed with the steps of how to delete WhatsApp account, you may want to download all the data that WhatsApp has on you, before making an exit. Because once the WhatsApp account is deleted, you won't be able to regain access to it.

To download WhatsApp data, go to the Settings panel in WhatsApp
Select 'Account' section and tap on the option to 'Request account info'.
Once done, click on 'Request report' to confirm, and the request would be submitted

WhatsApp says, "your report will be ready in about three days." The request will be cancelled if you make changes to your account such as changing your number or deleting WhatsApp account, within that time frame. The report of your WhatsApp account information and settings can be accessed or ported on another app, per the company.
Read more: Don't like the new WhatsApp privacy policy? Here are 5 WhatsApp alternatives to consider
How to delete WhatsApp account on Android and iPhone
The steps to permanently delete a WhatsApp account on Android and iPhone are similar. As stated above, it would delete all your details from the messaging platform, including messages, photos, groups, and more. Once the WhatsApp account is deleted, you won't be able to regain access to it. If you wish to join WhatsApp again, you'll have to create a new account. The service takes up to 90 days to delete your WhatsApp information. The option to delete the account is not available on WhatsApp Web and desktop app.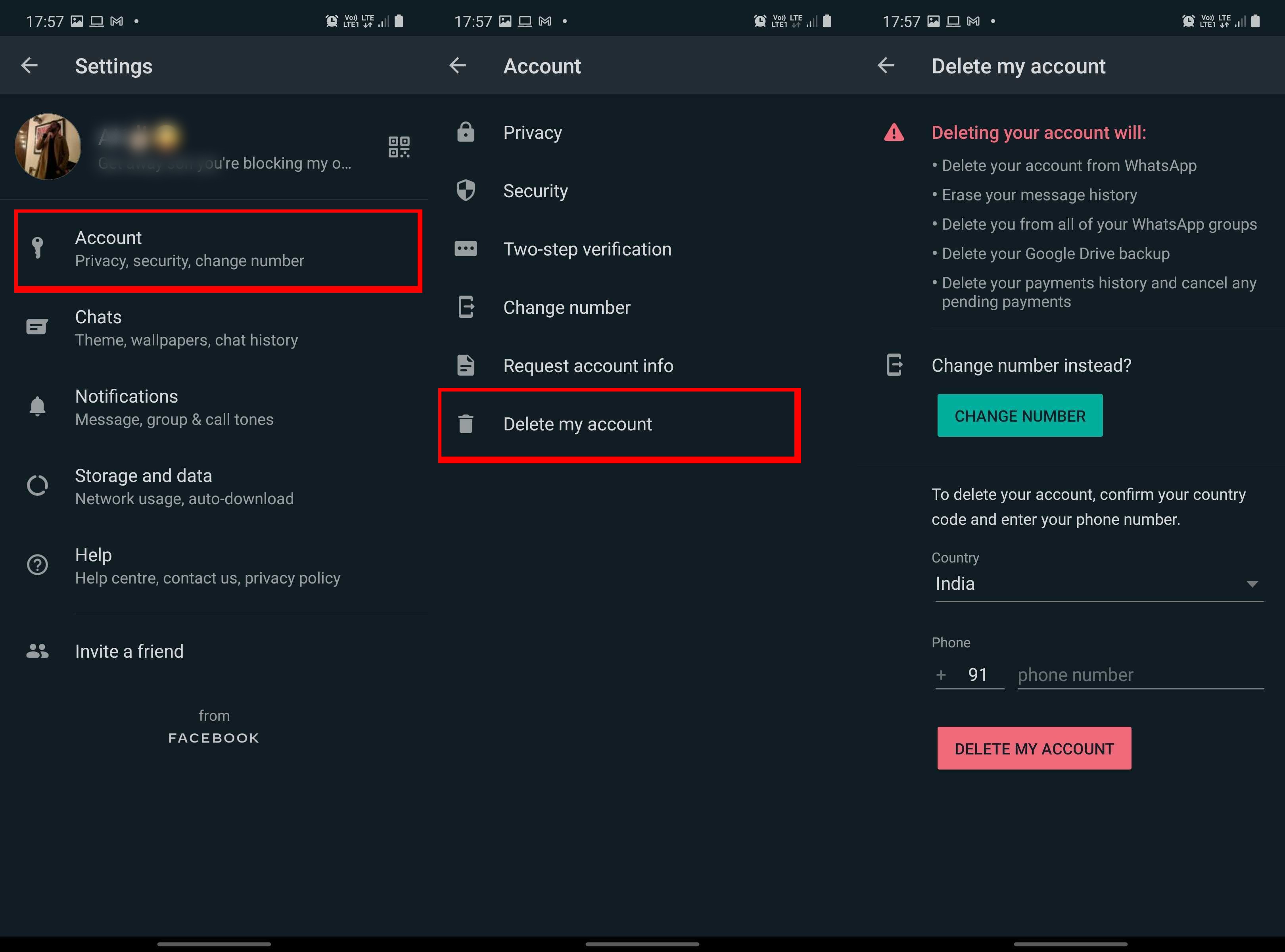 Open WhatsApp on your phone and tap on the three-dot icon, which is located on the top right corner

Select 'Settings' from the drop-down menu

Go to 'Accounts' and look for 'Delete my account' option

If you only want to change numbers and not delete a WhatsApp account, select the 'Change Number' option.

Otherwise, enter your mobile number and tap on 'Delete My Account'

You will be asked to select a reason for why you want to delete your WhatsApp account in the dropdown

Tap 'Delete my account' to put the final nail on your WhatsApp account's coffin
"Copies of your information may also remain after the 90 days in the backup storage that we use to recover in the event of a disaster, software error, or other data loss event. Your information isn't available to you on WhatsApp during this time. Copies of some materials such as log records may remain in our database but are disassociated from personal identifiers," per WhatsApp's official website.
How to delete WhatsApp groups
To delete a WhatsApp group, you'll have to be its admin. Otherwise, you can only exit the group and delete it for yourself – the group will continue to exist for others. Follow the steps to delete WhatsApp groups in which you're the admin. The steps are the same for both WhatsApp for Android and iOS users.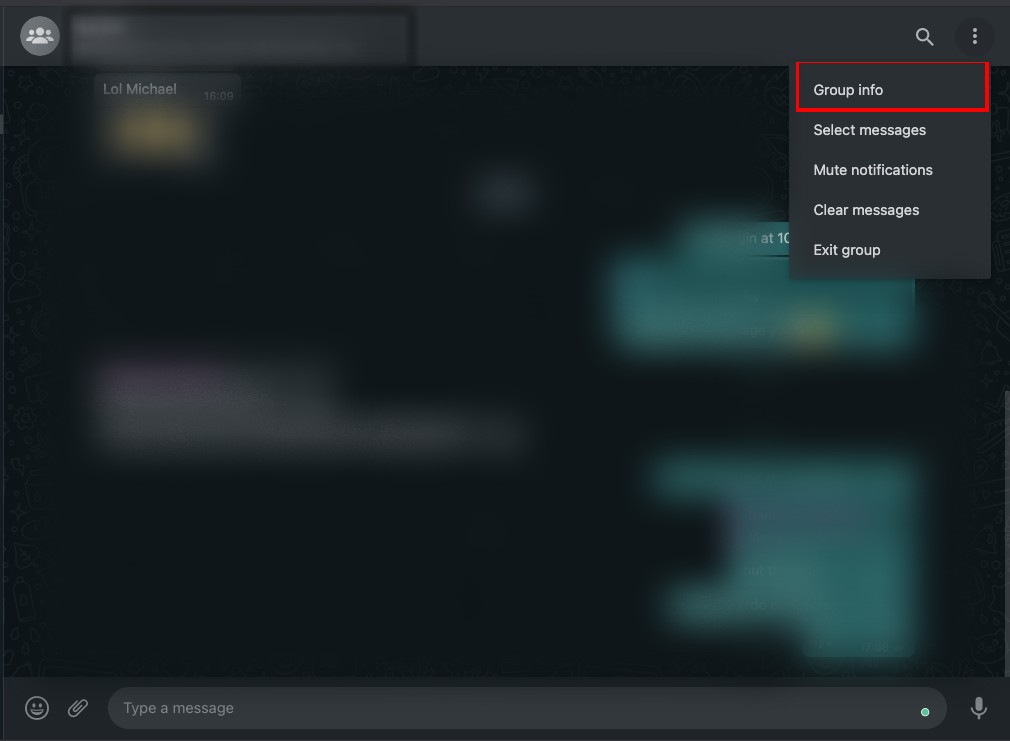 Go to the WhatsApp group, which you want to delete, and tap on 'three-dot' icon from the top right corner and select 'Group Info'

Remove every member from the group

After that's done, look for 'Delete Group' button from 'Group Info' menu

Hit the button, a window will pop-up with 'Delete' and 'Cancel' options. Select 'Delete' to remove the WhatsApp group

If you're performing these steps on mobile, the pop-up window will have the option 'Delete media in this chat'. Tick that box to also delete photos and videos shared on that group
Needless to say, once deleted you won't be able to recover the group's chats and messages. WhatsApp Web and desktop app users can follow the same steps to delete a group from the messaging platform.
Will others know if I delete my WhatsApp account?
WhatsApp doesn't send any notification of sort to recipients if your account is deleted, but your contact is taken off from their list. That said, the recipients will be able to WhatsApp messages sent by you, even after 90 days when your information/ data is permanently deleted from the server.
How to delete WhatsApp messages
WhatsApp lets you delete messages whether it's text, photos, videos, or files from the group as well as individual chats. The option is available for all desktop, Android, and iOS users. However, there is a catch. You can only delete WhatsApp messages for all if they haven't been read or not exceeded the time limit. "You only have about an hour after you've sent a message to request to Delete for Everyone," per WhatsApp official website.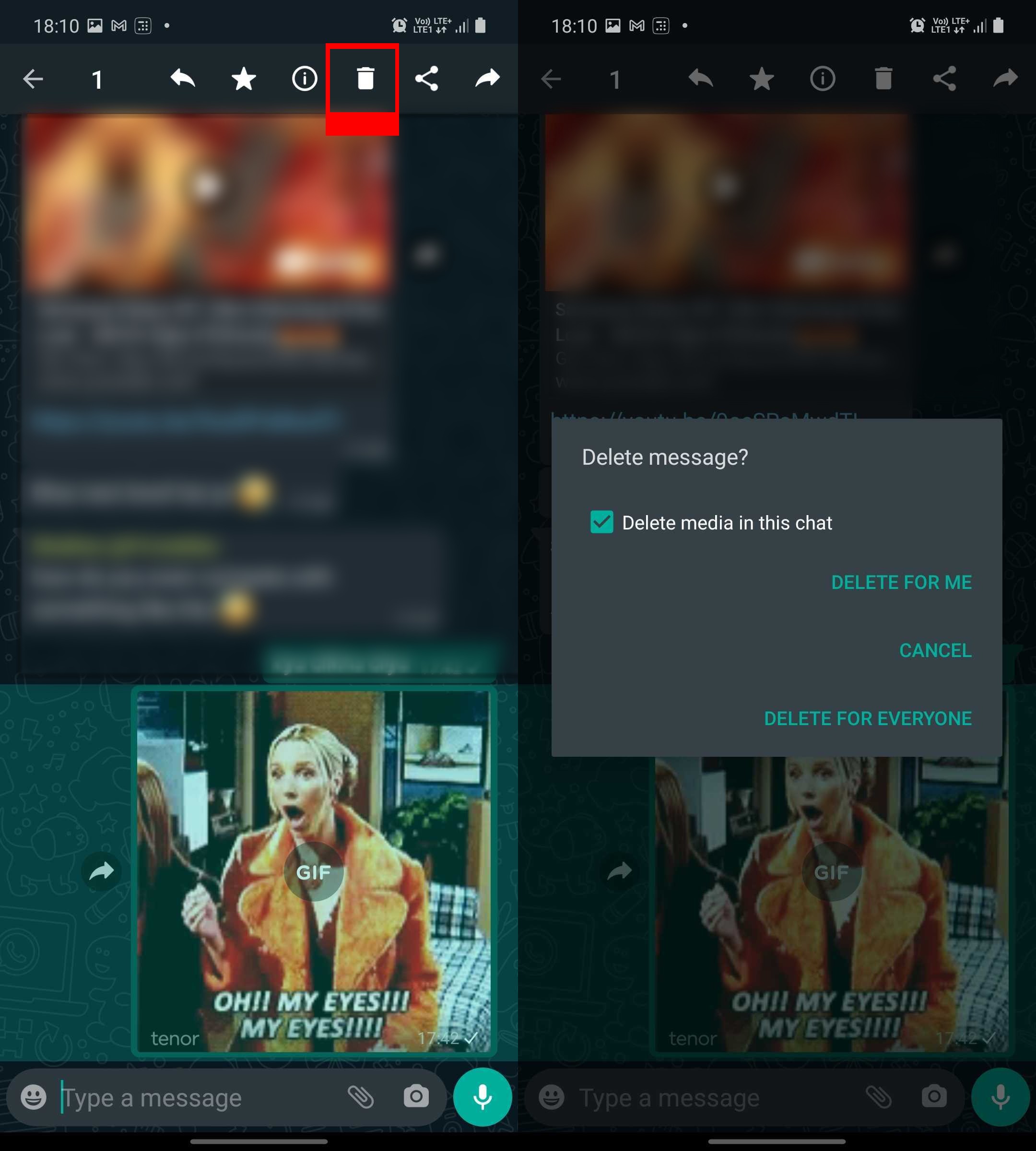 Long press the WhatsApp message you wish delete and select 'trash can' icon from the top menu

WhatsApp Web and desktop users can click on the downward arrow next to the message and select 'Delete message' option

A small window with 'Delete for me', 'Cancel', and 'Delete for Everyone' options. 'Delete for Me' will remove the message only for you – others will still be able to read, share, and download the message

'Delete for Everyone' will replace the message with 'You deleted this message' banner, which you can't copy or share, for all
WhatsApp says
In order for messages to be successfully deleted for everyone, you and the recipients must be using the latest version of WhatsApp.

Recipients using WhatsApp for iOS may still have media you sent saved to their Photos, even after the message is deleted from the WhatsApp chat.

Recipients might see your message before it's deleted or if deletion wasn't successful.

You won't be notified if deleting for everyone wasn't successful.
How to delete WhatsApp Status
WhatsApp Status disappears after 24 hours; however, if you wish to remove it prior to that, follow the steps below. Currently, you can neither set nor delete WhatsApp status via the Web or the desktop app. You can view statuses set by your contacts from the desktop though.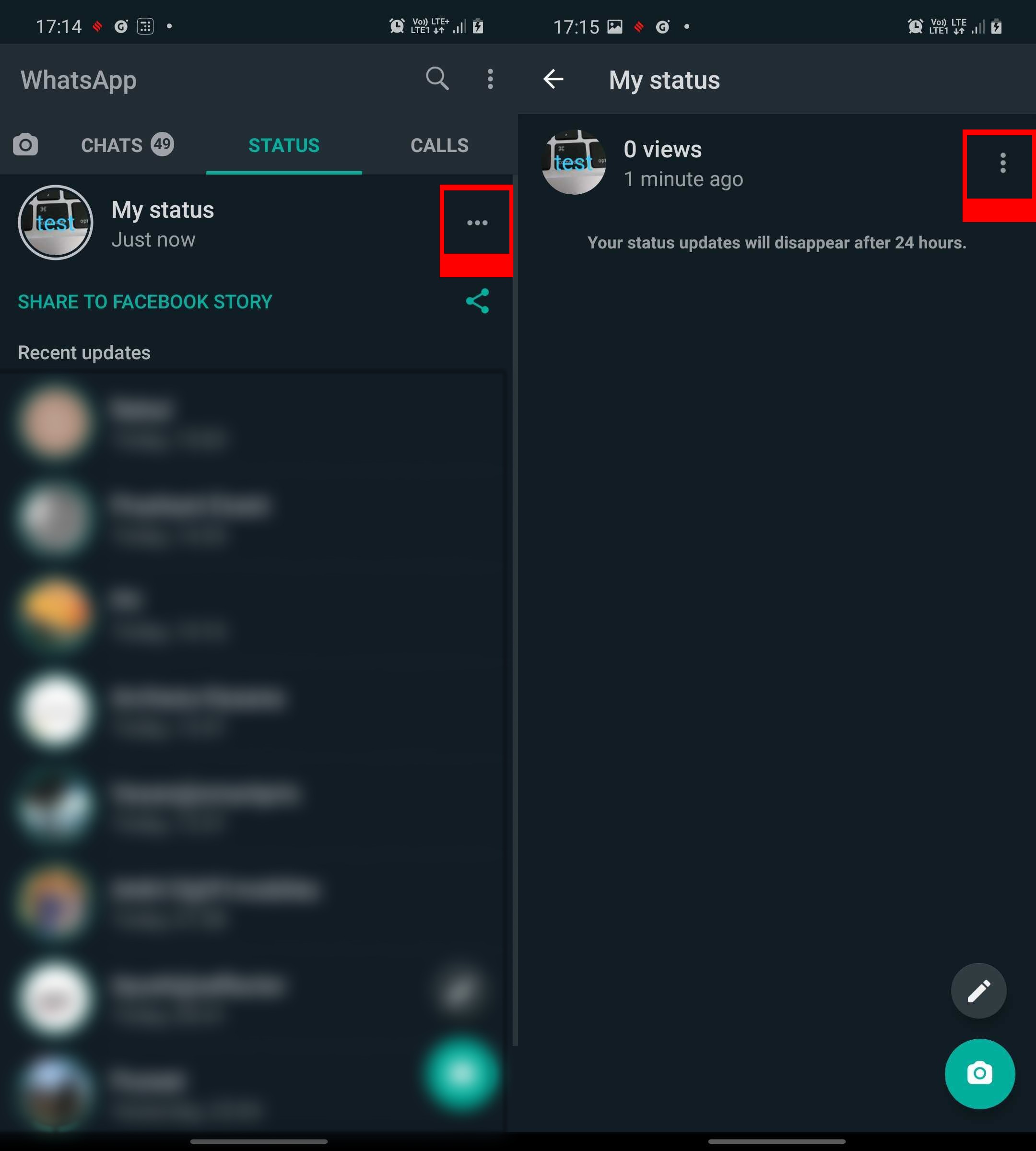 To delete WhatsApp status, open the app on your WhatsApp

Go to the Status menu by swiping right from the chat menu

Tap on the horizontally-aligned three-dot icon, next 'My Status'

From the following screen, where you monitor the WhatsApp Status views select three-dot icon and hit 'Delete' option

A confirmation message stating 'Delete this status update? It will also be deleted for everyone who received it.'

Tap on Delete to permanently remove WhatsApp Status
How to delete WhatsApp profile photo
WhatsApp profile photo can be deleted from both mobile and desktop. The steps are a bit different. Let's start with how you can delete WhatsApp profile photo on mobile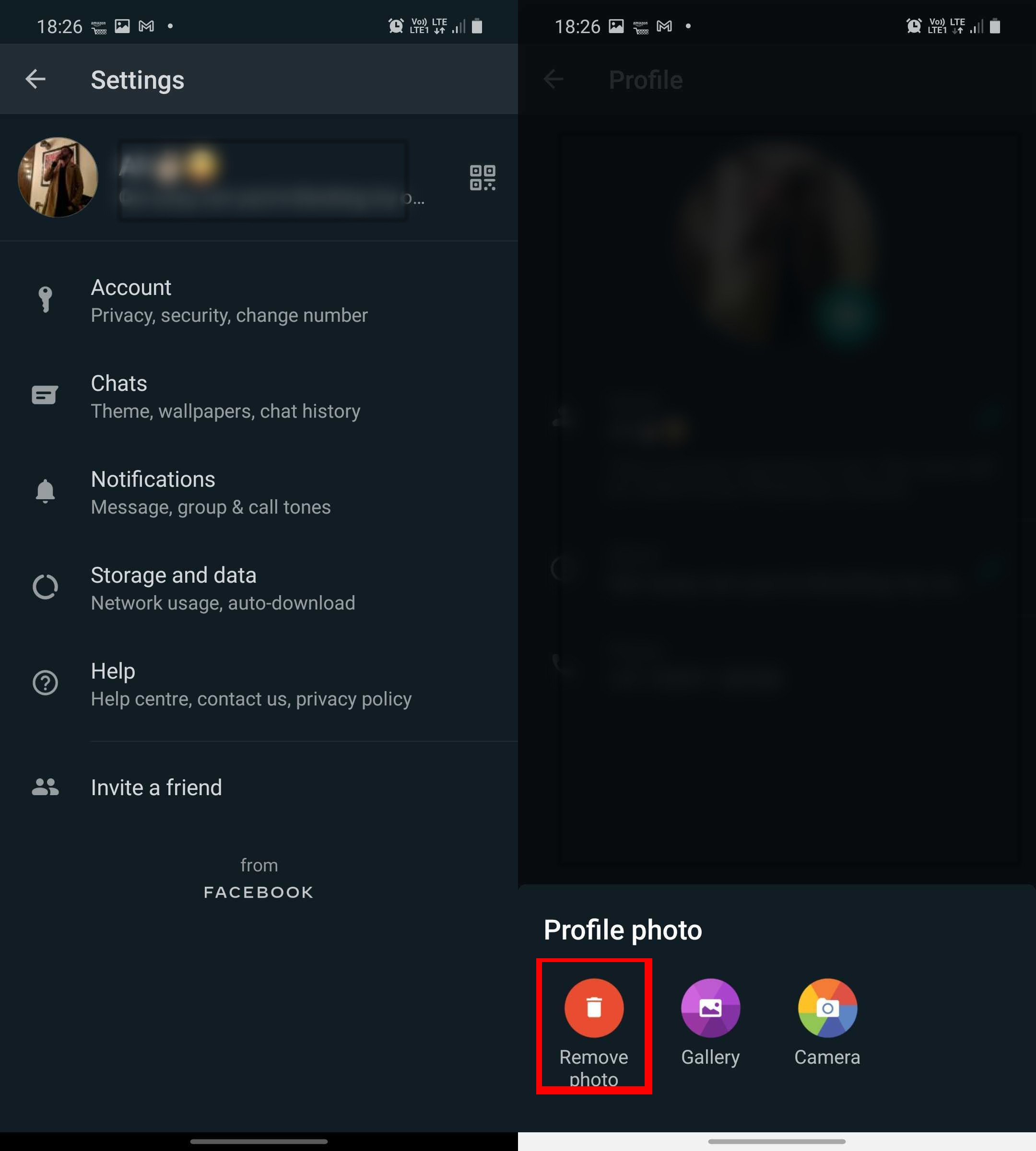 Open WhatsApp, tap on 'three-dot' icon and then 'Setting'

Tap on your profile photo or name. You'll be taken to the Profile section

There select 'camera' icon

A window with 'Remove photo', 'Gallery', and 'Camera' options will appear at the bottom

Select 'Remove photo' to delete WhatsApp profile photo
To delete WhatsApp profile photo on desktop using web or app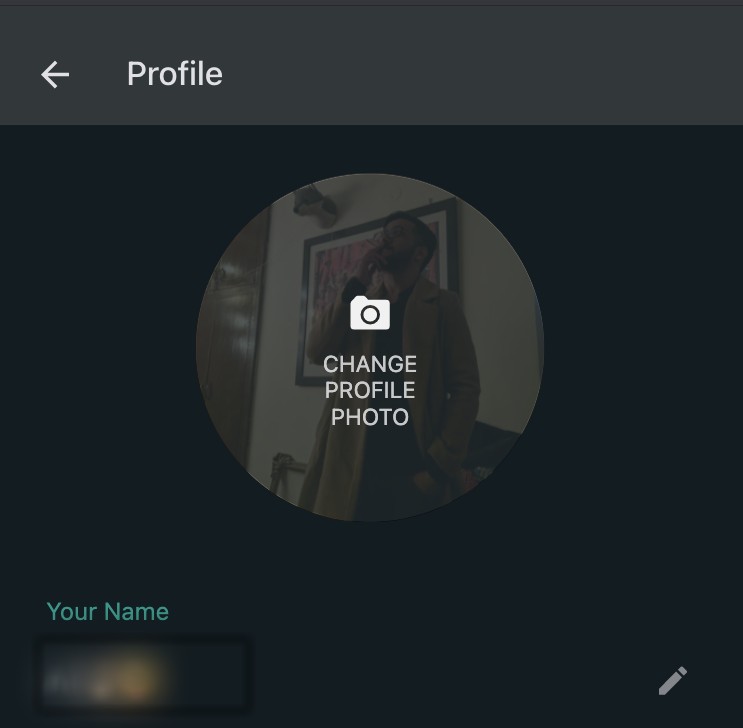 Click on your profile photo to go to the 'Profile' page

Hover your mouse on your photo, you'll see the 'Change your profile' option. Click on it

Select 'Remove Photo' from the drop-down window
That's it! Your profile photo will be removed from WhatsApp.