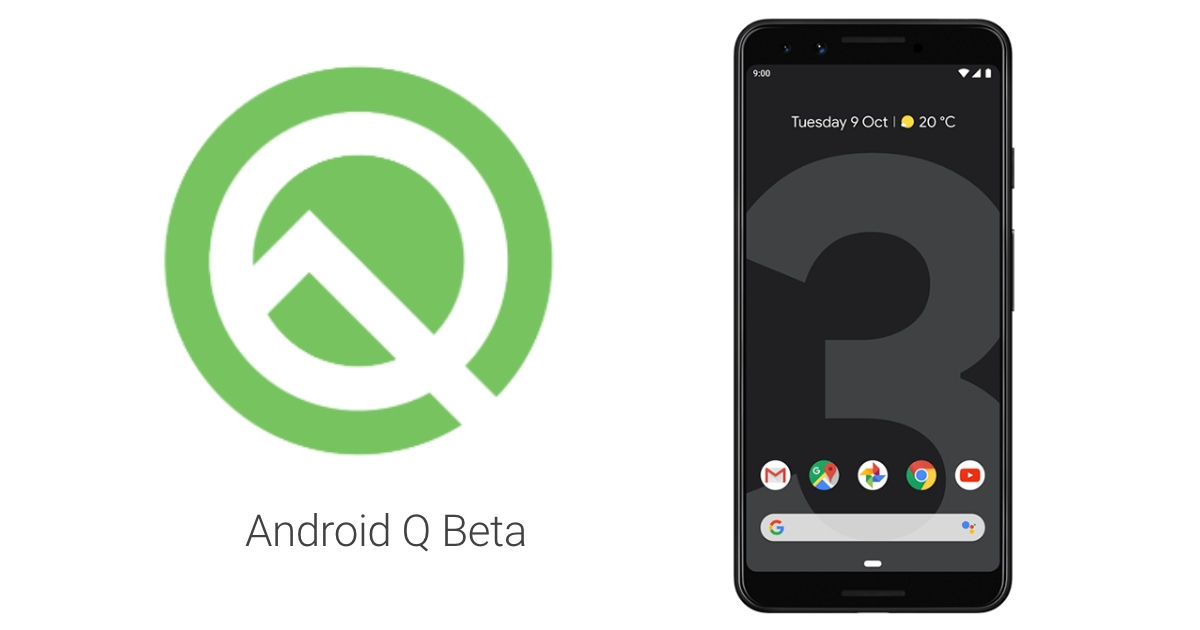 "Android Q Beta 1 can be installed on all Pixel smartphones, including the OG Pixel"
Sticking to its timeline, Google has released the first beta of the upcoming Android Q OS. The beta is available for download right now and anyone with a Pixel smartphone can try out the new iteration of Google's mobile OS. There are two ways to download and install the new Android Q Beta 1, and we are going to tell both of them to get it running on your Pixel, Pixel XL, Pixel 2, Pixel 2 XL, Pixel 3 and Pixel 3 XL.
Beta software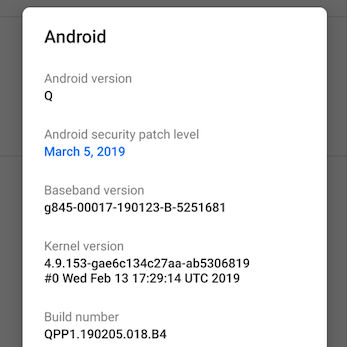 Remember, this is a beta version of Android Q, so think twice before you install the software on your daily driver. The software is unfinished and can be buggy, which can be frustrating for some users. Google also states that some applications may not work properly and there will be some lag as well. And since this is the first beta of Android Q, it will not have all the features that the final version will have. Most importantly, if you want to go back to stable Android Pie, you will have to factory reset your device.
Before installing Android Q Beta 1
If you are ready to install the first beta of Android Q on your Pixel device, then don't skip this step. Perform a backup of your apps, SMS, and other data, by heading over to Settings > System > Backup. Make sure that the backup option is enabled, ensuring that all your data will be available for download, if you want to go back or if something goes wrong with the Android Q beta. With that done, let's move on the part you're most interested about.
How to download Android Q Beta 1
There are two ways to get the latest Android Q Beta 1 software on your Pixel phone. The first method is to opt in your supported Pixel device via the Android Beta Program. This is a much better and easier method as the updates will be sent to your phone over-the-air.
The second method is to download the firmware image for your device and install it manually using ADB. This is the preferred method for developers or those who have unlocked the bootloader on their device. If you use this method, then you will not receive OTA updates of the beta software. Instead, you will need to manually download and install the image file every time a new version is released.
Therefore, if you are someone who just wants to try out the beta without going through the manual installation, then we suggest you enrol in the beta program. To join the program, simply head over to google.com/android/beta and sign in using your Google account. Make sure that you sign in using the same account that you've used on your Pixel device. Now, click on 'View your eligible devices', choose the device you want to enrol and click on Opt-In.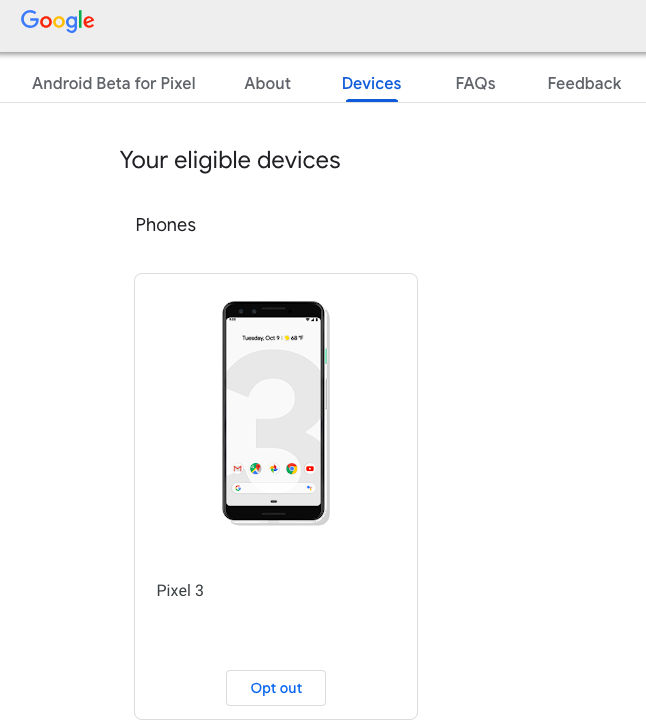 Once you've done this, you will soon receive a notification to download the Android Q Beta 1 on your phone. In the case you do not receive the notification, you can head over to Settings>System>System Update and check for updates manually. The update weighs around 1.3GB in size and requires more than 50 percent of charge on your device to install. Make sure that you are connected to a stable Wi-Fi network as well. After the update is downloaded and installed, you will be asked to restart your device.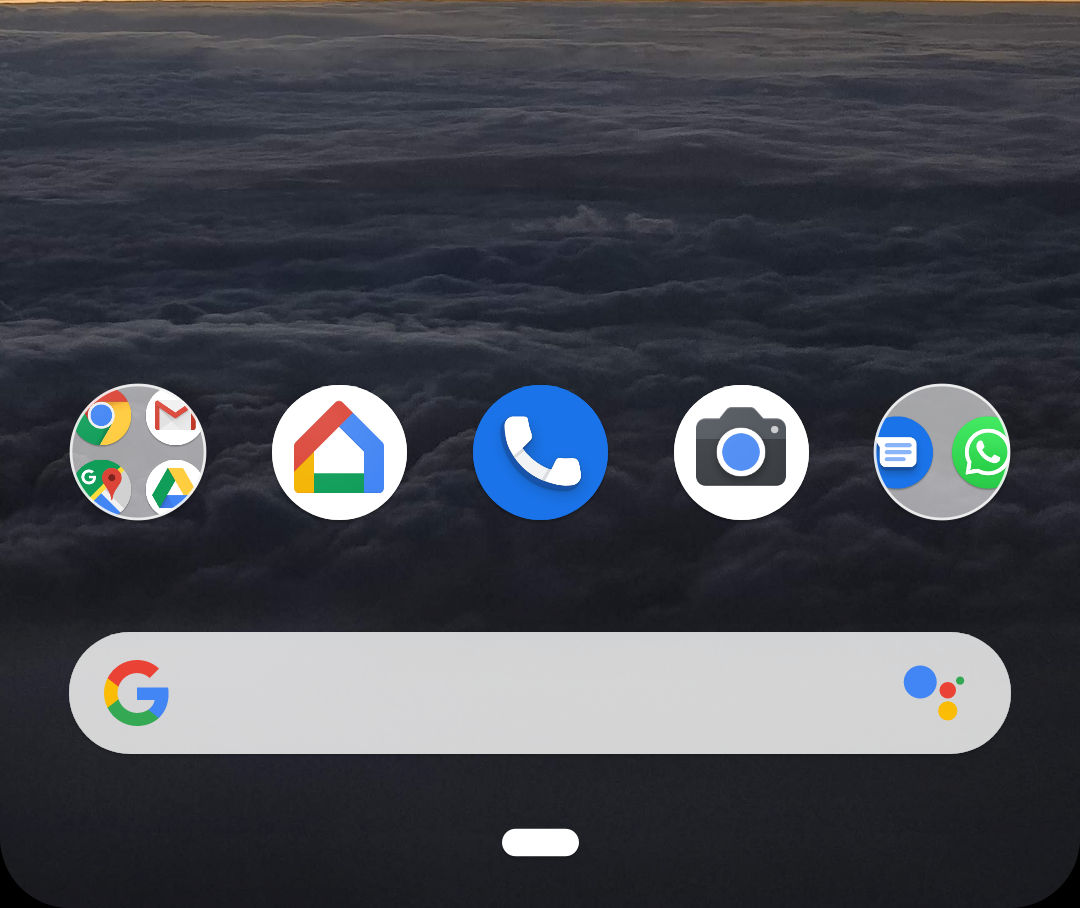 The first restart will take a few minutes and once the phone has booted up, it will take a while to settle down. That's about it. You are now running the latest Android Q Beta 1 on your Pixel phone. You can now explore the new OS and can also use the Feedback app to notify Google about issues / bugs or ask for new features.
Have you installed the beta yet? If you have, do let us know when you come across any new features and stay tuned to 91mobiles for more on Android Q.