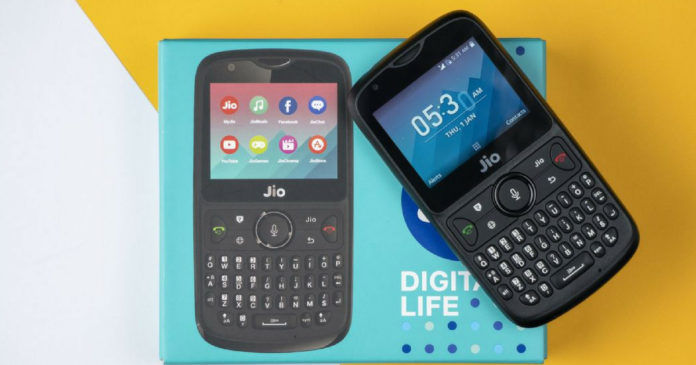 "Here's everything you need to know about WhatsApp for the JioPhone"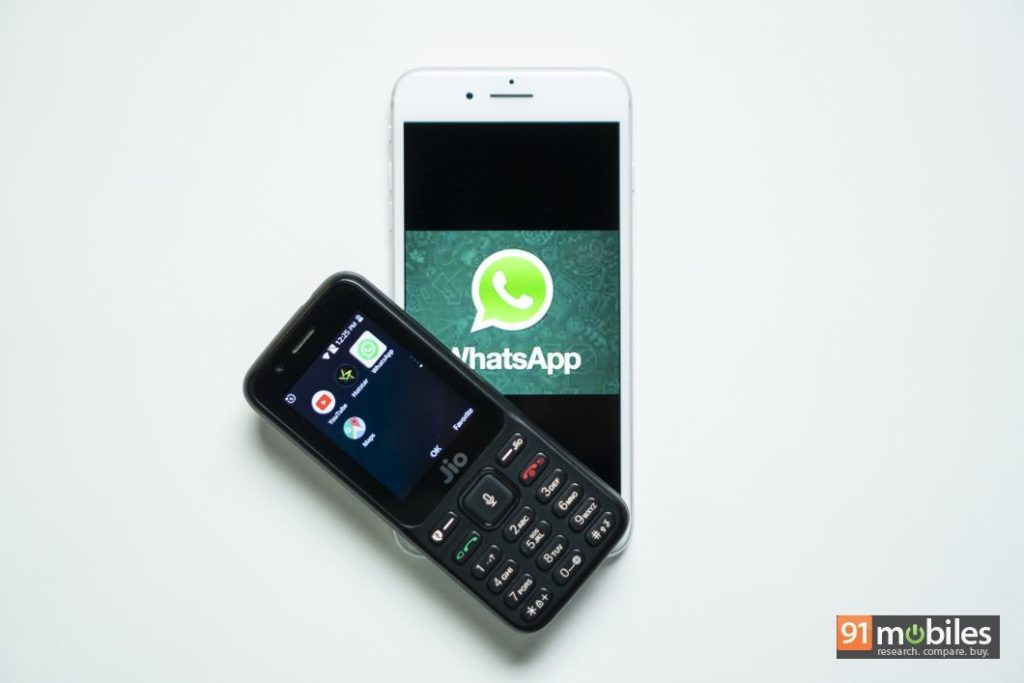 As expected earlier, WhatsApp yesterday announced the launch of its messaging application for devices running KaiOS. Thanks to the announcement, WhatsApp is now available for both the first-gen JioPhone (first impressions) and JioPhone 2 (first impressions) feature phones. WhatsApp is being rolled out in the Jio app store in a phased manner, so it's available only for a select number of JioPhones at the moment. However, starting September 20th, the app will be available to all the JioPhone and JioPhone 2 users.
If you are wondering how to install WhatsApp on your JioPhone, then you have landed on the right page. Here's a detailed step by step instruction to install and use WhatsApp on your JioPhone. In addition, we have mentioned all the WhatsApp features that are available for the feature phone.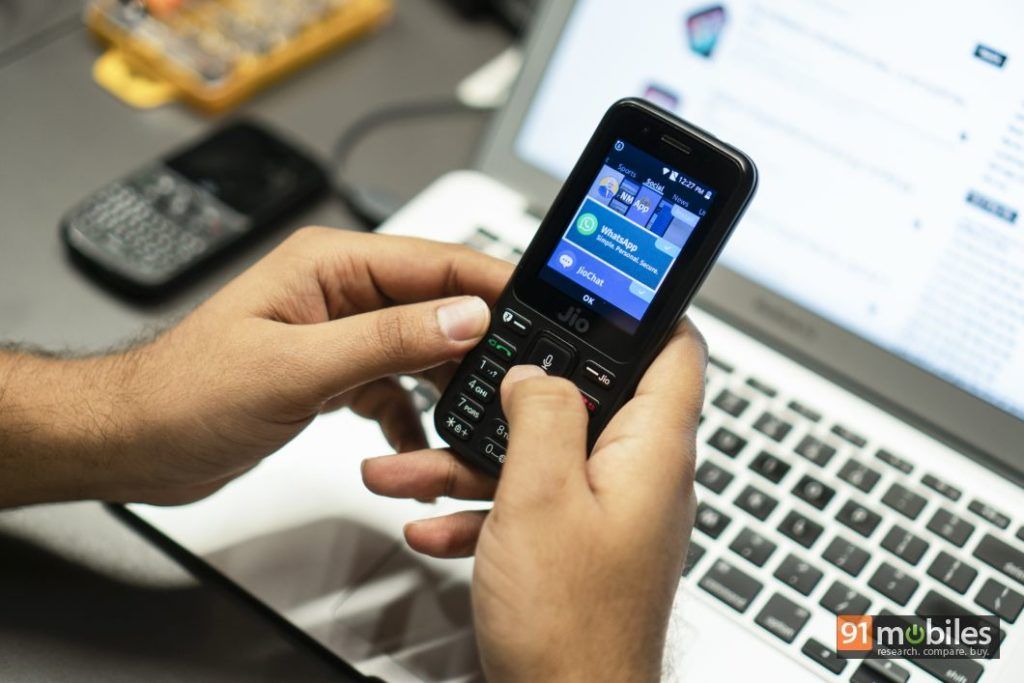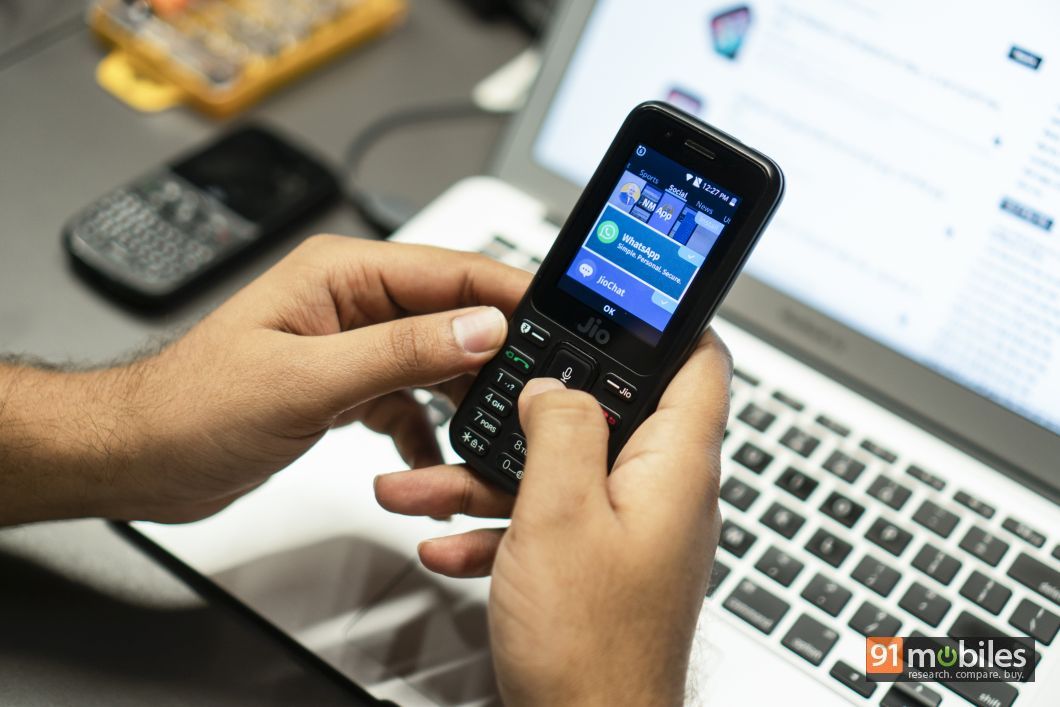 How to install WhatsApp on JioPhone or JioPhone 2
Step 1: First of all, make sure to update the firmware of your JioPhone to the latest version. To do this, go to the Settings of your phone and locate software update section, and then update your device.
Step 2: Now, open JioPhone AppStore on your device and go to the "Social" tab and install WhatsApp from there.
Step 3: After installing WhatsApp, open the app. You will be prompted to enter your WhatsApp mobile number in this step.
Step 4: After entering your phone number, you will need to verify your account using the OTP sent to your phone.
Step 5: Once you've verified your account, you can enter your name and upload a profile photo in WhatsApp.
As soon as you are done with all the aforementioned steps, you will find the home screen of WhatsApp on your phone with all the groups that you are a member of. Sadly, there's no way to restore or backup your messages on WhatsApp for JioPhone at the moment. So your previous chat history will not be available on the feature phone.
Features of WhatsApp for JioPhone
WhatsApp for JioPhone doesn't offer the full-fledged experience that's available on smartphones. Currently, the app lets you send photos and videos as an attachment, apart from letting you send and receive text messages. In addition, you can hold the voice key on your phone to send a voice message. Sadly, you can't send any other kind of attachments like a GIF and documents on the JioPhone using WhatsApp.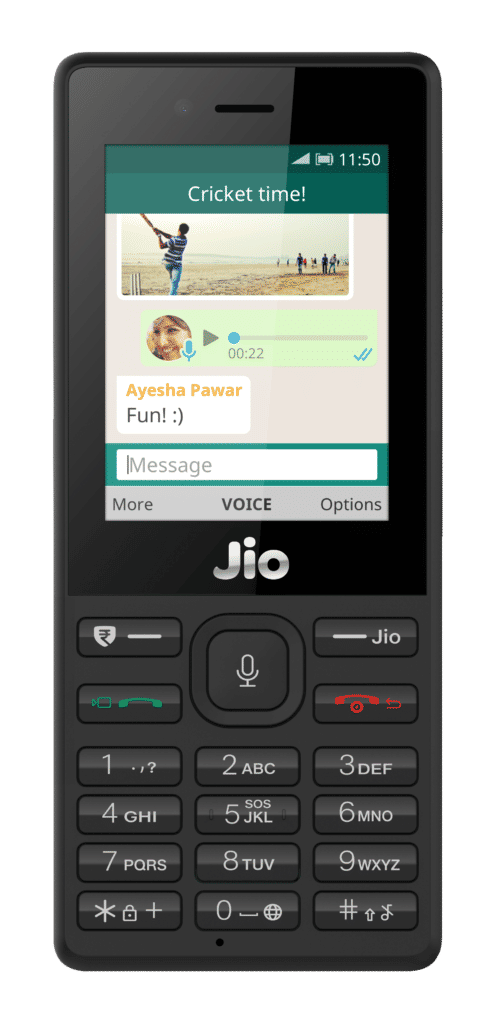 WhatsApp for JioPhone lets you mute a conversation or group chats. In the settings option inside the app, you can change your privacy settings like last seen, profile picture, and more. Unfortunately, you can't use WhatsApp web on your desktop while using the app on your JioPhone. There's no option to scan a barcode in the app on JioPhone.
So, that's everything you need to know about WhatsApp for JioPhone. We expect the instant messaging app to introduce more features like voice and video calls for JioPhone in the near future. We will update you on the matter as soon as the company announces anything, so watch this space for regular updates.