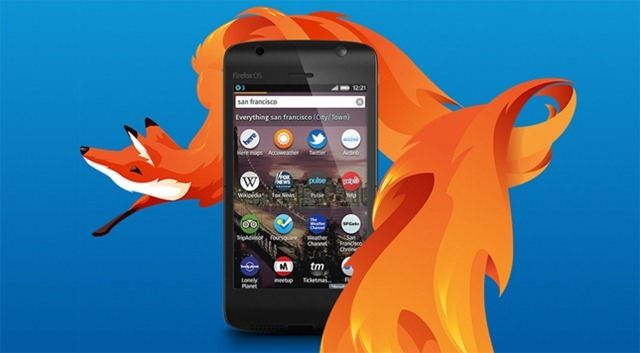 "You can install and run Firefox apps on your existing Android smartphone. Here's how"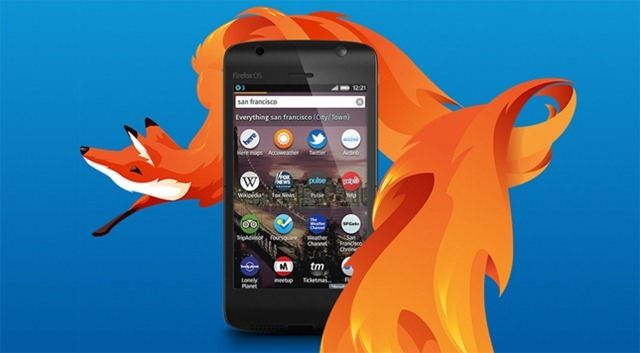 Firefox apps, just like any other web apps, have a very small footprint, which means that the application installs a small amount of data on the device and the rest of it is accessed directly over the internet. With smartphones based on Firefox OS, Mozilla is trying to harness this functionality by offering devices that are faster and practical, as they aren't bloated by various apps and utilities. If you are looking at enabling Firefox OS-like functionality on your existing smartphone, then here is how you can do it.
Step 1
Download and Install, the latest iteration of Firefox browser on your Android device.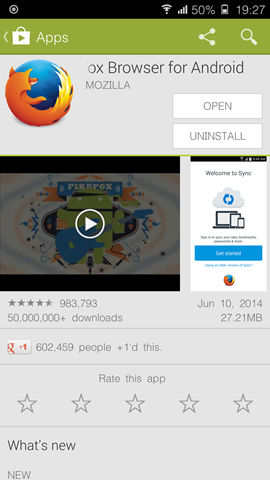 Step 2
Once installed, launch the browser by tapping the app icon.
Step 3
Once the app starts up, it might prompt you for some information. Enter the information as asked by the browser and proceed with the setup. Once the setup finishes, navigate to the bookmarks tab on the Firefox browser and from the default bookmarks, choose Firefox marketplace.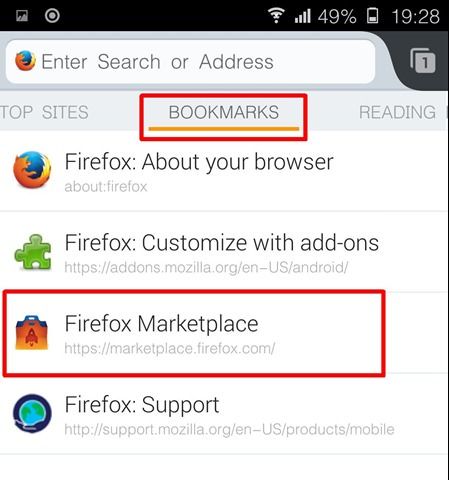 Step 4
The browser will now navigate to the app store. Here you can search for your favourite app by entering the related keyword in the search box or can also manually scroll through the categories to find useful apps for the device. Once you zero in on any app, select the button right next to it to begin the installation process.
Step 5
Firefox apps are similar to Android apps in terms of installation, and will ask you to accept permissions for running the app. If you agree with those, you can proceed with the installation. For users who have not enabled application installation from unknown sources under the security settings of their Android device, might need to do so.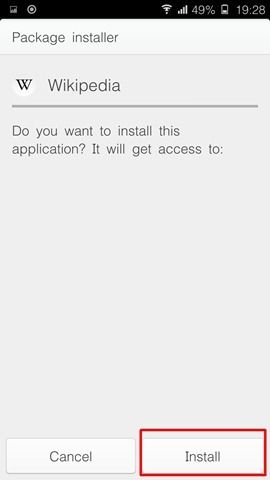 Step 6
Unlike regular Android apps, Firefox apps are very lightweight in terms of install size and therefore do not require much time to install. However being web apps, these require active internet connectivity for most of their functionality. Once installed, the apps will appear on the app drawer and users can access these apps even without the Firefox browser.