"Airtel Wi-Fi calling allows subscribers to make and receive local and STD calls over the Wi-Fi network"
Airtel's VoWi-Fi or Wi-Fi calling service has been launched in India. The Airtel Wi-Fi calling service allows the operator's subscribers to switch seamlessly from LTE to Wi-Fi-based calling to any network across the country. VoWiFi works in tandem with the VoLTE service, which ensures that even if your Wi-Fi gets disconnected, your call won't. Airtel is the first telecom operator to offer such service, after which Reliance Jio launched its own Wi-Fi calling service. The Sunil Mittal-led telco is rolling out its Wi-Fi calling over Airtel broadband in phases – it's currently limited to Delhi-NCR (National Capital Region of India) region. The supported devices list is short at the moment, but the operator is working with all leading smartphone brands to offer wider compatibility with Airtel Wi-Fi Calling.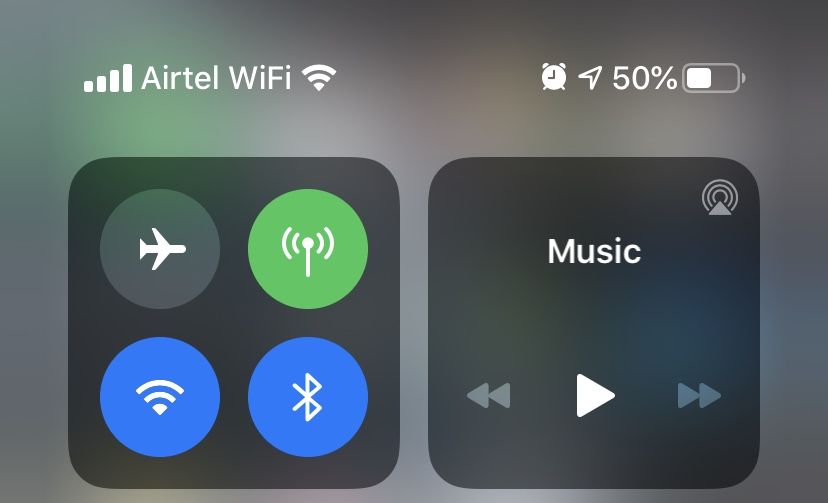 List of phones supporting Airtel Wi-Fi Calling
All iPhone models from iPhone 6s and above
Xiaomi's Redmi K20, Redmi K20 Pro, and POCO F1
OnePlus 7, 7 Pro and OnePlus 7T, 7T Pro, 7T Pro McLaren Edition
Samsung Galaxy M30s, Galaxy A10s, Galaxy J6, and Galaxy On6
How to use Airtel Wi-Fi Calling service on your Android and iOS device
It's fairly easy to use the Airtel Wi-Fi Calling service. If you're have any of the aforementioned phones, follow the steps to activate VoWi-Fi calling:
Samsung phone users can head over to the Quick Settings panel and turn on the Wi-Fi calling option.
For iPhone user, it's Settings > Cellular/ Mobile Data > WiFi Calling
In Xiaomi smartphones, you can toggle Wi-Fi calling from Settings > SIM cards and Mobile Networks > Airtel > Make Calls using Wi-Fi

OnePlus users will find the option within Settings > Wi-Fi & Internet > SIM & Network > SIM 1 / SIM 2 > Wi-Fi Calling
It's worth mentioning that the Airtel Wi-Fi calling is compatible with Airtel Broadband or Xstream Fiber home broadband at the moment. The telco is said to expand the support to all broadband services and Wi-Fi hotspots in the near future. The service doesn't require any external application to be downloaded or log in. It works just like the regular calling, through default dialer and messaging app.
Airtel Wi-Fi Calling will be charged as per your existing broadband plan or pack and would not consume any additional data on your mobile plan. The service, however, does not work with international calls or roaming calls from a foreign country to India.
Apart from Airtel and Jio, BSNL is also reportedly working on the VoWiFi service. Jio Wi-Fi calling is available in Nashik, Maharashtra circle, and Delhi region, while BSNL is said to be in the final stage of testing the service.