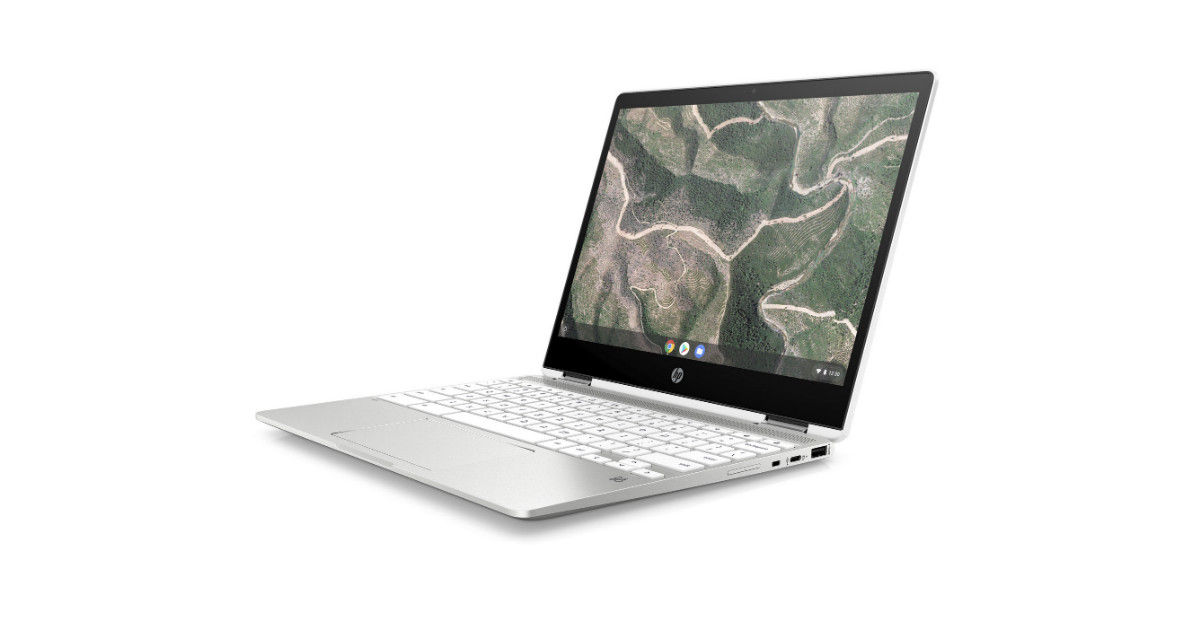 "The new HP Chromebook x360 laptops are aimed at students, and features touch displays with USI stylus support"
HP has launched its latest refresh of Chromebooks in an attempt to move away from the boring, basic devices that they are conceived as. The new laptops include fall under the Chromebook x360 lineup, and are called HP Chromebook x360 12b, and 14b. Alongside being in the highly affordable spectrum of laptop pricing, the new HP Chromebooks are super compact, and feature a rotating hinge for the touchscreen display to turn these laptops into convertibles. Furthermore, they also feature support for stylus pen inputs on the display, with support for the Universal Stylus Initiative.
As for what's on offer, the HP Chromebook x360 12b features a 12-inch display with unconventional screen resolution of 1,366 x 912 pixels and 3:2 display aspect ratio, similar to the Google Pixelbook and the Microsoft Surface. The display is flanked by reasonably thin bezels, but at this range, you wouldn't be privy to the bleeding edge bezel designs that we've often seen in premium devices these days. The hinge works a full 360-degrees, which lets the display to be angled at whatever point that is convenient.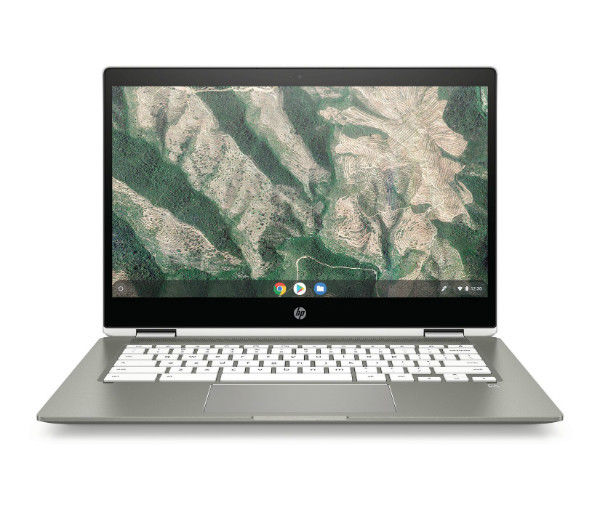 The Chromebook x360 12b features Intel Celeron N4000 processor, with 4GB LPDDR4 RAM and 32GB storage. The flash storage expansion can be undertaken with the microSD storage slot, and other ports include two USB-C, one USB-A, and a 3.5mm audio port. Wireless connectivity includes Bluetooth 5.0 and gigabit-class Wi-Fi, and HP touts roughly 10 hours of usage time with the battery. The convertible weighs roughly 1.35kg, and its pricing starts at $359 (~Rs 25,400).
While the Chromebook x360 14b is roughly similar, featuring the same overall metal keyboard base, but in a more conventional form factor. This gives it a 4:3 HD display with 1,366 x 768 pixels resolution. While the base configuration and ports remain the same, those looking for a more powerful machine with similar design can opt for better configurations of the Chromebook x360 14b, which can be availed with full HD display, Pentium processor and 128GB storage. The laptop weighs 1.6kg, and the battery life is rated for 12 hours of usage. Both the Chromebooks will come with one-year subscription to Google One.
These being Chromebooks, features such as Google's suite of services including the Google Assistant are all included. The Chromebook x360 14b costs upward of $379 (~Rs 26,800). Both the Chromebooks also support the HP USI (Universal Stylus Initiative) Stylus, but the pens as well as their magnetic docking mechanism to the edge of the laptops would be sold separately. The HP USI Stylus will cost $70 (~Rs 5,000), when it is launched in November this year. No word has been released so far regarding the India launch of the two laptops.