"The pocket-sized HP Sprocket printer does not make use of ink or fluids to print"
Film cameras have taken a back seat as of late owing to the rise of digital photography, and the sentiment for printed photographs has waned since most people are happy just sharing them on social networks. For the most part, the innumerable digital photos that get captured don't even see the light of the day, but the joy of reliving a memory through a photo album is unparalleled. Photos of special events like weddings usually do get printed, but unless you have a photo printer at home, the process of getting hard copies of pictures could be a tad cumbersome. Instant cameras also present a quick way out for those who desire hard prints, but unfortunately, one cannot control the quality of the picture clicked through a point-and-shoot Polaroid since there aren't any options to tweak the ISO or exposure. But how about a pocket-sized, battery-powered printer which can print photos directly from your smartphone in a matter of seconds using Bluetooth? HP recently unveiled one such instant-printer dubbed the Sprocket and after using it for a week, here's what I think of it.
What is HP Sprocket?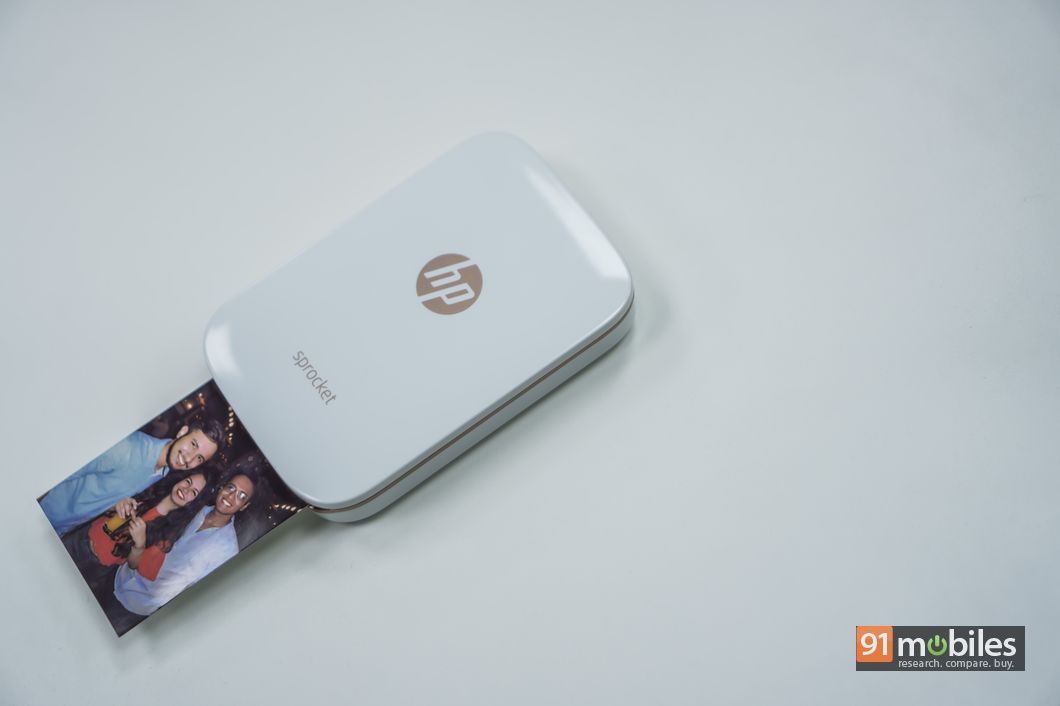 As I mentioned previously, the HP Sprocket is a pocket-sized printer, but unlike a traditional printer, the Sprocket does not make use of ink or fluids to print a photo. Instead, the printer makes use of Zink technology which was originally developed by Polaroid. For the uninitiated, Zink technology makes use of a special paper which comes coated with yellow, cyan and magenta crystals.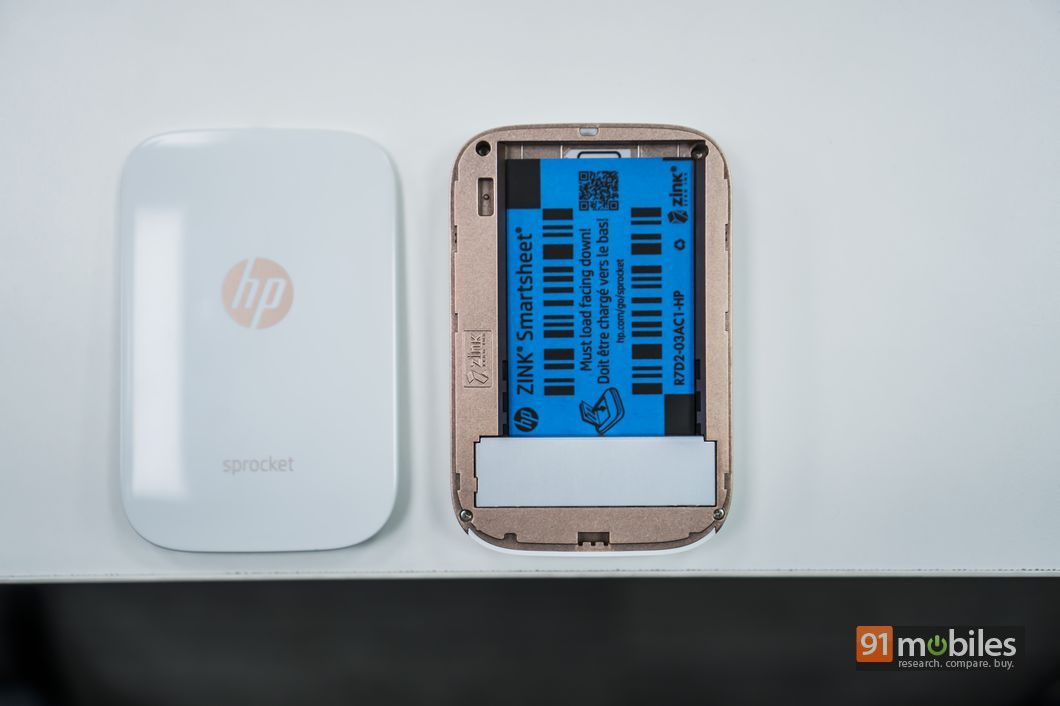 The paper is heated at different temperatures inside the printer which activates the crystals and produces a colour photograph. What's even better is that the photographs are resistant to smudged and splashes, and come with an adhesive back which can be peeled off, should you want to stick them to a surface. The Sprocket connects to smartphones via Bluetooth to print the photos which I've talked more about in the next section.
How to use the Sprocket?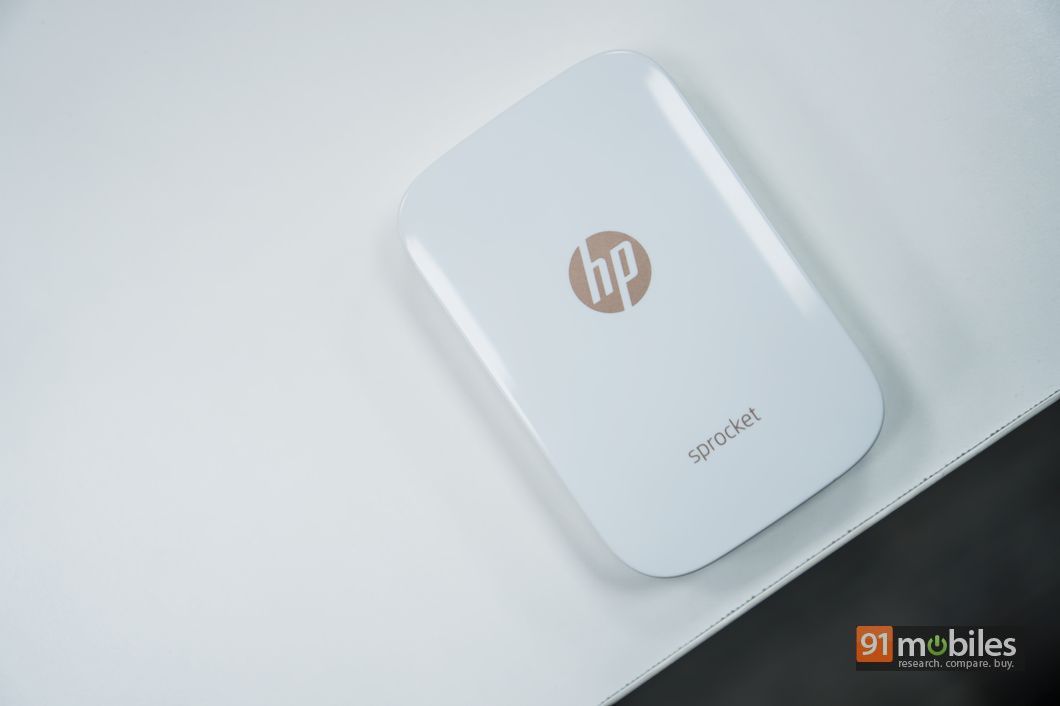 Setting up the HP Sprocket is a fairly straight-forward process. Long-pressing the power button for a few seconds switches it on, after which you have to navigate your way to your phone's Bluetooth menu and pair your smartphone with the printer.
Once you've paired the printer to your smartphone, you can use the companion app to scroll through your gallery, select a picture you want to print, make the necessary edits and hit print. The app also allows you to spruce up your images using filters, frames and stickers before printing too. Users also have the option of linking their social media accounts (Facebook, Instagram etc) and can directly print a photograph they've uploaded to the platform without having to download it first.
Should you buy it?
Retailing for Rs 8,999, the HP Sprocket is not a cheap smartphone accessory. Furthermore, you'll also have to factor in the cost of buying more prints in the future, which will set you back another Rs 500 for a pack of 20 Zink Photo paper. Now, with that said, I was immensely satisfied with the quality of images I got out of the HP Sprocket and while it's nowhere near what you might achieve from a full-fledged printer, the quality is still on par with most polaroids.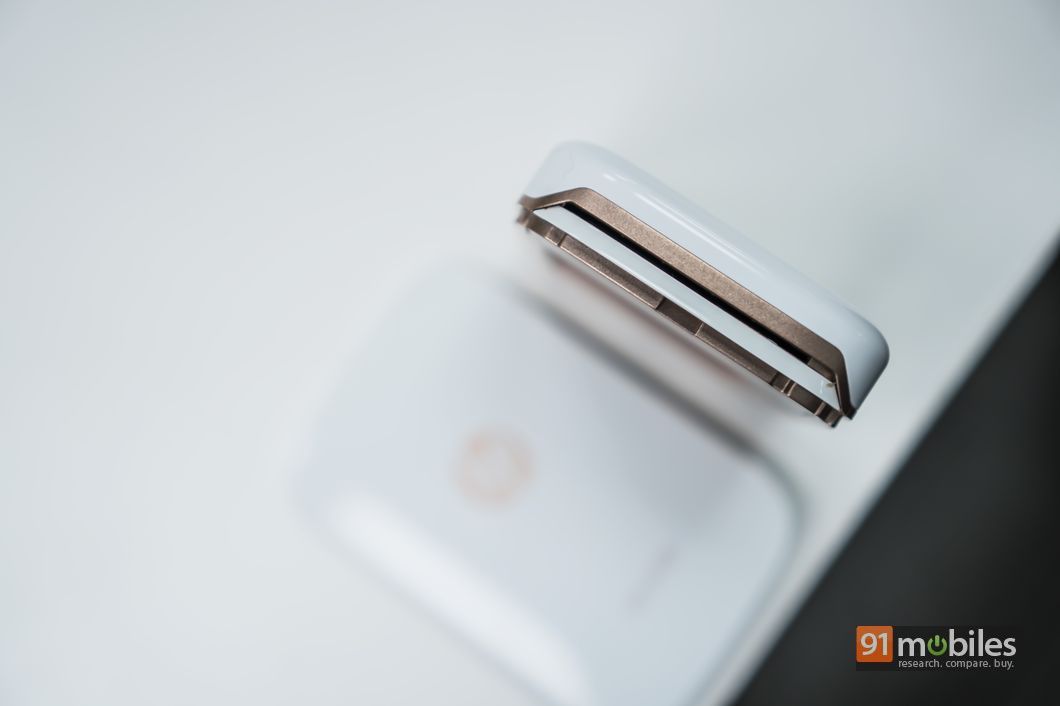 Furthermore, it takes the printer only 10-15 seconds to print out a copy and its compact size makes it easy to carry as well. Therefore, if you are a sucker for printed photographs and need a quick, portable option, then the Sprocket is meant for you.
Photos by Raj Rout