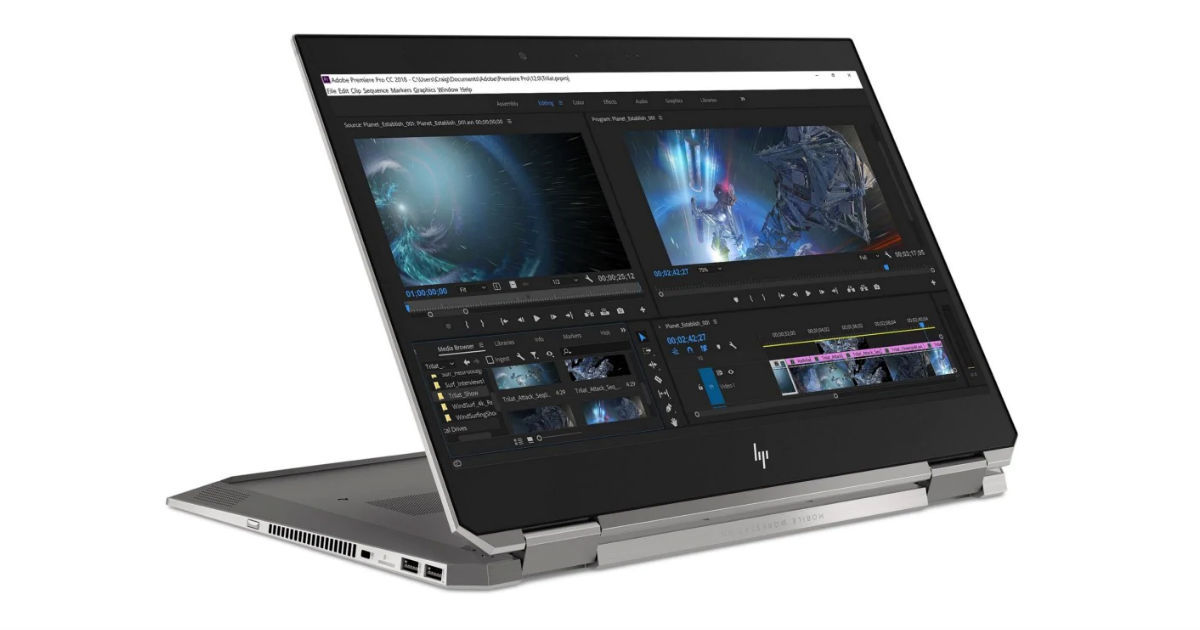 "The new HP ZBook range, which is aimed at creative professionals and business usage, is available in both convertible and conventional laptop styles."
HP has launched a new range of ZBook laptops, which are squarely targeted at the ultrabook segment of the market. Each of the laptops offers sleek form factor, smart designing and upgraded internal components over their predecessors in order to provide users a balance between portability and performance. Spread across three lineups, the new ZBook range includes five laptops, of which the flagship product is available only in the convertible form factor. Here's looking at what each of the laptops have on offer.
HP ZBook 14U G6 and 15U G6
The ZBook U series offers the entry point to HP's ZBook lineup of laptops. These are offered in the conventional laptop form factor, with rather thick bezels in comparison to what today's premium laptops have on offer. The wide keyboard layout also includes a dedicated number pad. In terms of specifications, both the laptops offer configurations in up to 8th generation Intel Core i7 processors, 32GB DDR4 memory and 2TB PCIe SSD storage. Graphics options can be configured with either integrated Intel HD graphics, or the dedicated AMD Radeon Pro WX3200 GPU. Both the 14-inch and 15-inch laptops use UHD display panels of respective sizes, which also offer 100 percent AdobeRGB colour gamut and 600 nits display brightness.
Other features of the range include ambient brightness sensor to adjust display colour tone and brightness according to the ambience, full-size keys and the HP Sure View Gen3 privacy screen, which HP claims is "brighter and optimised for better battery life." The HP ZBook 14U G6 pricing starts from Rs 98,900, while the 15U G6 is priced from Rs 96,900 onwards.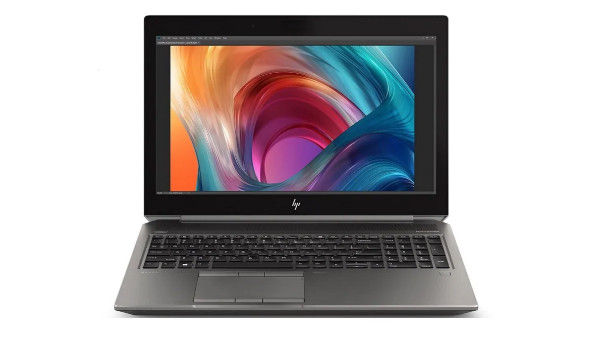 HP ZBook 15 G6 and 17 G6
The ZBook 15 and 17 are lined up as the workstation-class offerings of the series, focusing on high performance while keeping aspects such as portability and privacy in mind. The available range of configurations for this range include up to 9th generation Intel Xeon processors, a staggering 128GB DDR4 memory, 2TB SATA storage and peak dedicated graphics of NVIDIA Quadro T1000 GPU with 4GB of VRAM. This series is targeted at those who tackle massive data streams everyday, be it in data science and processing, or video-centric graphic workflows.
As the name suggests, the display sizes for the two laptops here are 15.6-inch and 17.3-inch, with both the display panels stating UHD resolution. The configurations are aptly suited for applications such as professional virtual reality as well. Other features of the lineup include the Sure View privacy screen on the smaller variant, DreamColor anti-glare panel on the larger one, RAID 1 configurations for additional data security and backup, and a specific thermal design for efficient heat management. The HP ZBook 15 G6 is priced onward of Rs 1,21,900, while the ZBook 17 G6 is priced onward of Rs 1,67,900.
HP ZBook Studio X360
The only convertible in the lineup, the ZBook Studio X360 is being targeted at professional studios who require a mobile workstation solution. Along with that, the Studio X360 further provides the added advantage of being convertible, which in turn adds to the versatility and overall usable scenarios of the machine. In terms of configurations, the ZBook Studio X360 offers choices of up to 8th generation Intel Core i9 or Xeon processors, 64GB DDR4 memory and 4TB PCIe SSD storage. Display options can be chosen between full HD and UHD resolutions of a 15.6-inch IPS panel, with anti-glare coating and Corning Gorilla Glass 4 for added durability against touch inputs. Graphics choices go up to NVIDIA Quadro P2000, with 4GB of GDDR5 VRAM.
Given the positioning of the product and its available configurations, the ZBook Studio X360 gets most of the features available throughout the new ZBook range. The HP ZBook Studio X360 is priced onward of Rs 1,59,900, depending on the configuration that you would prefer.