"The depth sensor available on the HTC One (M8) enables some really cool effects"
One of the headlining features of the HTC One (M8) is its Duo Camera feature. If you've been hiding in a cave all this while, you should know that HTC's latest flagship boasts not one, but two camera sensors at the rear. The larger one is the main lens that captures images for its UltraPixel sensor, while the smaller one on top is actually a depth sensor. The latter doesn't need to be enabled or activated separately, and is always on by default when you're shooting using the primary snapper.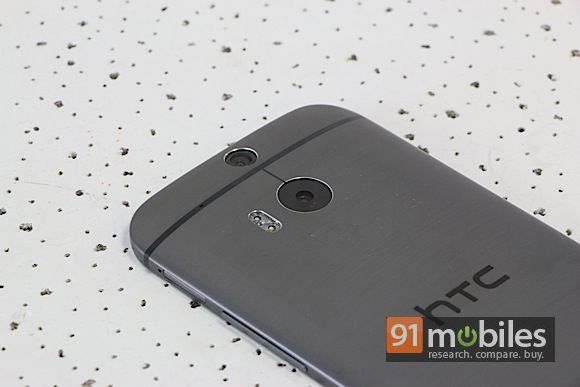 This depth sensor is responsible for capturing depth information for all images you shoot, and thanks to this info, the smartphone's photo editing features get a major boost. When the depth information for a particular image is available, the device can actually distinguish the foreground and the background, and separate the two, enabling some very cool effects. We'll take a look at some of the key ones to showcase the difference the One (M8)'s depth sensor makes and what it can do. Note that all of these effects can be applied post shooting, so if you're a proud owner of a swanky HTC One (M8), and have shot a few images using its camera, you can just head into the gallery and choose any image you'd like to edit. That's when the fun begins.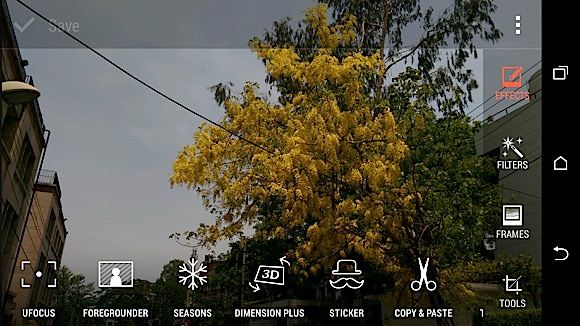 When you choose an image to edit in the gallery, you'll get a vertical toolbar on the right listing four options – Effects, Filters, Frames and Tools. Filters allows you to apply a variety of preset colour filters to your image, and even define a custom one. Frames is quite self-explanatory as well, and lets you frame your image using one from a bunch of different frame types available, including grunge and montage. The Tools option gives you a set of basic editing tools, covering draw, rotate, crop, flip and straighten.

For the purpose of this article, we'll be focussing mainly on the Effects option. Tapping on Effects displays a horizontal toolbar at the bottom, listing a set of available effects. In the order they're displayed, these effects include Ufocus, Foregrounder, Seasons, Dimension Plus, Sticker, Copy & Paste, and Touch Up. We won't go into the details of each and every one, but just so you know… the Dimension Plus mode enables a 3D-like effect on the image that appears when you tilt your device. The efficacy of this effect varies depending upon the type of image you've applied it to, but it looks quite cool overall. Touch Up is a customisable make-up mode, letting you touch up faces in your image to even out skin tones etc. The Sticker mode lets you place one from an assorted list of virtual items on an image, including fun stuff like wigs, false mustache and eyewear. Let's take a closer look at what the other effects do.
Ufocus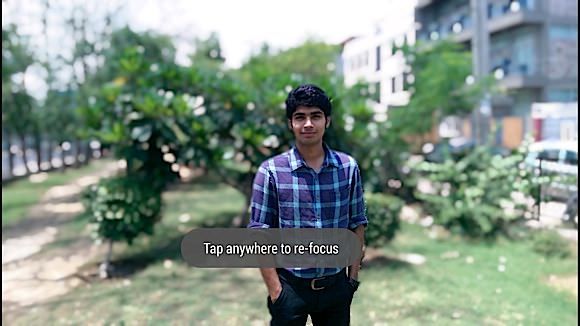 Ufocus is HTC's answer to the background defocus mode available on the Nokia Lumia range, Google's KitKat Camera app, the Samsung Galaxy S5 and the Sony Xperia series. This helps create a bokeh effect, also known as background blur. You can specify which part of the image you want to keep in focus, and the rest can be blurred. While most of the other devices (and app) mentioned in the above list achieve this effect by shooting two images at different focal lengths in rapid succession, the HTC One (M8) can do this better and using just a single image, all thanks to its depth sensor.
Copy & Paste
One of the coolest effects available on the HTC One (M8) is the Copy & Paste effect, and it basically lets you pull out a person from an image, and place him or her on another image. Achieving this on a computer has been possible since ages of course, but you need an image editing software like Adobe Photoshop and skills to use to be able to do it properly. However, thanks to the HTC One (M8)'s depth sensor and the Copy & Paste effect, it's a simple matter of a few taps. We'll show you how. Do note that this effect only works when it can detect faces in the source image.
To accomplish this, we'll choose our destination image first, i.e., the image on which you want to place the person's picture.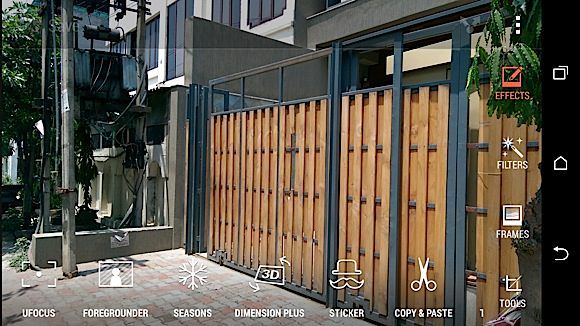 Tap on the destination image, then on Edit, and then Effects. Choose Copy & Paste from the bottom toolbar. The device will ask you to choose an album with content to copy, i.e., the source image. This is the original image with the person in it. Go ahead and locate that shot, and tap on it in the album.
Next, the device will automatically recognise human faces in the source image, and will ask you to tap on one to select a person. Do that, and the app will select the person on its own.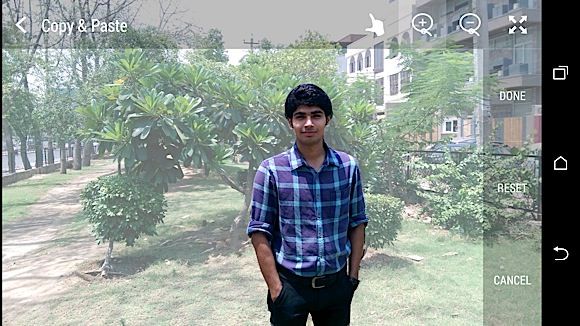 If your source image has been shot with a fair bit of depth, the app does this extremely well and you won't even need to tweak the selection. However, if you do feel the need to do so, there are controls available on top that let you zoom in or out, and manually mark areas for inclusion or exclusion. Click on 'Done'.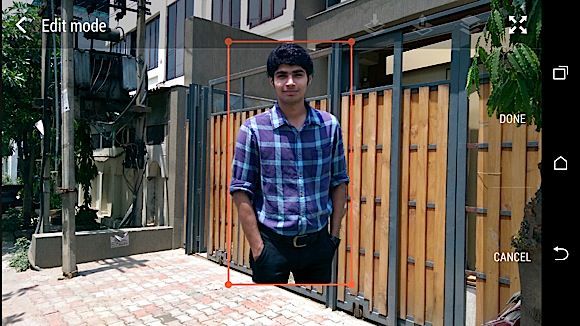 The cut-out of the person will be placed on the destination image, and all you need to do is use the pinch action to reduce or enlarge its size and then place it at the exact spot you want. Tap on 'Done', and if you're pleased with the results, hit 'Save' to store the resulting image to the device memory.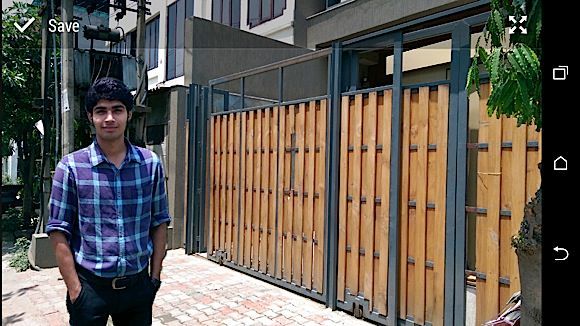 Voila! This dude may never have visited this place in his life, but we've just placed him there as if he were standing right in front of that gate.
Foregrounder
The next effect we'll be taking a look at is Foregrounder, and it basically lets you apply some visually-appealing effects to the background or the foreground. The options available cover Sketch, Zoom Blur, Cartoon and Colorize, and each of them can create vastly different results. Here's a look.
Seasons
Lastly, there's Seasons, an effect that adds animated foliage to images, and lets you save the results as a still image or a short video. Options include Sakura, Dandelion, Maple Leaf and Snow. Here's a look at the original image, followed by the short video that the Maple Leaf effect created for us.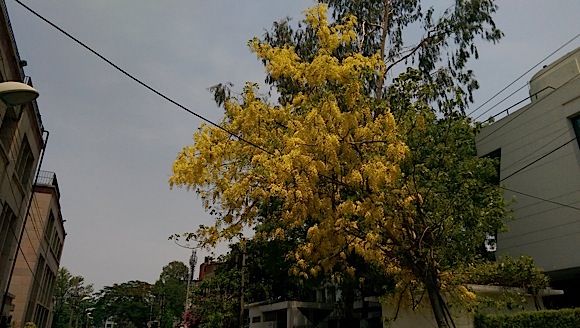 There you go. That was a look some of the mind-boggling image effects available on the HTC One (M8), most of them enabled by its depth sensor and the depth info it captures.