"The Huami wearable will resemble the Apple Watch in more ways than just design"
A couple of weeks back, there were rumblings in the rumour mill regarding the Amazfit Smart Sports Watch 3 premium watch from Huami. Today, it is official. The Xiaomi-backed subsidiary has shared a launch date for the wearable and it will be official on August 27 in China. Huami has been targeting this Amazfit Smart Sports Watch 3 to compete with the Apple smartwatch and official images do reveal the likeness in design, at the very least.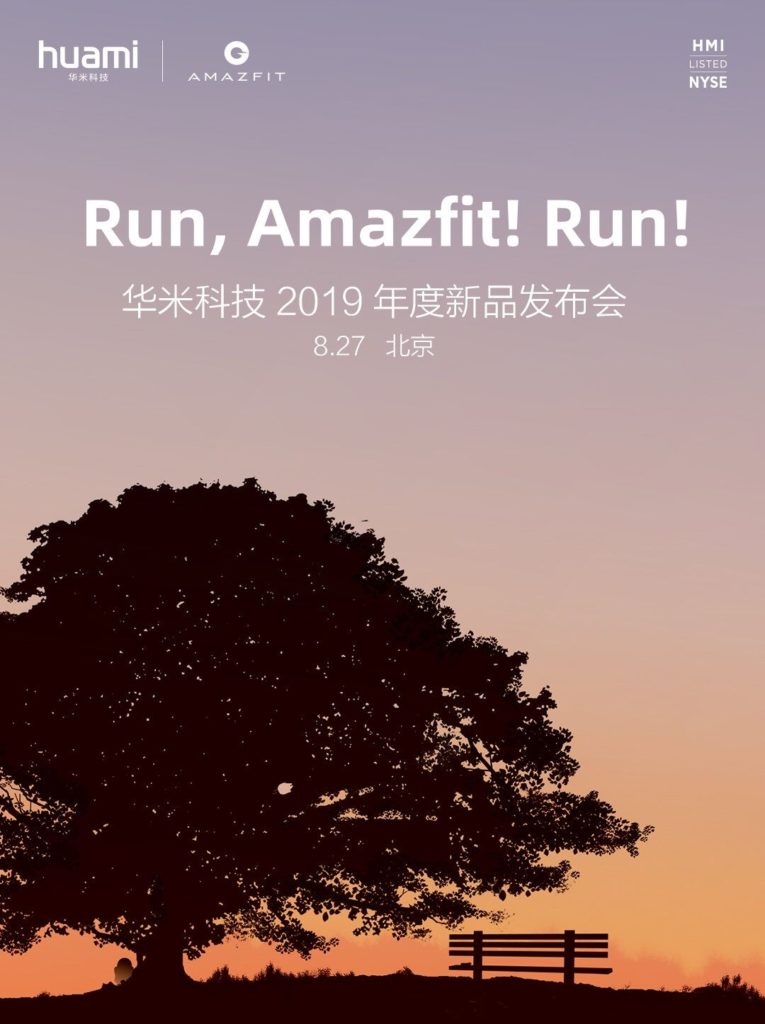 The featured image was shared by the company VP earlier and it shows a square dial along with beautiful slightly curved edges, which looks like 2.5D curved glass. The official also revealed that the watch has a better pixel density which is 341 PPI compared to the Apple Watch which has 326 PPI. The square form-factor allows for more information to fit into the UI which is crucial for such a small device, according to the company. Also, this will be an AMOLED display which makes things more interesting. Huami usually has long-lasting watches and this one is also rumoured to have 10-day battery life. Also, considering Huami's business model, it's very likely to be much cheaper than Apple's offering.
The teaser doesn't say much apart from the tagline "Run, Amazfit! Run!" which is obviously inspired by the Hollywood movie Forrest Gump and this also means that we'll be looking at fitness-centric features on the watch. Huami sells accessories under the Amazfit brand outside of China, hence we expect the smartwatch to launch with that branding when it launches overseas. Huami's latest wearables with the square form factor have been rather affordable. The Amazfit Bip Lite tracker, for example, sells for Rs 3,999 in India.