When it comes to smartphone chipsets, Qualcomm and MediaTek are the popular choices. But did you know that there are companies like Apple and Samsung, which design their own chips to power their offerings? What's more interesting is the fact that these homebred chips are often as fast as their Snapdragon counterparts, if not better. But there's one more manufacturer that has done exceedingly well in recent times when we talk about mobile processors. Yes, we are talking about Huawei, which makes its own SoCs under the HiSilicon brand. The best part of the new HiSilicon processors is that they pack a lot of raw power, along with being battery efficient.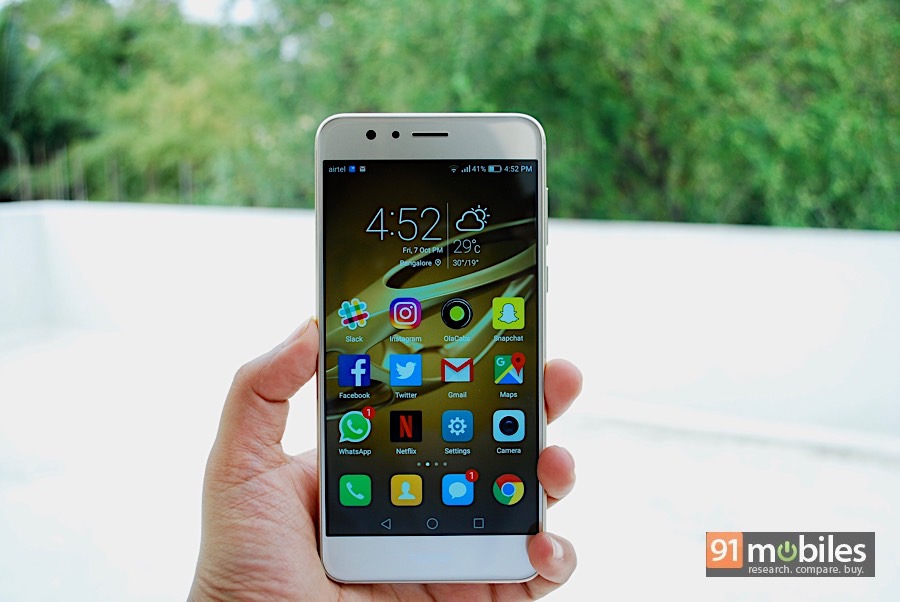 Huawei's sub-brand, Honor, also benefits from HiSilicon chipsets. Take for instance, its latest flagship the Honor 8, which draws fuel from the powerful Kirin 950 processor. The brand is ensuring that the smartphone is loaded in all aspects, perhaps that's why it's using the same processor that's powering Huawei's premium offering, the P9. We've already been impressed with P9's performance, and the Honor 8 should be able to deliver a similar experience.
Talking about other specs, the Honor 8 fires on all fronts – a 5.2-inch full HD display, dual 12MP rear cameras, a fingerprint scanner, 4GB of LPDDR4 RAM, and Android 6.0 Marshmallow with EMUI 4.1 on top. So what does a smartphone with these specs require to make it an even better deal? A processor that can handle anything you throw at it, while being power efficient… and that's where, the 950 SoC flexes its muscles.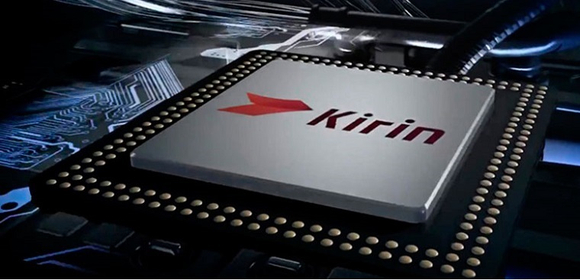 Like most modern mobile processors, the Kirin 950 SoC is based on a big.LITTLE architecture, featuring four high-performance Cortex A72 cores clocked at 2.3GHz as well as four power-efficient Cortex A53 cores running at 1.8GHz each. So, when you're using your smartphone for light tasks, the Cortex A53 cores can do the trick, while the moment you open a graphics-intensive game or a heavy app, the Cortex A72 cores can jump right into the act. Eventually, this arrangement results in a longer battery life for your handset. Talking about graphics, it's worth mentioning that the SoC comes with Mali T880MP4 GPU, with the clock speed of 900MHz. The graphics engine promises smooth and lag-free rendering. In fact, it's up to 40 percent faster than its predecessor – the Mali-T760.

Based on the 16nm FinFET Plus architecture, the Kirin 950 comes in a small die size, which is a big step forward in the world of mobile technology. It results in numerous benefits including lesser heat dissipation, better power efficiency, and even a slimmer profile. Interestingly, the company has also included an intelligent i5 co-processor with the SoC. It acts as a sensor hub to manage all the sensors, such as a gyroscope, an accelerometer, a magnetometer, etc. What this means is that the i5 co-processor works in the background actively to track these sensors. This leads to faster response times and better battery life.
And if so much power optimisation wasn't enough on the hardware front, the Honor 8 comes with a few software tricks as well. With the use of Kirin 950 processor and so many optimisations, the Honor 8 is able to deliver a power-packed performance, along with an impressive battery life with its 3,000mAh unit. For example, the company claims that its Smart Power 4.0 protocols help maximize standby time for up to 1.77 days with normal usage or up to 10 hours of video bingeing.
Showcasing its chip-making prowess, the company recently took covers off its latest mobile processor dubbed Kirin 960. The octa-core SoC is made up by four Cortex A-73 cores and four A-53 cores, and is so powerful that it's able to beat the likes of the Apple iPhone 7 in a test. For gamers, it has the latest Mali-G71 MP8 GPU. The silicon also comes with support for next-gen Vulkan graphics, to render superb graphics. Enabling fast data transfers, it comes with UFS 2.1 storage.
Core performance isn't all that matters with the Kirin 960, as the SoC comes with a number of features for camera, multimedia, connectivity, and more. Its image signal processor (ISP) supports dual cameras at the back to offer impressive images. To offer superb audio experience and HD voice clarity, it has Hi6403 chip. The chipset is also future-ready as its LTE modem can support 4G speeds up to 600Mbps, along with dual-SIM support. It's also world's first chip that has finance-level security, thanks to the integrated secure element (inSE).

Even with all the power, Huawei has ensured that chip doesn't strain the battery life, as the company promises that it will offer double the runtime while playing Pokémon Go. The SoC is expected to power Huawei's upcoming flagship, and there's a little doubt that it'll be setting new benchmarks for the competition.
Since the Chinese conglomerate develops its chipset for its own devices, it's been able to better optimize the hardware and software to work in tandem, leading to fluent animations, better performance, and an overall better battery life. Apple has been doing this for years, and with brands like Huawei jumping into the mix, this is going to get even bigger and better, giving consumers the best of both worlds.