"IndusOS' AppBazaar presently powers Samsung's Galaxy app store, and features popular apps like Snapchat, TikTok and more."
Huawei found itself in a tricky situation when the United States government decided to put it in the entities list of its Department of Commerce, essentially barring it from partnering with US companies. With Google also being part of the list, Huawei lost the right to offer Google's Play Services on its phones. As a result, while many of its recent flagship phones have featured stellar hardware, they've missed out on the one key element that helps users make the most of their phones — apps. Now, in a bid to tackle this, it seems that Huawei is looking to partner with Indian firm IndusOS, and feature the latter's AppBazaar app store on its phones in India.
A report on the matter by The Economic Times states that Huawei is looking to offer users a curated app store experience on its Android phones in India, which remains a crucial market for smartphone manufacturers. It further states that while the present discussions are about offering the IndusOS AppBazaar on Huawei and Honor phones in India, both the companies are mulling over the possibility of using the same store in devices in international markets too. As a result, it is possible that AppBazaar may not feature in its present form within Huawei's EMUI interface. Instead, Huawei may implement the app store with its own makeover, thereby sourcing only the services from IndusOS.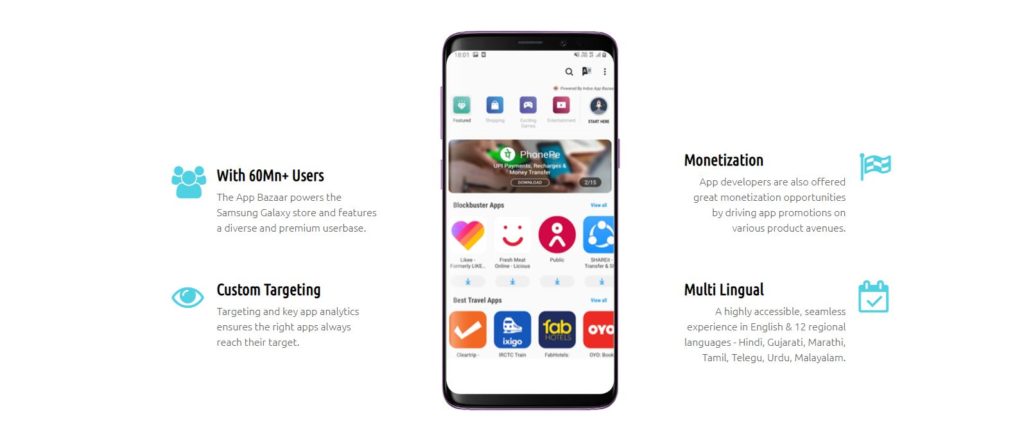 Interestingly, AppBazaar's biggest attraction is a multi-lingual regional interface for Indian users, wherein the app store and its apps are offered in Hindi, Gujarati, Malayalam, Bangla and other languages. The interface is also tuned for first-time or new smartphone users, and the entire app menu and its text are offered in the chosen regional language. Furthermore, IndusOS' AppBazaar features apps such as WhatsApp, Instagram, Facebook, Skype, UC Browser, Ola, Flipkart, Hotstar and more, all of which are quite popular among Indian users.
IndusOS presently partners with Samsung, and its app store is featured in Samsung's phones as the Galaxy App Store. It presently boasts over 60 million active users of its store, and advertises elements such as better monetisation opportunities for developers. Given the threat it represents to Google's dominance of the smartphone app market, the latter is said to have filed for being exempted from the US trade restrictions, which would allow Google to resume normal trade with Huawei, again. However, there is no clarity so far on whether Google would be granted exemption, or how long might the proceedings take to conclude.