"The Maimang 8 is the successor to the Maimang 7 and could be known as the Mate 30 Lite in regions outside China"
Despite recent rumours about Huawei looking to pause production of its smartphones, the company has just announced the launch date for a new phone. According to a new invite, the Huawei Maimang 8 will be unveiled at an event in China on June 5th, pegging the launch just a couple of days from today. Looks like the reports were wrong, and Huawei will continue to launch new products.
The Huawei Maimang 8 will be a mid-range smartphone and the successor of the Maimang 7. It could be sold as the Huawei Mate 30 Lite in other parts of the world. To announce the launch date for the new phone, Huawei has released three posters highlighting key features of the phone. The posters, thus, have revealed the specifications of the device as well.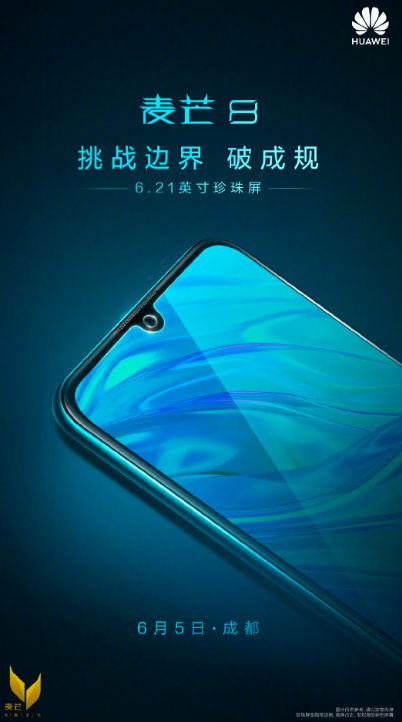 As per the first poster, the Maimang 8 smartphone will come with a 6.21-inch display with slim bezels and a teardrop notch. The second poster reveals that the phone will come with up to 6GB RAM and 128GB of onboard storage. It also shows that a 3.5mm headphone jack is available on the phone, along with a microUSB port for charging/ data transfer.