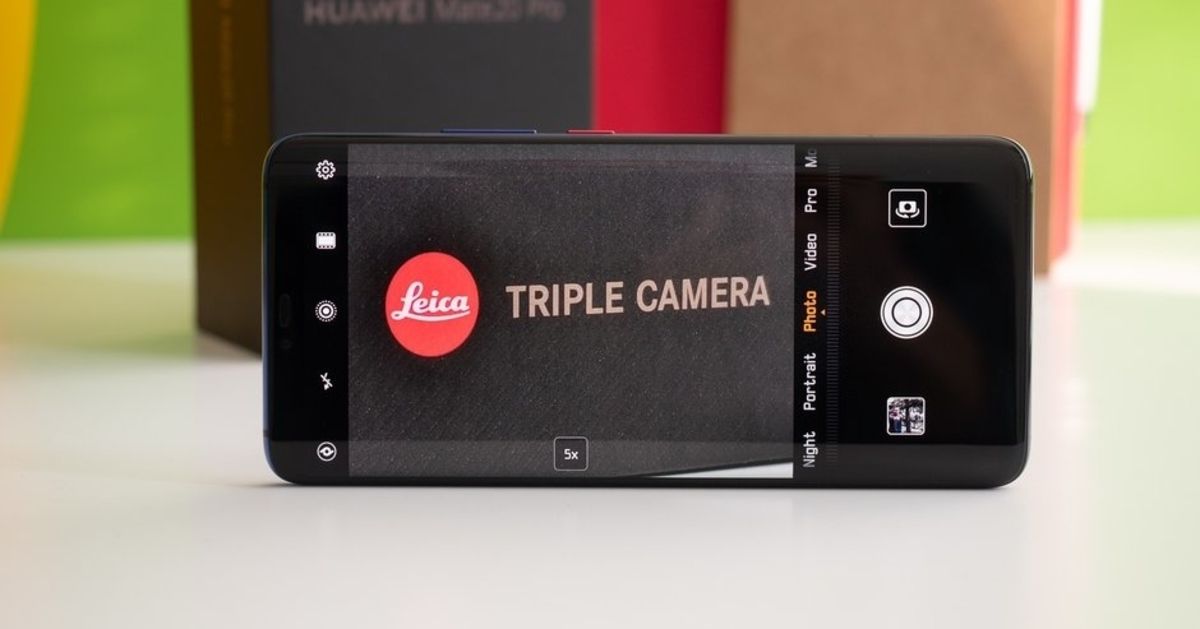 "The Huawei Mate 20 Pro features a Leica Vario-Summilux-H lens system, along with a 40-megapixel primary sensor that's much larger by smartphone standards"
The Huawei Mate 20 Pro (review) has become the company's second smartphone to climb to the very top of DxOMark's charts. The camera certification folks at DxOMark had previously ranked the Huawei P20 Pro (review) as the best smartphone camera to have been made till date, achieving a score of 109, outgunning Apple's flagship iPhone XS Max (review) in the process. With this, Huawei has two phones at the top of the charts when it comes to camera performance, at least according to DxOMark.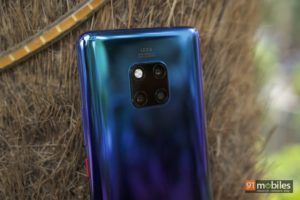 In DxOMark's tests, the Mate 20 Pro scored 109 points in total, as against the iPhone XS Max's score of 105. It scored 114 points in photography performance, with DxOMark's review noting key points as good target exposure (possibly owing to the high quality, Leica-certified optics), wide dynamic range for higher contrast and details, low noise even in higher ISO levels, and excellent white balance adjustment. The Mate 20 Pro scores lesser in videography performance, scoring 97 points. Nevertheless, DxOMark notes "fast and smooth autofocus system with good tracking performance, accurate white balance as well as pleasant colour rendering, and low levels of noise, especially in bright shooting conditions," in its review.
The Huawei Mate Pro is powered by three imaging sensors at the rear, arranged in a 2×2 grid that includes three lenses for the three sensors, and a dual-tone LED flash. The three sensors can work in tandem, or even separately from each other, but always co-depend to enhance the overall photograph. At the centre of the action is a 40-megapixel, 1/1.73″-type primary imaging sensor, which serves as the primary sensor for capturing all the light and colour data. It is 25 percent larger than a conventional mobile imaging sensor, with 1.0µm pixel size accounting for the absence of a secondary monochrome sensor that assists with picture details on the Huawei P20 Pro.
Instead of the monochrome sensor, Huawei has used a 20-megapixel, 1/2.7″-type sensor with ultra-wide angle, f/2.2 lens, which helps it increase the field of view, since the 40-megapixel sensor already captures plenty of details. The third camera is the most interesting one, using an 8-megapixel, 1/4″-type sensor, with a Leica Vario-Summilux-H f/1.6-2.4 variable aperture lens to lend 3x optical zoom to the mobile camera. All this is further aided by Huawei's Master AI mode, which is powered by the new generation, 7nm Kirin 980 processor platform.
Despite being rather pricey, Huawei users will be pleased to note that they did not spend all their money for nothing, after all.