"New leaked photos show the front panel of the Huawei Mate 30 Pro with a wide notch"
We've been hearing about the upcoming Huawei Mate 30 Pro a lot lately. The flagship Mate series smartphone from Huawei is expected to be launched later this year. Recent leaks and reports have described a centrally placed cutout for the front camera. However, a new leak has now surfaced claiming that the Huawei Mate 30 Pro will feature a wide notch on the front. The leaked photos of the front panel, supposedly of the Huawei Mate 30 Pro, show the wide notch and a bunch of holes for various sensors.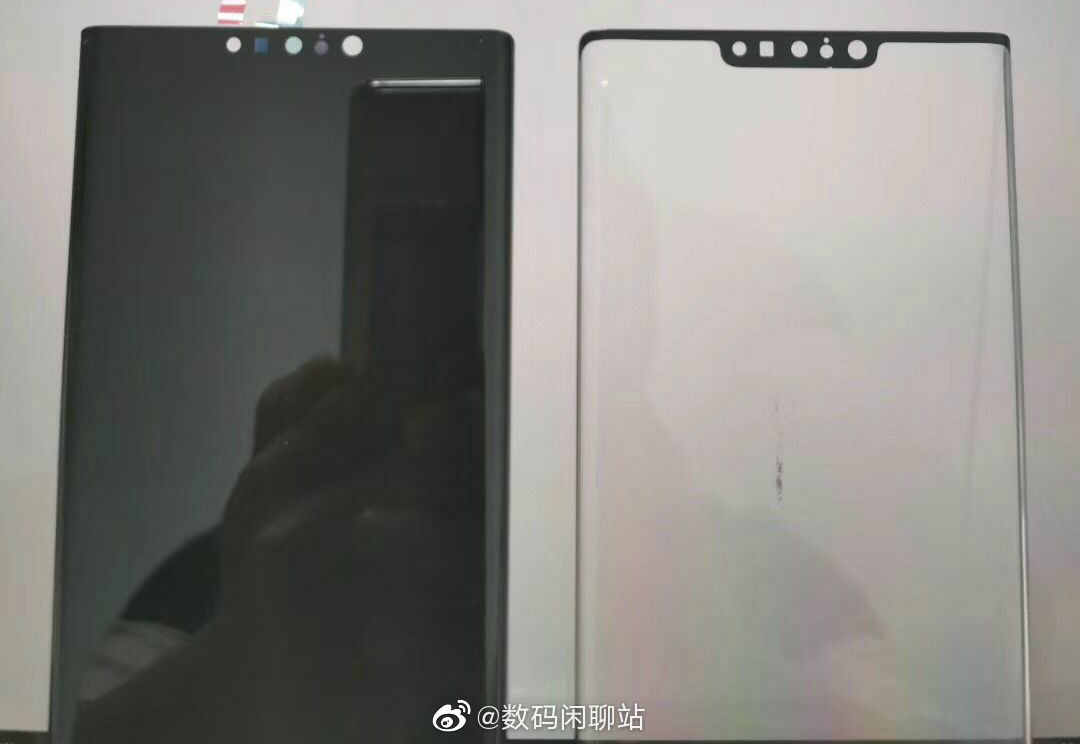 The Mate 20 Pro (review) also came with a wide notch up front and included sensors for 3D depth sensors for secure face unlocking. That may be the case with the Mate 30 Pro as well, if this leak turns out to be true. The upcoming Mate flagship will also feature a 3D Face recognition system similar to that of the Mate 20 Pro. The wide notch on the front panel shows several cutouts, which could house all the required sensors such as an IR scanner, flood illuminator and others.
However, the notch on the leaked front panel is slightly wider than what's present on the Mate 20 Pro. It is possible that the Mate 30 Pro has even more advanced face recognition system. Also seen in the leaked images is the entire front display panel. The display is still curved on the sides, but the curve is steeper this time. Details of the display isn't available as of now, but you can expect a Super AMOLED screen with QHD+ resolution and 90Hz refresh rate.
Two other images of the front panel, which show the curved edges, can be seen below. You may notice that the wide notch isn't visible in the image. Therefore, we are not sure what to make of this leak. Will the Mate 30 Pro have a wide notch or will it feature a centrally located camera cutout similar to the upcoming Samsung Galaxy Note 10. There's still plenty of time for Huawei to announce the phone, which is also said to house the Kirin 985 chipset, quad-cameras at the back in a circular setup, a 4,500mAh battery with 55W fast charging, and more.