"5G variant of the Mate 30 Pro scored two points more than the standard Mate 30 Pro on DxOMark"
DxOMark has posted its review of the Huawei Mate 30 Pro 5G and has crowned it the best camera smartphone. Huawei now holds the top two spots on the list, with the non-5G variant taking the second spot. The Mate 30 Pro 5G scored a total of 123 points in the DxOMark camera test, which is two points higher than the Mate 30 Pro LTE version. According to the website, the Mate 30 Pro 5G saw an improvement in its photo scores, which is how it managed to score more. The phone scored a total of 134 points in the Photo test, which is the best for still photography on a smartphone.
The website states that the Mate 30 Pro 5G has a wide dynamic range and offers good exposure. There's not a lot of difference between the image quality and performance between the Mate 30 Pro and the Mate 30 Pro 5G. Customers will be able to see slight improvements in features such as Portrait mode, Zoom, and Night photography. However, the ultra-wide camera performance score for the 5G variant was lower than that of the standard variant.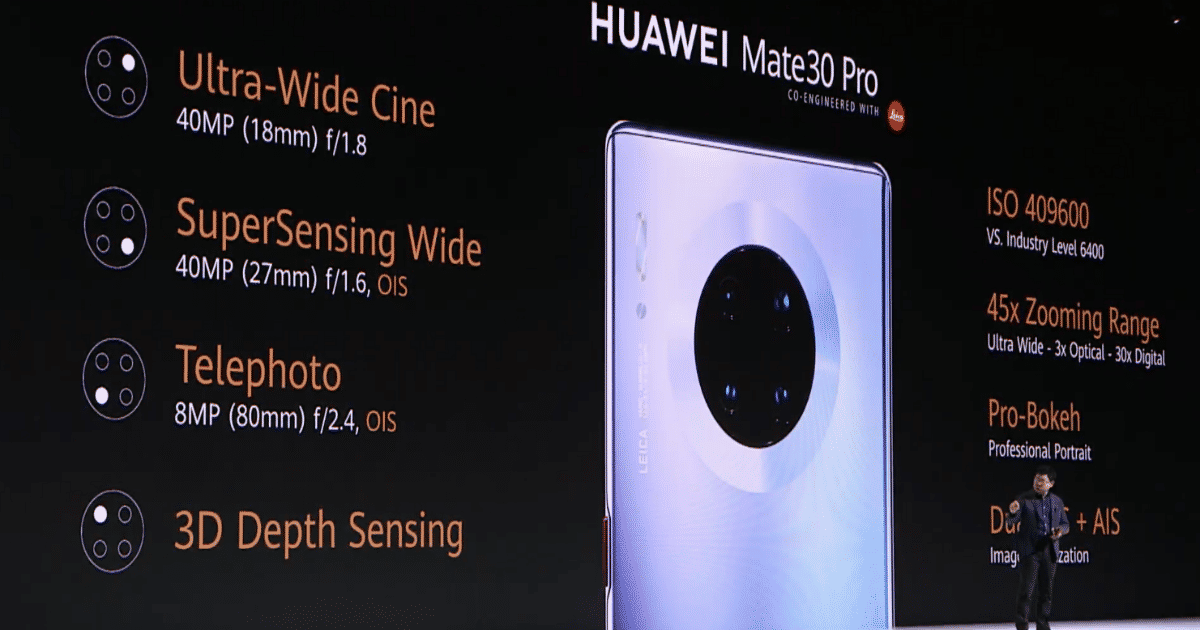 Huawei has improved anti-distortion on the wide-angle camera, but this has resulted in a reduced field of view. The zoom feature has been improved as well, with better autofocus and details. However, long-range zoom quality is still not as detailed as the Huawei P30 Pro's periscope camera system. Next, the portrait photos taken with the Mate 30 Pro 5G offers better dynamic range, and the Night Mode is now even better than the standard variant. Flash portraits are also slightly improved with less noise and sharper details.
DxOMark further states that the Mate 30 Pro 5G variant offers more natural colours with better white balance and saturation. Coming to video performance, the website says that Huawei has improved the video quality on the Mate 30 Pro 5G. It now scores a total score of 102 points, which is among the highest on the list. Features such as auto-focus, noise, and details are also slightly better in video.