"Huawei Mate 30 Pro received a total score of 131 points in the DxOMark photography tests, and an overall camera score of 121 points"
The Huawei Mate 30 Pro may have a completely different set of worries thanks to the US trade war and the inability to use the Android app ecosystem. But, if you ask DxOMark, you'll be told that while the dearth of apps is a major issue, the camera unit certainly isn't. In fact, it has just topped the list in DxOMark's list of best camera phones, in both photography and overall camera performance.
To achieve this, DxOMark notes that the Mate 30 Pro offers excellent versatility, with great consistency shown in the way to phone handles its colours, textures and noise levels. It does so with a mix of optics, image sensors and Huawei's own, AI-tuned computational photography algorithms. As DxOMark says, the Mate 30 Pro particularly excels at low light photography, with very good noise reduction and preserved, true to source details and textures as well. This is likely made possible because of the combination between the 40-megapixel 'Super-Sensing' quad pixel array sensor, and Huawei's party piece — the massive, 1/1.54-inch 40-megapixel 'Cine' sensor.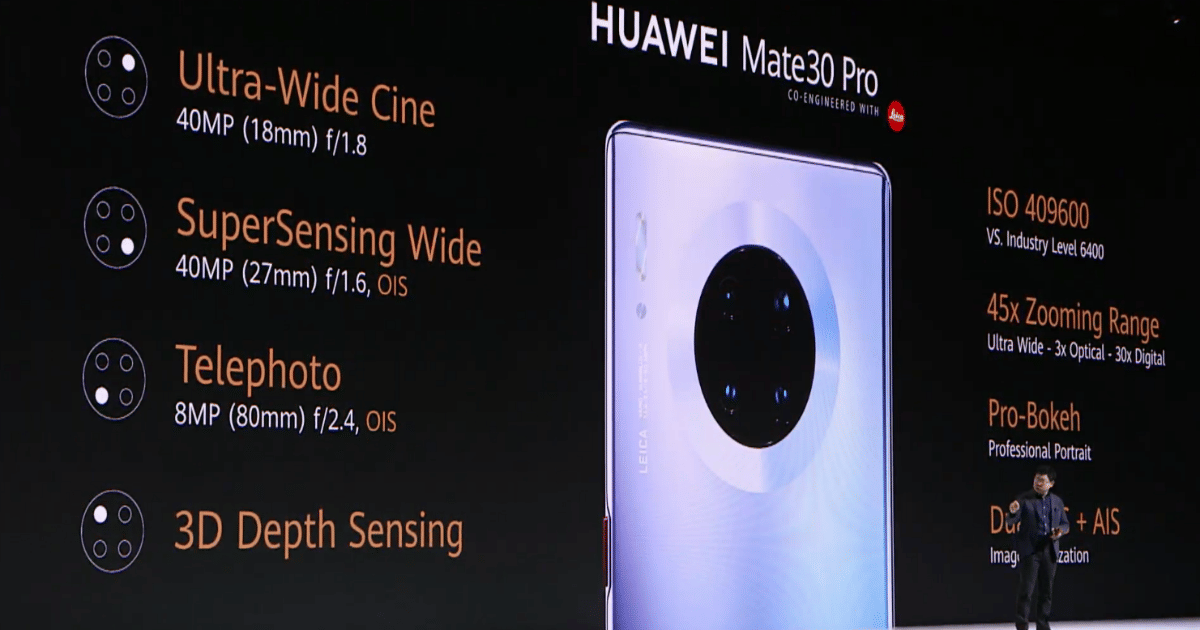 DxOMark further states that the auto exposure of the Mate 30 Pro camera manages subject illumination very well, with the AI algorithms seemingly adjusting exposure times quite well in low light. The organisation also notes the wide dynamic range of the camera, which is in line with expectations, particularly because of the large 'Cine' camera, which has the potential to contribute heavily to colours and tonal accuracy, in any condition. However, DxOMark does not under-exposure in some strongly lit scenes, which may cause inconsistency in the way the Mate 30 Pro shoots landscapes in the long run. Furthermore, it says that the saturation levels are quite good, and white balance is stable and accurate, but with a hint of over-saturation in many places.
DxOMark further reveals a bunch of interesting details about the Mate 30 Pro's camera, showing the use of 3x optical zoom range instead of 5x, and using a super-resolution mode to offer hybrid zoom-like functionalities. The camera also reportedly offers good depth estimation, which should help produce natural bokehs. However, DxOMark also notes a lack of dynamic range and a hint of undersaturation in bokeh photos, although we do not see that largely ruining skin tones.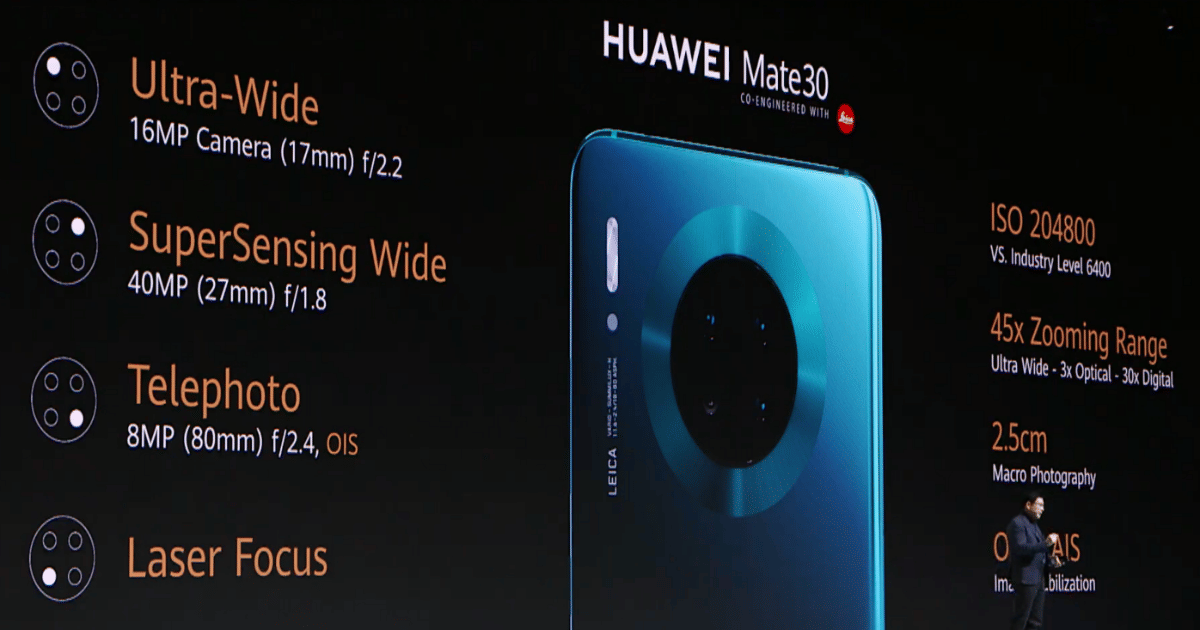 Finally, the Huawei Mate 30 Pro is said to have received one point lesser than the Samsung Galaxy Note 10+ 5G in video recording performance, largely due to the missing HDR recording feature. Apart from this, the Mate 30 Pro is ranked an excellent performer, with great tonal balance and texture representation in 4K videos. Autofocus and stabilisation also work as intended, making the Mate 30 Pro good enough to suit the palate of most casual users.
While such results were expected from Huawei's Mate 30 Pro flagship, it remains to be seen how the brand manages to convince users to buy the device solely based on its camera, even with the massive hole of missing Android apps at hand.