"The Huawei Mate 30 specifications mentioned in the report include the Kirin 990 processor and Android Q-based EMUI 10 skin without preloaded Google apps"
The Huawei Mate 30 series is now in the spotlight after the wrap-up of its its headline-grabbing Developer Conference in China last week. And although, there's no official word, a Russian publication is saying that the Huawei Mate 30 series will be debuting on September 19th, citing Huawei Consumer Business Software President, Dr Wang Chenglu as its source for the information. The report has also revealed other information regarding the series including the SoC and a major software change. To recall, the Huawei Developer Conference last week saw the launch of the company's HarmonyOS, which is coming to the Honor Vision TV first.
Historically, the Mate series has always been launched in October and this is why there is skepticism regarding this newfound information, which was reported by Mail.tech.ru. As for the CPU, the Mate series always debuts the newest HiSilicon Kirin processor and the Mate 30 will reportedly get the Kirin 990 chip. Moreover, the series will also get the latest Android Q version as per the report, while there are rumours hinting that the Mate 30 Lite might run HarmonyOS out-of-the-box. This rumour is further fortified by the report that says the Mate 30 series will be unable to run Google Services due to unresolved issues from the trade ban.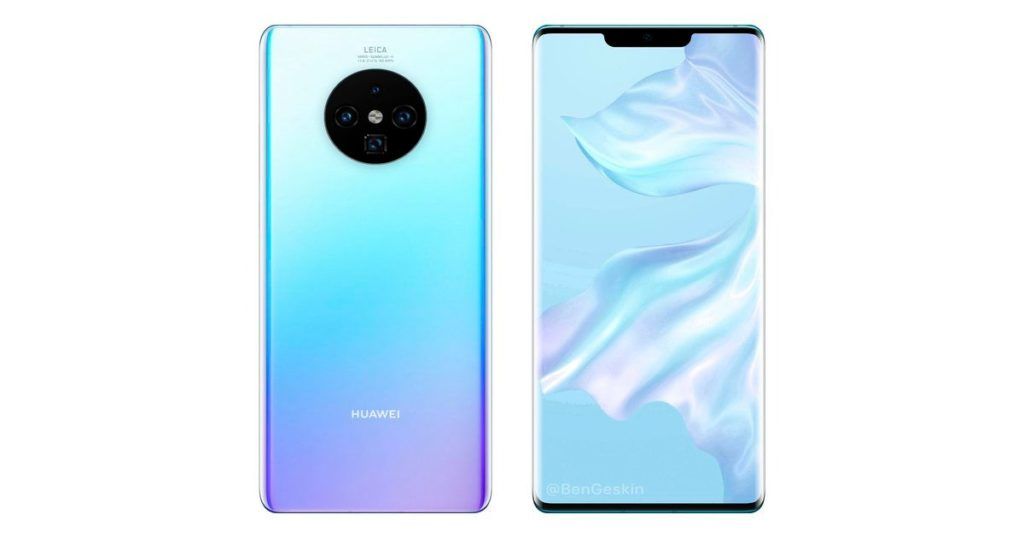 Coming to the Kirin 990 chipset, the logical deduction would be to presume a Kirin 985 SoC to succeed the current flagship Huawei processor. And that is what we think will be labelled as the Kirin 990. There's also set to be a massive change in the rear camera setup as latest leaks talk about two 40MP Sony IMX600 sensors. The primary one has a variable aperture of f/1.6 – f/1.4 with an RYYB pixel layout while the second has a 120-degree ultra-wide angle lens and finally, a third 8MP telephoto with 5X zoom capabilities.
Moreover, both the Mate 30 and Mate 30 Pro are expected to adopt a dual-curved edge display design with the Mate 30 Pro having more extreme curves. The long list of rumoured features goes on with 55W fast charging, 90Hz display refresh rate, and 3D face unlock for the Pro model.