"The Huawei Mate 30 Pro was spotted in a metro in China undergoing network tests along with some Mate 20 X 5G units"
Huawei's upcoming flagship, the Mate 30 Pro, has been spotted out in the open for the very first time. While we have seen leaked images of the front panel and renders of the Huawei Mate 30 Pro, we have never seen any real-life photos of the device. It will be a flagship smartphone that will compete with other 2019 flagships such as the Google Pixel 4, iPhone 11, and Samsung Galaxy Note 10+. The freshly leaked Huawei Mate 30 Pro live image reveals its front design, despite being covered by a protective case. However, we still don't have a look at the handset's back panel, which leaves us with contradictory information about the rear camera module.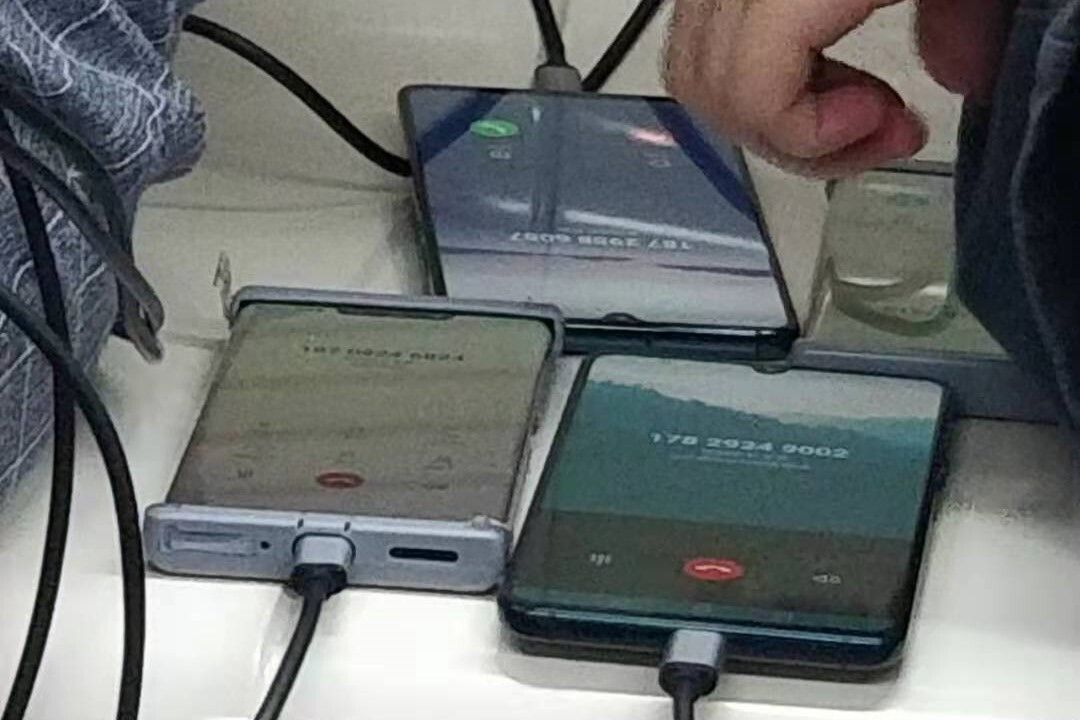 Huawei Mate 30 Pro in a protective case with a wide notch at the top.
A user posted the photos to SlashLeaks, revealing the front design of the Mate 30 Pro. Recent front panel leaks had shown us that the smartphone will feature a wide notch similar to that of Mate 20 Pro. The new photos confirm this and prove that the upcoming Mate smartphone will indeed feature a 3D Face recognition system like the Mate 20 Pro. The feature is said to be more advanced in the new phone though.
Apart from the notch, you can also see the curved sides of the phone. The curved edges give the impression that the phone doesn't have any side bezels. Unfortunately, since the phones are covered by protective cases, the bottom chin and the top bezel are masked. You can, however, see that the phone now has a separate speaker grill at the bottom. The Mate 20 Pro had the speaker hidden behind the USB Type-C port, which was a bad decision. Huawei seems to have fixed that with the Mate 30 Pro. The photos also show a SIM card tray next to the USB Type-C port. The 3.5mm headphone jack is nowhere in sight.
The Huawei Mate 30 Pro is expected to ship with a Super AMOLED display with 90Hz refresh rate. It will most likely be powered by the Kirin 985 chipset and feature a quad-rear camera setup. We haven't seen any real-life pictures of the back of the phone yet. However, renders show that the phone will feature a circular rear camera setup, unlike the square setup on the Mate 20 Pro.