Highlights
Huawei Mate X2 could feature a dedicated desktop mode
It could also come with a 360-degree hinge that allows it to fold both ways
Huawei Mate X2 launch date is February 22nd in China
Information about the Huawei Mate X2 foldable smartphone has been around online since as early as 2019. A new leak from Weibo sheds some more light on some Huawei Mate X2 features. A teaser image showcasing the foldable suggests that it could come with a dedicated 'laptop' mode. One-half of the screen will likely serve as a keyboard/trackpad, while the other half could display content in landscape mode. Several Huawei smartphones already support a Samsung DeX-like desktop mode, so it shouldn't be too hard for the company to implement something similar on the Huawei Mate X2. It shouldn't be long before we find out more, as the Huawei Mate X2 launch date is February 22nd.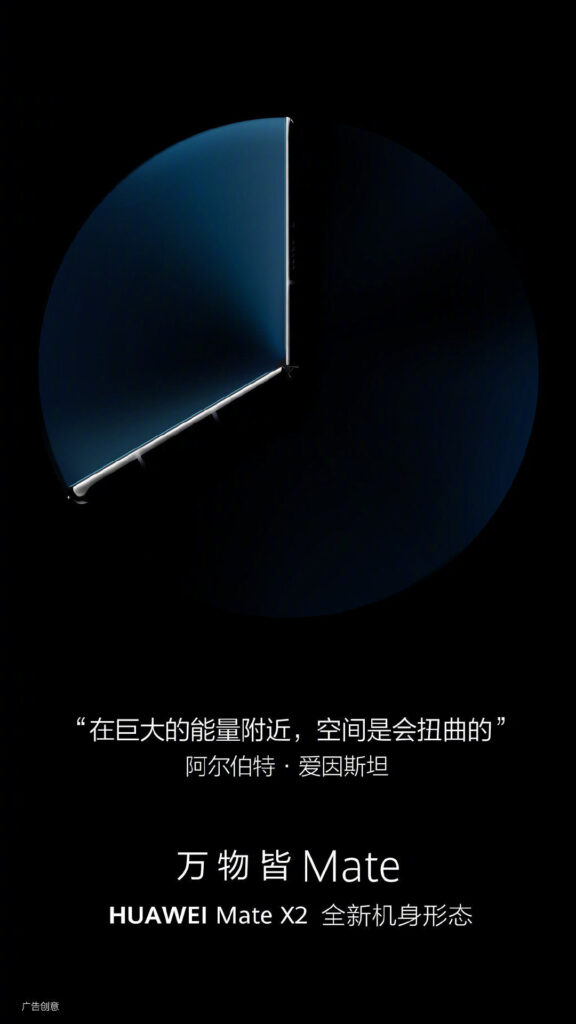 The above poster also tells us quite a bit about the Huawei Mate X2 design. Unlike its predecessor, it will fold inwards, similar to how Samsung's foldable phones operate. One speculation states that the laptop mode will automatically trigger itself when the tablet is folded a certain way. Another one says that the hinge can rotate 360-degrees, allowing the tablet to fold both inwards and outwards. It could support input via a stylus too, although that seems somewhat improbable.
Given that the Kirin 9000 is the only flagship chipset left in Huawei's tank, it stands to reason that it will power the Huawei Mate X2. We can expect it to feature a camera setup similar to that of the Huawei Mate 40 Pro or Huawei Mate 40 Pro+. Its 8.3-inch AMOLED screen is expected to refresh at 120Hz. A previous leak confirmed that it would support 66W fast charging.