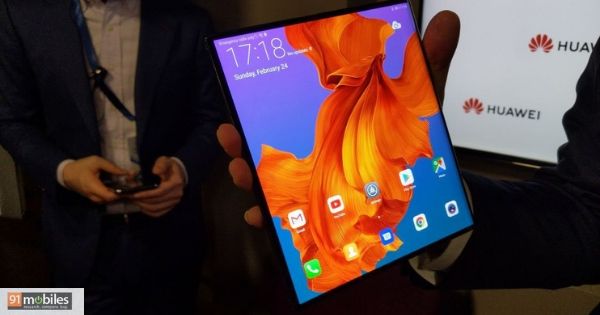 "Huawei Mate Xs is expected to come with Kirin 990 SoC, reinforced display and a redesigned hinge, and dual-mode 5G support"
Huawei confirmed to launch a superior model of its Mate X foldable phone, dubbed Huawei Mate Xs. Considering that 2018's Kirin 980 SoC powers the Mate X, it's anyone's best guess the successor would ship the latest Kirin 990 5G chipset. Back in December, the handset had bagged China's 3C certification with model number TAH-AN00m, and now, the foldable phone has surfaced on the database of TENAA. This confirms the Huawei Mate Xs would support 5G connectivity with NSA and SA dual-mode in China. Unfortunately, the TENAA listing isn't updated with images and complete specs sheet.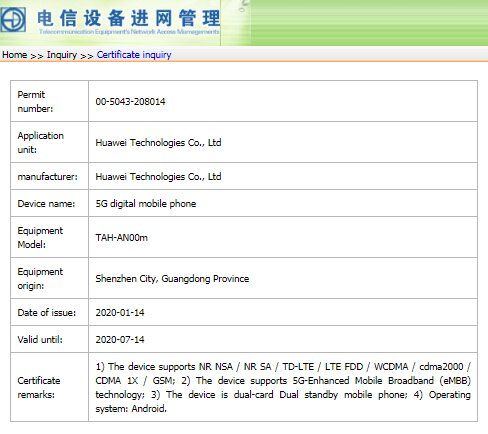 Huawei Mate Xs 3C certification revealed that it would come with 65W fast-charger. Huawei's CEO Yu Chengdong in an interview confirmed the Huawei Mate Xs would be unveiled at the Mobile World Congress (MWC) 2020 tech trade show that is scheduled between February 24th to 27th. The Huawei Mate Xs would feature a reinforced display and a redesigned hinge to make the device's build quality more durable. Rumours suggest the upcoming Mate Xs wouldn't be as costly as the standard Mate X despite the design improvements. Hopefully, the TENAA listing is updated with specifications and images in the next few days.
Separately, Huawei Mate X successor is said to launch in Q3 2020 with a design similar to the Samsung Galaxy Fold. This means the fold is inwards now and not outwards as on the original Mate X. There will be a smaller screen on the other side for selfies and quick access to notifications and full-screen on the front. It could come with Kirin 1000 SoC that might be unveiled at the IFA show in the second half of 2020. We should know more details about the Huawei Mate X2 in the coming months.