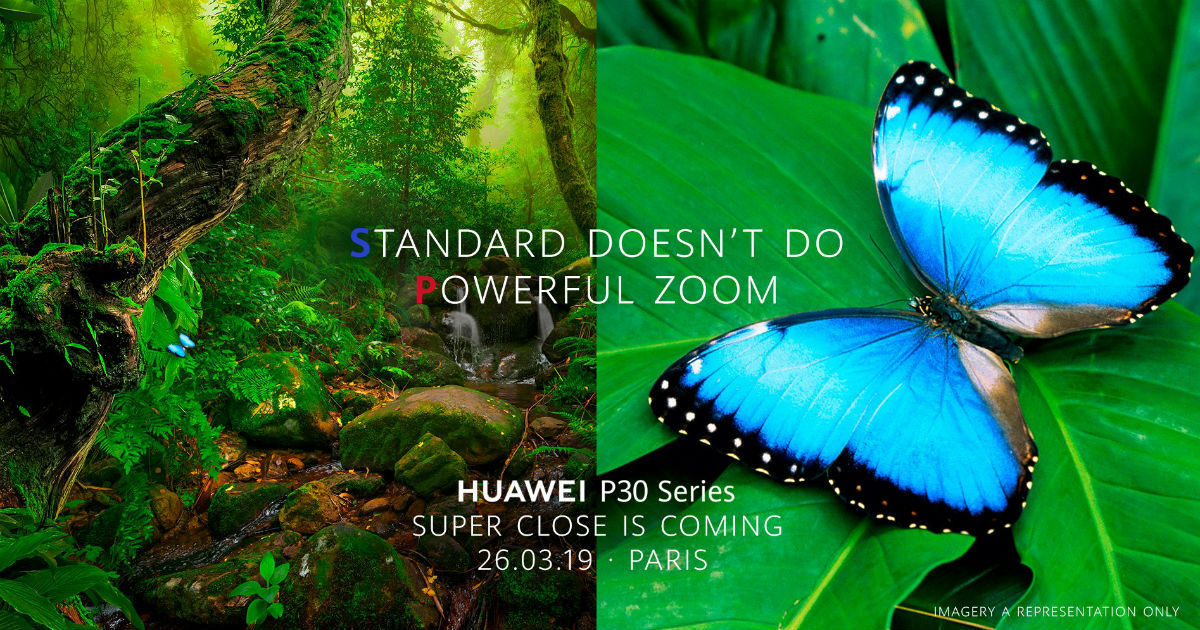 "The Huawei P30 series of smartphones are pretty much confirmed to launch next month, and bring extensive optical zoom not seen before in smartphones."
Huawei has now been pretty much confirmed to not bring its upcoming flagship lineup, the Huawei P30 series, to the Mobile World Congress party this year. Instead, it will be launched at a special event by the company on March 26th. With over a month to go for the launch, Huawei has now taken to releasing more teasers about its upcoming smartphones, officially.
The latest official teaser for the Huawei P30 smartphones show what is supposed to be extensive optical zoom for the Huawei cameras. The Huawei P20 Pro already included up to 3x optical zoom, and the P30 series is expected to improve upon the already existing offering from Huawei. The word on the street suggests that Huawei may introduce 10x hybrid optical zoom technology that will offer a new arrangement of lenses within the smartphone's body to produce extensive optical zoom, minus the moving lens apparatus.
The competition isn't even close. A better zoom is coming on 26.03.2019. #RewriteTheRules #HUAWEIP30 pic.twitter.com/mdXWlFqsl1

— Huawei Mobile (@HuaweiMobile) February 20, 2019
The teasers shared by Huawei, on this note, seem to hint at just that. Huawei has released a teaser poster on Twitter, showing a snap of foliage, and a parallel shot of a contrast-coloured butterfly zoomed in from afar. There is also a bit of a tongue in cheek humour attached to the post — the text on the teaser poster states 'Standard won't do', with the 'S' highlighted in Samsung's trademark blue colour, very coincidentally on the day of the Galaxy S10 lineup's launch.
Huawei's P30 lineup of smartphones are expected to be powered by the latest HiSilicon Kirin 980 processor, along with up to 8GB of RAM, up to 6.5-inch AMOLED displays, and all the features that you would expect from a present generation flagship smartphone. The Huawei P30 lineup of devices are expected to include at least a triple camera setup, with the P30 Pro touted to include up to four rear cameras, within which the 10x optical zoom setup is slated to be included.