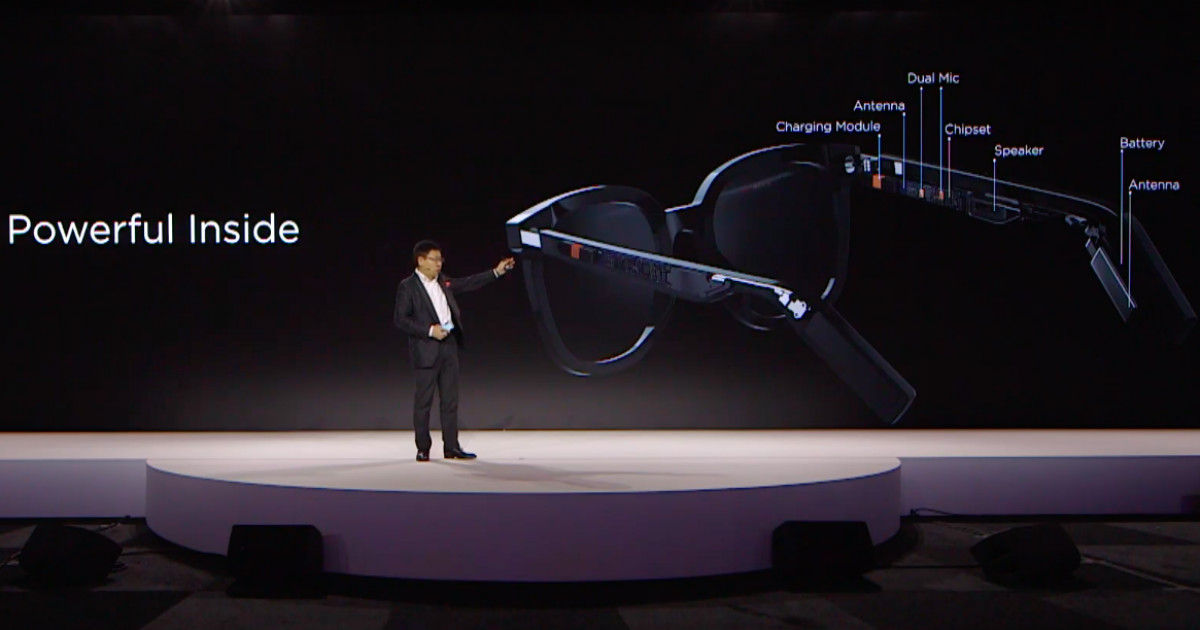 "The glasses are built to look like regular eyewear and include semi-open stereo speakers, dual-mic beamforming, and contactless NFC charging"
Huawei has pulled off a rather surprise launch with its new smart eyewear range of products. The smart glasses were seen in both standard eyeglasses and sunglasses formats and are being built in partnership with eyewear specialist Gentle Monster. The glasses have been built as devices that can make calls, play music, and are even integrated with the slew of AI assistants to provide you audio cues and alerts, without you needing to access a smartphone.
Huawei's smart eyewear range include a chipset, battery and antenna integrated into the frame sticks of the spectacles. The speakers themselves are dual semi open speakers, using such a structure so that Huawei could do without including earbuds or bundling in the rather edgy bone conduction technology to drive audio to your ears. In this case, the semi-open speakers are in direct contact with your ears, and drive audio right at it.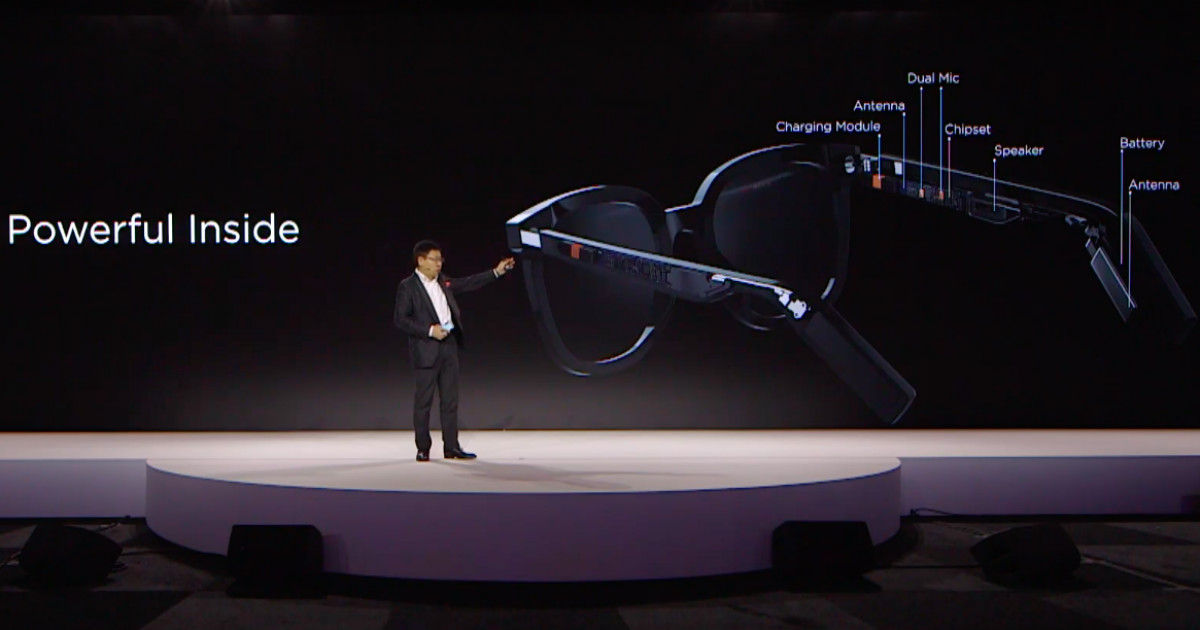 Huawei claims that whatever audio is being driven to your ears would not be heard by anyone around you, which is why the use of this semi-open design. While we reckon there is bound to be some sound leakage, it needs to be seen in person to fathom what Huawei has really pulled off here.
The smart eyewear range also includes dual microphones to enable beamforming technology to pick up your voice, despite the awkward positioning. With the ability of picking up your voice, Huawei has also integrated AI assistant operations into the glasses — you can now ask even your spectacles to tell you a joke, and it is bound to oblige. The main connectivity with a smartphone will be done via Bluetooth low-energy standard, and the frames themselves will come with IP67 water resistance, to ensure that they remain robust.
The smart sunglasses by Huawei will be available across certain global markets from some time this July. It also features a charging case, which uses NFC-based contactless charging technology. Huawei claims that this is a world-first. Prices, however, have not been disclosed, suggesting that they are not quite at production stage yet. The brand said it estimates shipping from June 2019.