"Huawei VR Glass has 0-700 myopia adjustment, so people who wear glasses won't need to wear them while using the VR headset"
Huawei has finally launched its virtual reality headset, simply called the Huawei VR Glass, in China. Although the it has been officially unveiled by the company, the VR Glass will not be made available for purchase in the home market before December. The Huawei VR Glass comes with a foldable design, which should make it extremely easy to carry around. To make full use of the new VR headset, the company says that it will be offering 30,000 hours of VR content from partners. There are also more than 100 VR games that can be played with the headset.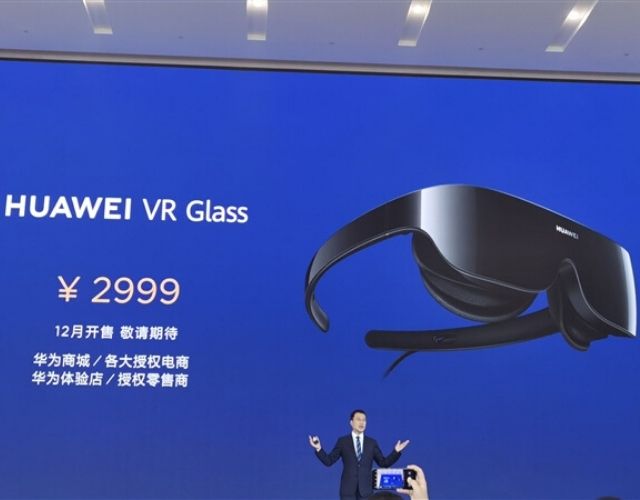 Huawei VR Glass price, specifications, and features
The Huawei VR Glass has been priced at CNY 2,999 (roughly Rs 30,000) in China. Moving to the specifications, the headset offers a screen resolution of 3200 x 1600 pixels and a pixel density of 1,058ppi. With a refresh rate of 70/90Hz, you will likely not feel dizzy even when you wear it for a long duration. The VR Glass presents a rather decent 90-degree field-of-view. Notably, the VR Glass headset weighs around 166 grams and has a lens barrel thickness of just 26.6mm, which is significantly less than that of the competition.
The headset even offers 3D surround sound and IMAX giant screen experience. The VR Glass can also be connected to Bluetooth headphones. Given that the headset comes with 0-700 myopia adjustment, people who usually wear glasses do not need to wear them while using the headset. The virtual reality headset also supports content from phones, which means that you will be able to connect your smartphone and play the supported content in VR via the headset. Huawei phone users will additionally be able to access fitness data via the headset.