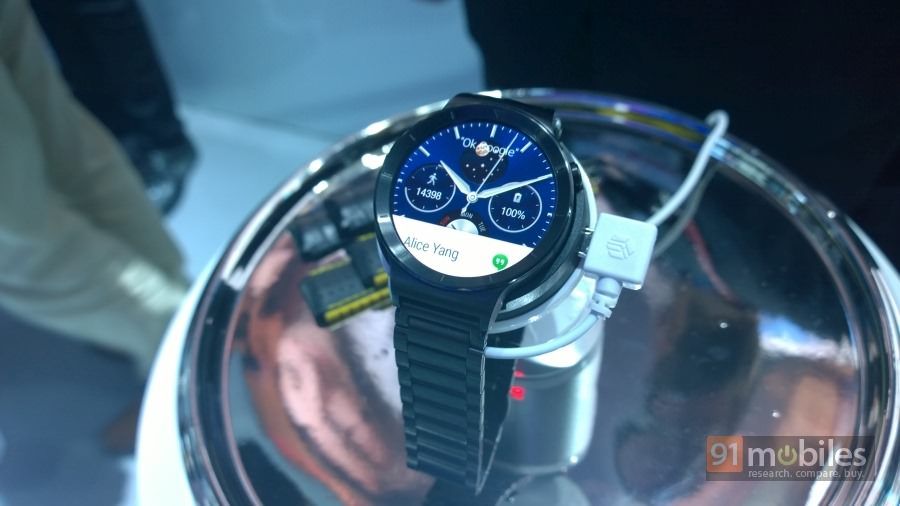 "The Huawei Watch looks good enough to give conventional luxury watches the jitters"
The fledging smartwatch arena got a big boost with the introduction of Google's Android Wear OS, giving vendors a platform on which to base their offerings on instead of going through the costly and time-consuming hassle to develop their own platforms. Android Wear (review) managed to bring a much-needed consistency to smartwatches, and yet gave manufacturers enough flexibility to design their products in different, unique ways to attract users. The early ones such as the LG G Watch (first impressions) weren't lookers, but the likes of the Moto 360 and the LG G Watch R showcased how to bring the oomph. Both the Moto 360 (first impressions) and the LG G Watch R also brought along circular dials – making them quite stylish and look similar to conventional watches. The ASUS ZenWatch is also a gorgeous-looking smartwatch if square screens are more your thing. But all this is old news.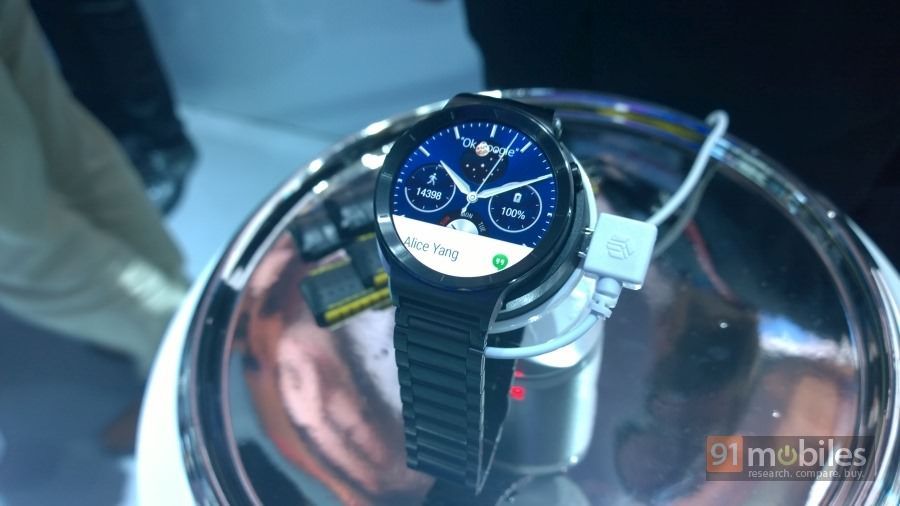 Apple's own Watch recently became official, but a few days earlier at MWC, Huawei pulled an Apple by introducing its own smartwatch and calling it… the Huawei Watch (just like what Apple has done). Huawei's offering is powered by Android Wear and also sports a circular screen. Crafted from cold-forged steel, sporting a 1.4-inch sapphire crystal display, and to be made available in black, gold and silver, the Huawei Watch looks chic and mesmerising. We can say so with conviction, because we saw one at the Huawei booth at MWC, and have a few pictures to prove it. There's immense potential for customisation too, as not only do you get 40 different watch faces to choose from out-of-the-box, you can even customise the look by opting for one of the many band options available in leather or steel.
Just to run you through the specs, the Huawei Watch flaunts a circular 1.4-inch AMOLED display with a resolution of 400 x 400 pixels. The device utilises a 1.2GHz Qualcomm chipset augmented by 512MB of RAM. There's 4GB flash memory, and it packs a six-axis motion sensor, a barometer and a heart rate monitor. Without further ado, here's a quick look at the sexy smartwatch in pics.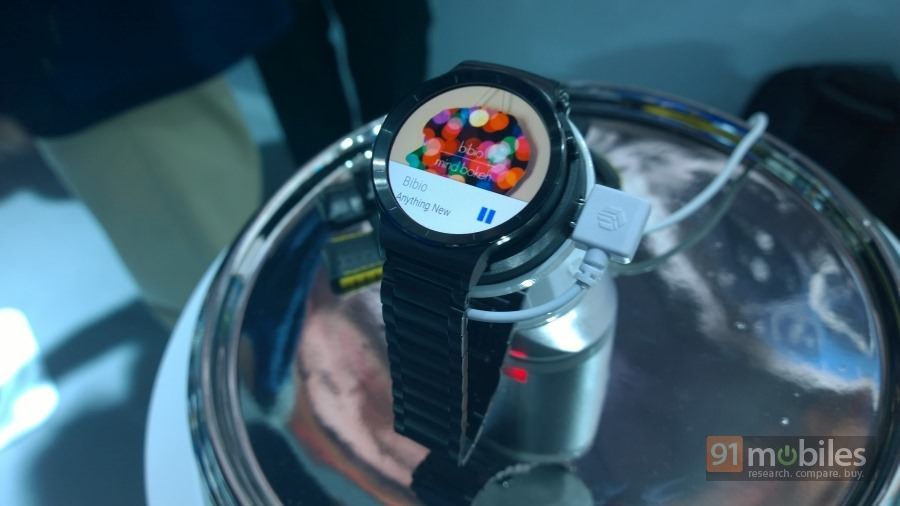 Looks good in black.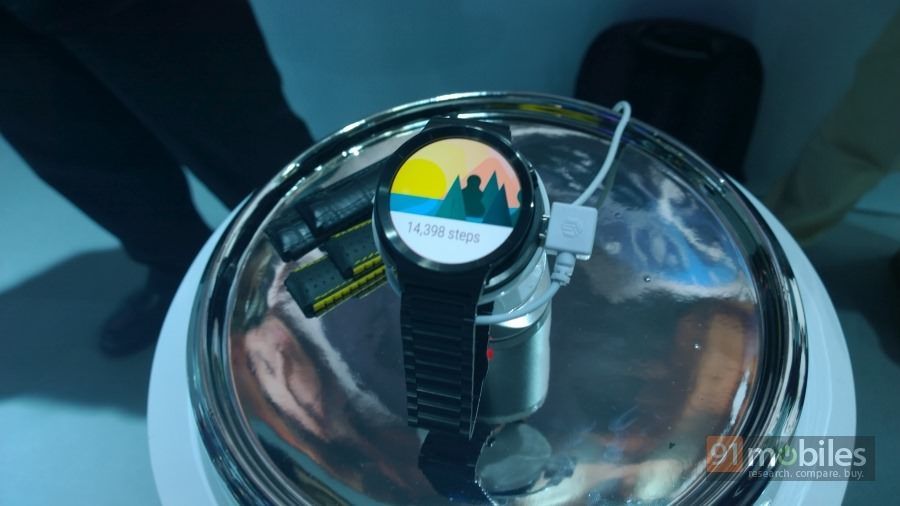 Yep, it can count the number of steps you take in a day.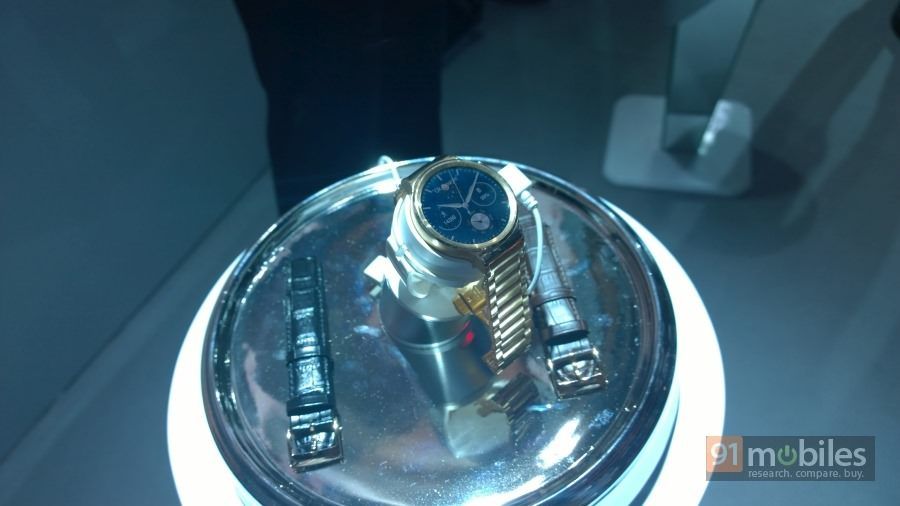 Or would you prefer the one in gold sir? Notice the leather strap options on display alongside.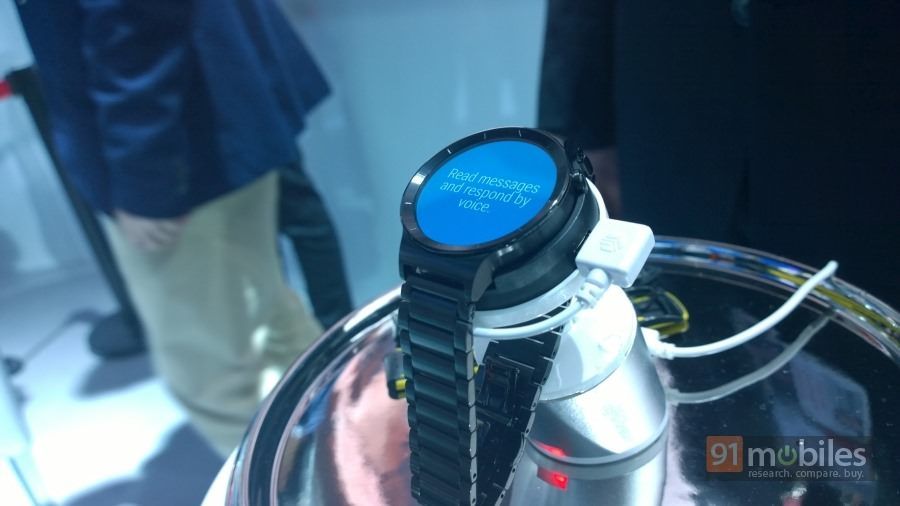 A closer look at the charging dock and the button placed at the 2 o'clock position.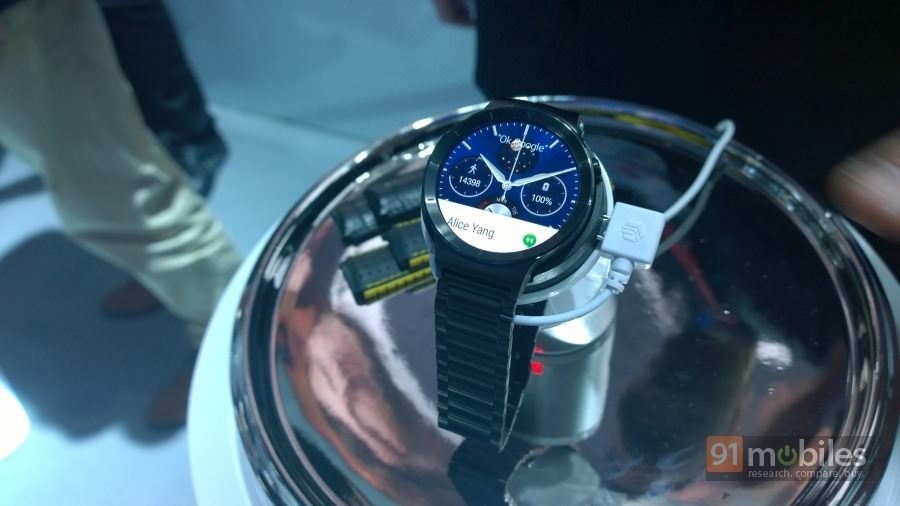 Looks rather scrumptious, don't you agree?