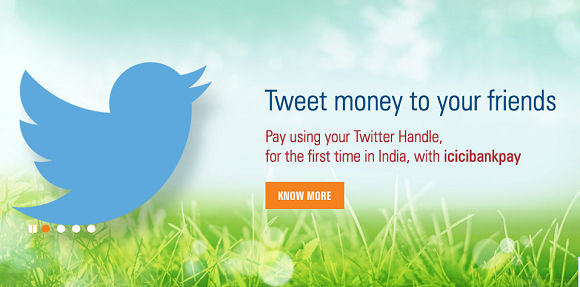 "ICICI Bank's new service lets savings account holders transfer funds via Twitter."
Social media has become a force to reckon with, and companies have started recognising its potential too. ICICI Bank has launched a unique new service for its account holders, letting them perform select banking activities through Twitter. The service is called #icicibankpay, and with this, ICICI has become the first bank in India to launch services through Twitter.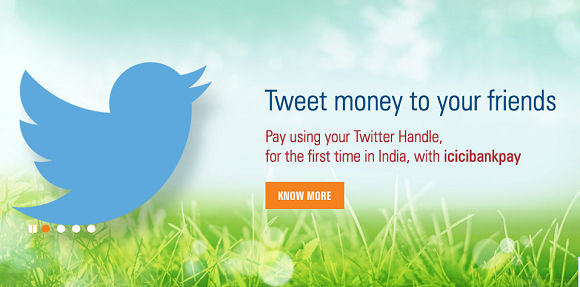 The service will allow ICICI bank users to transfer money through their Twitter account to anybody in India who also has a Twitter account. And that's not all; the scope of service expands to others aspects of banking too. It allows you to check your daily balance, recharge your prepaid phone and view the last three transactions.
To make use of the new service, you will need to link your account number (only applies to savings account holders) to your Twitter account through an OTP. You will then need to follow the bank's Twitter account at @ICICIBank, and send it a direct message in the following format:
#reg[space][registered mobile number with ICICI Bank]

So if your registered mobile number is 9876543210, the message would look like:
#reg 9876543210

You'll then receive the OTP we mentioned earlier, which you will need to again send to the bank as a DM in the format:
#reg[space][OTP]

So if your OTP is 123, you will need to type: #reg 123

The service lets you send funds to both ICICI customers and other bank account holders. The limit per transaction is Rs 5,000, with a maxium transaction limit of Rs 10,000 per day. You can also DM the bank for other services, sending #ibal to check your account balance, #itran to check your last three transactions, and #TopUp to recharge your account.
The service is quite unique, and gives ICICI an edge over the competition in an environment where all other banks are offering similar services.