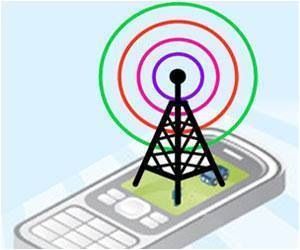 "Vodafone India and Bharti Airtel emerged as the highest bidders followed by newcomer Reliance Jio"
After 31 rounds of bidding, India's largest spectrum auctions in 2016 concluded this Thursday. The total bidding value stood at Rs 65,789 crore, as opposed to the Rs 5,60,000 crore expected by the government. Vodafone India and Bharti Airtel emerged as the biggest bidders, followed by newcomer Reliance Jio and Idea cellular. Interestingly, only 965MHz of the total 2,354.55MHz of spectrum was actually sold, which comes out to be about 40 percent. The telcos gave a miss to the 700MHz band, which is considered to be ideal for 4G services, citing high starting prices as the reason. Here's the result of the bidding process for the telcos: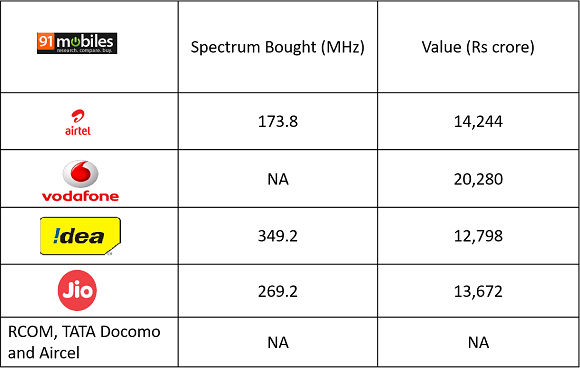 Reliance Jio
India's youngest telecom operator acquired 269.2MHz of spectrum, spread across the 800MHz, 1,800MHz and 2,300MHz band, for a total of Rs 13,672 crore. These included:
15MHz of the 800MHz band for Rs 3,623 crore, spread across circles including Haryana, Punjab, Rajasthan and Uttar Pradesh (East).
39.6MHz spectrum of the 1800MHz band for Rs 2,145 crore, spread across 8 of the 21 circles it was available in.
160MHz of the 2300MHz band for a sum of Rs 7,895 crore, spread across all 16 circles in was available in.
Bharti Airtel
Bharti Airtel emerged as the second biggest bidder, spending as much as Rs 14,244 crore for the 173.8MHz of spectrum it acquired. The complete breakdown is as follows:
130MHz of the 2,300MHz spectrum purchased for Rs 7,000 crore, spread across 13 circles out of the 16 circles it was available in. The costliest circle was Mumbai, for Rs 1,460 crore.
18.80 MHz of the 1,800MHz spectrum for Rs 2,396 crore, spread across eight circles out of the 21 circles it was available in.
25MHz of the 2,100MHz spectrum at a price of Rs 4,840 crore, bought for five of the available 22 circles.
Idea Cellular
Idea Cellular acquired 349.2MHz of the available spectrum for a sum total of Rs 12,798 crore. This included:
Two blocks of 74.6MHz spectrum across the 1,800MHz band.
About 200MHz of spectrum spread across the 2,300MHz and 2,500MHz bands
Spectrum across nine service areas including Uttar Pradesh (East and West), Gujarat, Bihar, Jharkhand, Rajasthan, Mumbai, West Bengal, Assam and Jammu and Kashmir.
Vodafone India
Vodafone hasn't provided the complete details about the spectrum it acquired during the bidding process. Yet, it is known that the telecom operator was the biggest spender, shelling out Rs 20,280 crore in the auction. The company acquired:
Two blocks of 82.6MHz of the 1,800MHz band
200MHz of the spectrum spread across both the 2,100MHz and the 2,500MHz band
Unfortunately, there are no updates yet from Aircel, Tata Docomo and RCOM about the auctions.
Via