Technology companies aren't mere aspirational brands. For most of us, they are regular, household names with whom we interact every day. They are the ones behind most of our gadgets and appliances, and as a result, have a significant impact on our lives. It is this aspect, coupled with the impact that these brands have had on the industry in a tough market, that our esteemed jury at the Indian Gadget Awards has assessed while determining the best technology brand of 2020.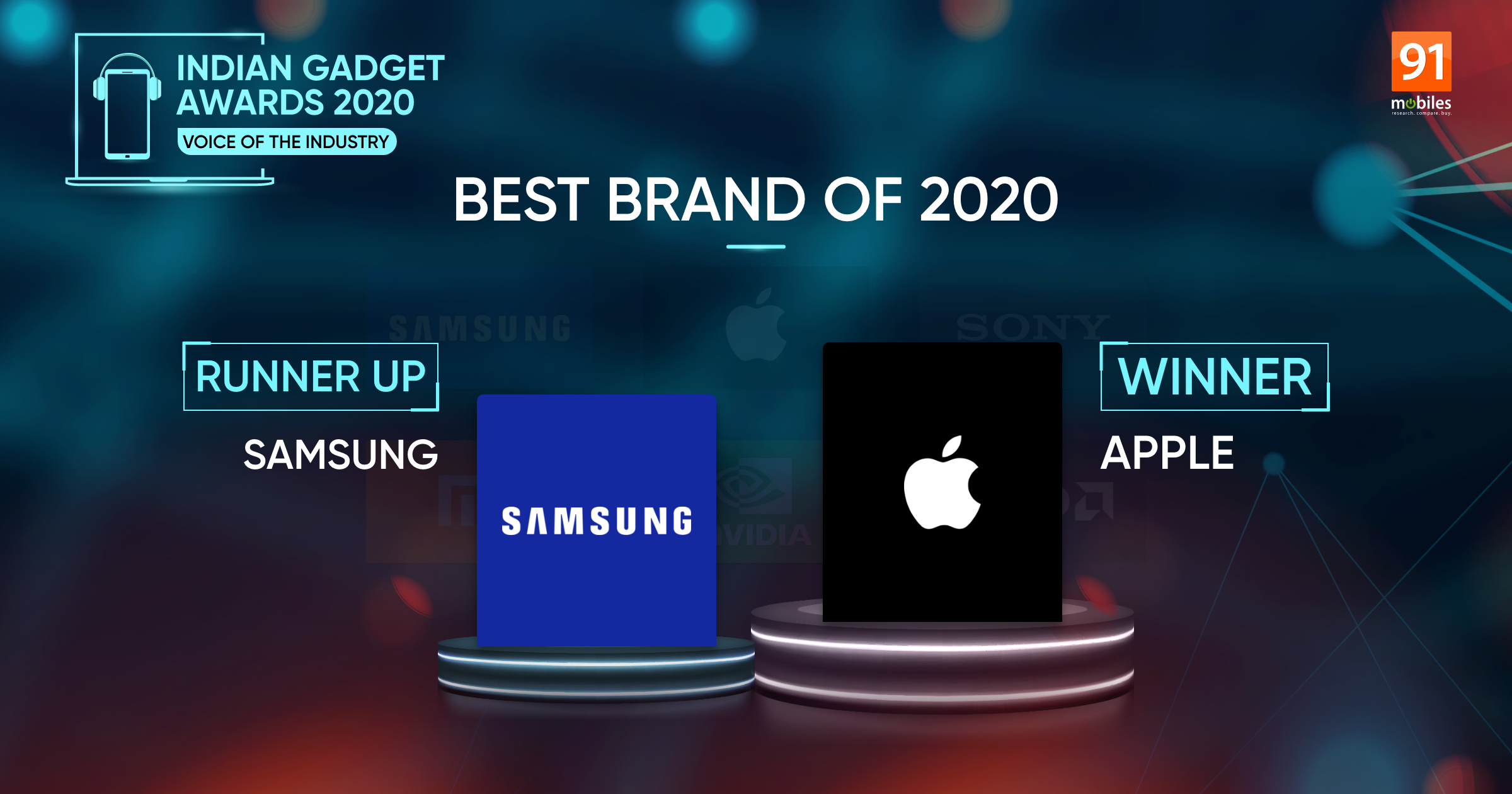 The Best Brand of 2020 is: Apple
Apple had a great 2020 on the financial front, ramping up all the way to a record valuation in the market. Its performance was further underlined by how it adapted its product portfolios to the market. For reference, it launched a new 'SE' variant of the Apple Watch, and even introduced a 'Mini' variant of the iPhone 12 — both signs of how even its newest products fit the market requirements right now. It also increased its emphasis on services, and more than anything else, took the battle to other tech companies when it came to user privacy. Apple is hence our best technology brand of 2020.
The runner-up for the Best Brand of 2020 is: Samsung
Samsung had a solid 2020. Through the year, it worked on improving its product portfolio after starting the year with a bang with the Galaxy S20 series. Its Galaxy Note20 series was all about offering all-round power to users, and while Samsung maintained its emphasis on lifestyle products, it also had plenty of focus on affordable segments. Behind the scenes, Samsung also shored up its chipset business, marking its market maturity in a difficult financial year. Needless to say, Samsung's overall brand presence in 2020 has been nothing short of impressive.
The other nominees for the best brand of 2020 were:
Sony
Sony's majority of consumer brand presence was eaten up by the launch of the much awaited PlayStation 5. While its marquee product has created plenty of hype all through the year, it also did well in the audio, imaging, and television space, creating products that have constantly added value for users.
Xiaomi
Xiaomi is a massive company today, foraying into different segments and bringing more products to users across the world, and not just China. Apart from smartphones, its other offerings such as TVs and laptops have also disrupted their respective segments in India.
Nvidia
Nvidia has further consolidated its graphics card business by taking forward innovation and technology, without decreasing the affordability quotient. Its RTX 3 series graphics cards offer excellent longevity in terms of how long would they offer top notch performance, even for demanding gamers.
AMD
AMD took the fight to Intel even further with its offerings this year. Its processor lineup has continued to offer great value to users, while its innovation has made sure that performance has not struggled at all. Its efforts in the business have been lauded by one and all.
For your reference, here is the full list of winners of Indian Gadget Awards 2020.