The best TV of the year is never an easy pick. Even when you do not consider price tags, the ultimate TV viewing experience is often a subjective affair. For some, this would involve a robust audio experience from the TV itself, while for others, the best TV of the year should offer nothing short of the most ultimate cinematic experience that a display at home can bring to the table. This year, 30 members of the Indian technology journalism industry sat together to chalk out the best TV that was launched in 2020. The jury came together as part of the Indian Gadget Awards, a one-of-a-kind initiative that brings together some of the biggest names of the industry.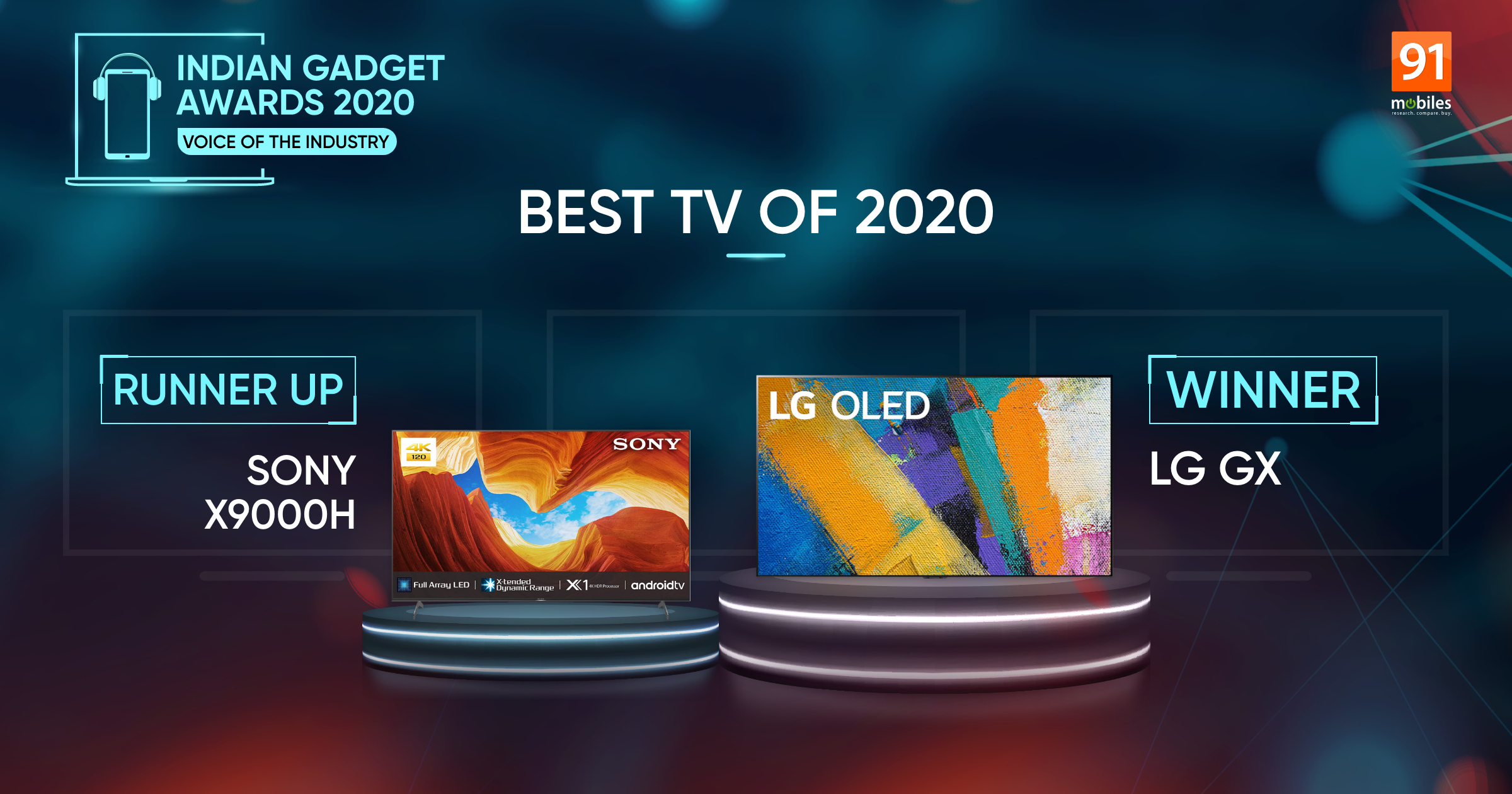 The Best TV of 2020 is: LG GX
The LG GX pips the Sony A8H in a close fight to become the ultimate TV to buy in 2020. If you have no budget constraints, this is what you should be looking at. Not only does it offer a super desirable OLED screen, but the viewing quality it produces is simply incomparable. Couple this with its feature set, which has an AI engine to automatically tune the display, and the ability for the TV to work as a hub for smart homes, and the LG GX is possibly one of the very best TVs that have been made till date. Its minimal design and smooth elegance are further points that contributed to its victory.
The runner-up for the Best TV of 2020 is: Sony X9000H
Within the LED TV industry, Sony offered the ultimate experience with the X9000H. A flagship of sorts with an LED viewing panel, the Sony X9000H brought together the best features offered till date in the Sony Bravia portfolio and wrapped all of this in a package that you would probably expect in OLED and QLED TVs nowadays. The X9000H also has plenty of smart chops, which means that no matter which ecosystem you've set up your smart home under, the Sony X9000H can be synced with any of Google, Apple, or Amazon's offerings.
The other nominees for the best TVs of 2020 were:
Sony A8H
The Sony A8H has often been billed as the ultimate OLED TV that you can buy today. While that would not be too far away from the truth, the fact is that it ran into very stiff competition in the LG GX. That, though, should not take anything away from the excellent TV that it is.
Samsung Q95T
The Samsung Q95T offers the best QLED TV experience that you can get in today's market. However, it isn't just picture quality that Samsung has focused on with its flagship offering of 2020 — the Q95T is quite the looker, with single-channel cable management and an unorthodox stand to boot.